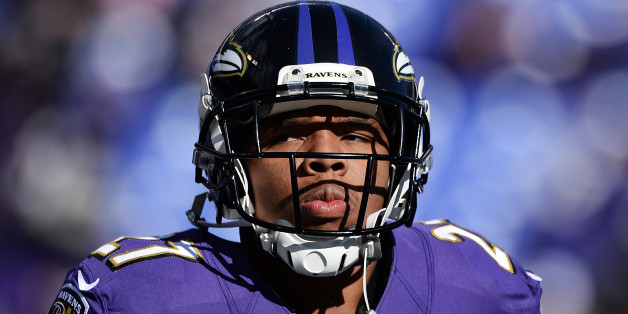 For the past several years, the National Football League has increased its focus on head injury and concussions suffered by players. Related: The NFL donated $30 million to the National Institutes of Health to advance an understanding of head and traumatic brain injury and concussion management and treatment.
There is no question that scientific investigations related to concussions and head and brain injury among current and aspiring NFL players should occur.
But there is another largely ignored population within the NFL suffering head injury, concussions and related trauma: the wives, girlfriends and partners of NFL players. According to recent data, 21 of 32 NFL teams employed a player with a domestic or sexual violence charge on their record last year.
This week, Ray Rice of the Baltimore Ravens received a two-game suspension from the NFL for a domestic violence incident. Reports suggest Rice hit his then-fiancée, Janay, so hard he knocked her unconscious. Afterwards, Rice was caught on camera dragging her out of an elevator.
Just a minor slap? Not according to domestic violence and concussion standards. In a similar case investigated by prosecutors in Washington State in the mid-2000s, a man dragged his fiancé down the street by her hair after punching her 30 times in the head. The victim suffered a concussion, described herself as looking like "elephant woman" after the incident and spent three days in the hospital.
Being knocked unconscious is only one concern in the Ray Rice domestic violence incident. Compounding the concern is the widespread minimization and denial of the problem by the NFL.
In conjunction with investigations of head injuries and concussions suffered by NFL players, why doesn't the NFL undertake investigations (and provide funding for studies) of the number and impact of head injuries and concussions suffered by the wives, girlfriends and partners at the hands of its players? Or, even better, provide funding for programs to prevent these injuries to women from occurring in the first place?
What's stopping the NFL is the shame of having to look at "their own" -- namely, the criminal behavior of several of its players. The players are among society's most privileged and highly touted individuals. They are also the key to the financial viability of NFL franchises. Rather than highlight the atrocities Ray Rice committed, some reports have concentrated on the fan base (translation: money) that would be lost if Rice is released from the Ravens.
Is shame and financial risk greater than the harm done to the women connected to NFL players?
The NFL could redeem itself by enacting programs and providing funding commitments to prevent the occurrence of domestic violence and associated injury and trauma in the relationships of its players. To be successful, a multi-faceted trauma-informed approach would be needed that addresses prevention services and care for victims, as well as prevention programs for NFL players. And, according to the domestic violence literature, "counseling" interventions -- which Ray Rice has agreed to participate in -- are among the least effective. Rather, interventions for NFL players need to address critical prevention concepts, such as modifying players' identification with traditional gender roles (males as strong, dominant and needing to use violence to resolve conflict, and women as weak, subservient and driven by emotion); their attitudes that it is appropriate to use violence to resolve conflict; and their substance use and other underlying mental health conditions (depression). Other prevention concepts needing attention include providing players with skills-based training on how to effectively manage emotions in the height of relationship stress.
What's more, to make the biggest impact on violence prevention, these prevention concepts should be applied earlier in grade school, middle school and high school football programs. Successful violence prevention programs, such as Coaching Boys into Men, could be funded on a larger scale by the NFL, for example. Coaching Boys into Men is founded on the principle that coaches play an extremely influential role in the lives of boys and young men, and are therefore poised to positively influence how boys and young men think, on and off the field -- including their attitudes about and behaviors toward girls and young women.
This is not a hefty investment for the widespread impact it could have. According to the National Institute of Justice, one in four U.S. women will experience domestic abuse in her lifetime. Millions suffer resulting mental and physical health complications -- including head injury, concussions, headaches and related trauma. What's more, the health care costs attributable to domestic violence in the United States exceed $8 billion annually.
The women connected to NFL players are only one segment of the U.S. population. But they are population in dire need of investment.