For many people, getting from their homes to their offices involves a short drive or a simple jaunt on the subway. Those who are really lucky (and please know that I envy you deeply) can even walk to work. But for me, that type of commute is something I dream about every morning as I drive from Pennsylvania to New Jersey, and then sit on a train that takes me to my final destination in NYC. Considering all of the time I spend in a car, train and subway combined, it takes me a full two hours (traversing three states) to get to work. Every. Single. Day.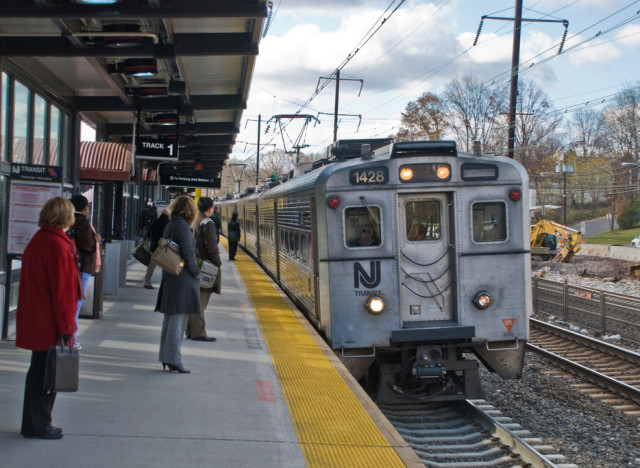 Photo by Flickr user PhillipC
During the week, I don't really have time for anything else besides work. By the time I get home around 8:30, eat dinner and shower, I usually watch a little TV and then crawl into bed. Although I'm technically only at work for a typical eight hours, I'm away from home for 12. And it's nothing short of exhausting.
So why do I do it? Well, anyone who has ever been a college graduate working her first job knows that unless you're one of the lucky ones (again, I'm jealous), you probably don't make enough to live in the most expensive city in the country. And anyone who works in journalism knows that although an editorial internship right out of college is the perfect way to gain experience in the industry, it doesn't exactly rival the starting salaries of some other professions. It's completely impractical for me to even imagine I could afford rent, groceries and other necessities in NYC. So I live at home, which means I have free room and board. And although commuting isn't free, it's cheaper than even sharing a one-bedroom apartment between three people in Manhattan. I know because I've done this before and never want to do it again.
I also do it because I believe that hard work pays off, it just takes a little time, persistance and patience. One day (hopefully sooner rather than later) I'll be able to kiss my monthly NJ Transit pass goodbye and lug all of my belongings to an over-priced little box that I can call my new home. I've considered many times finding a cheap apartment to sublet for a month or two, but there's something about the lack of a stable living space that makes me uneasy. It wouldn't really be mine. At the end of the day, there's a special comfort to being in my own home in my own bed with all of the amenities and conveniences that come with that.
I'm anxiously anticipating a time when I can afford to take that leap and move into my own place, but until then, I'll have to settle for a few nights here and there staying with friends in Manhattan and Hoboken and soak up the glory of those short and sweet commutes when I can.