When's the last time your kids raved about a hotel stay? Most likely, your chosen accommodation's TripAdvisor rating didn't make headlines, nor the sheet thread count or complimentary breakfast buffet. But stay the night in a historic fort, haunted inn, or lighthouse, and your kids will be talking about it for years to come. I guarantee it.
The following lodging options are available for booking, and welcome travelers with kids... and travelers who want to pretend they're kids, if only for a night.
1. Live like a commissioned officer at Fort Worden, Port Townsend WA:
Located on the tip of Washington State's Olympic Peninsula overlooking Admiralty Inlet, Fort Worden came into existence in the early 19th century as a protector of the Puget Sound. Now, families can reserve full historic homes on Commissioned Officers' Row, or book less space in the non-commissioned housing. The homes remain largely as they looked when officers and their families occupied them, lending a deliciously eerie air to an otherwise beautiful oceanfront lodging experience.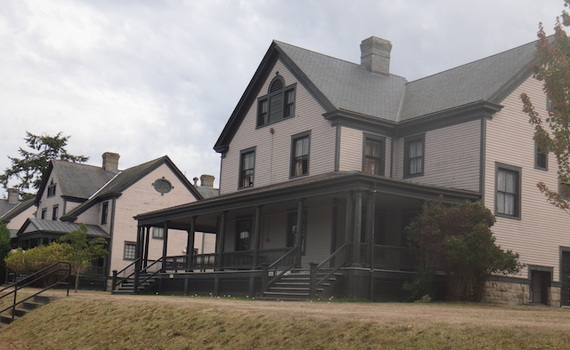 2. Become a keeper of the light at Boothbay Harbor, ME:
Ever wanted to have your own private island? It's possible when you reserve a night at Inn at Cuckolds Lighthouse. Don't need the run of the entire island? Reserve just a room for four, and enjoy 360 degree ocean views, salt air, and a slice of history.
3. Sleep in a train car in Chattanooga, TN:
At the appropriately named Choo Choo Hotel, a historic hotel of America, guests can sleep in one of 48 Victorian train car rooms. While these cars represented the height of luxury in the early 1900s, they've been further modernized with high speed Wi-Fi and queen-sized beds.
4. Be on the lookout in a Northwest fire tower outside Roseburg, OR:
Standing 40 feet off the ground, the Pickett Butte fire lookout can be reserved for the night throughout the year, allowing families to rough it in a historical setting. Scan for fires on the horizon as you overlook the Umpqua National Forest, or spend your days hiking, fishing, and climbing trees.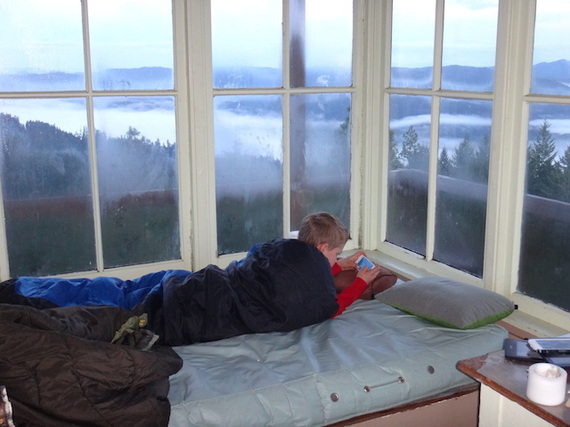 5. Ride like Buffalo Bill in Cody, WY:
Just shy of Yellowstone National Park's East Entrance, Buffalo Bill's own Pahaska Teepee lodge was built in 1904. Families can now stay in log cabins on the property, and spend their vacation days horseback riding, wildlife viewing, or checking out the Buffalo Bill Center of the West.
6. Live like a sea captain on Whidbey Island, WA:
At historic Captain Whidbey Inn, kids learn this timbered inn was constructed from local forests right off adjacent Penn Cove. From the second-story hallway windows, they can catch a glimpse of a passing sailboat or fisherman returning to harbor.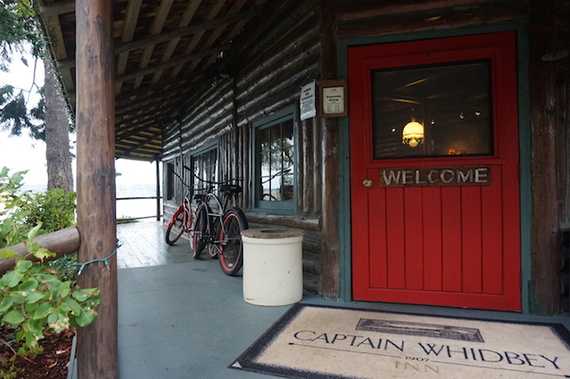 7. Channel your inner Lincoln in Gettysburg, PA:
The historic Gettysburg Hotel, established in 1797, is located in the heart of this Civil War battlefield town and has its own storied past of Confederate occupation, famous addresses, and even more famous guests. Kids can sleep within feet of where Abraham Lincoln gave the Gettysburg Address, and tour the farmlands and fields where the bloody three-day battle took place.
8. Count coins in Boston, MA:
The most famous historic tower in Boston, the Custom House was constructed in the 1700s and used as a counting house for wealth brought from ships into the nearby harbor. Now, it's a Marriott property, with kid-friendly penthouse suites available for overnight stays. Each suite offers stunning harbor and city views, with gargoyles standing guard over each balcony. Guests can tour the historic hotel with expert guides daily.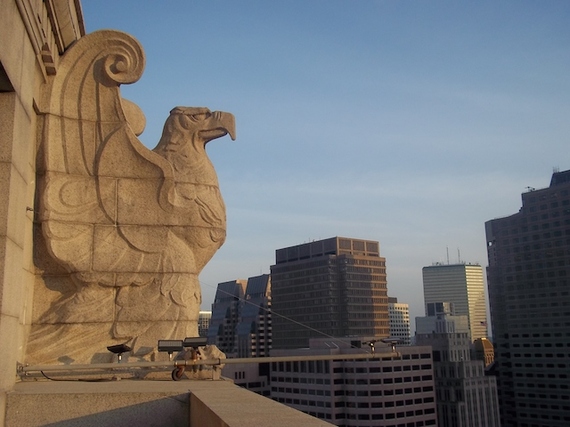 9. Overnight in a TENTik in Vancouver, BC:
What's a TENTik? It's part yurt, part tent, located inside historic Fort Langley National Historic Site. Families can camp here, within the confines of the fort walls, and take part in evening campfires and interpretive programming. What kid doesn't want to sleep in a fort?
10. Hike to Phantom Ranch, AZ:
The only overnight lodging at the base of the Grand Canyon on the banks of Bright Angel Creek, Phantom Ranch was built by architect Mary Jane Colter in the 1920s and is accessible only by mule, foot, or river rafting expedition down the Colorado River. With its river rock construction and wild location, kids will have no trouble imaging themselves on the edge of civilization.
Whether you stay in a historic hotel, ranch, fort, or lighthouse, unusual lodging options bring travel alive for kids. Parents have the time of their lives, too!