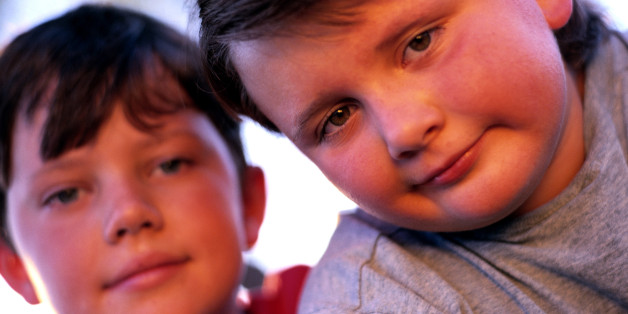 Orange County, California is one of the richest counties in the United States. Just steps away from Disneyland, which is commonly referred to as "the happiest place on earth", more than 1,000 families throughout the county have found themselves struggling to feed their children as they live hopelessly in old, cramped motel rooms. Thanks to one man's dedication, however, that's about to change.
Bruno Serato, a local chef and restaurant owner has vowed to make a difference, and he is giving these families a miracle they never would have expected. Serato came to the United States more than 30 years ago with around $200 to his name. He snagged a job as a dishwasher, and before long he had worked his way up to become the owner of the Anaheim White House Restaurant. When Bruno Serato discovered that so many children were living in such poor conditions, he constructed a plan.
He soon created Caterina's Club, and began serving more than 1,200 meals a day to children who are less fortunate. As satisfying as Serato's actions are, he felt like it just wasn't enough. He knew where many of these children were returning to each evening, and the thought broke his heart. They were living in old motels that were surrounded by prostitution, drugs and sexual predators. In these tiny motel rooms many large families were forced to share a single bed. There was no money for toys, and no place to play. Even though an estimated 75% of the men and women who were living in these motels held full-time jobs, they weren't able to save enough for moving expenses and many suffered from poor credit issues. There futures' looked grim.
Knowing he had to do something, Bruno Serato initiated the Welcome Home Program. Although he is not a rich man by any means, and even had to take out a second mortgage during the recession in order to keep feeding the children, with the help of donations, Serato's program has been able to assist 65 families with relocating into their own homes.
This year, Desmond, Ashley and their four children will be family number 66. Having lived in a cramped, run-down motel room for 1 ½ years where the family shared a single bed and small couch, the news couldn't have come at a better time; just weeks before Christmas. Although their expenses will likely be comparable to what they have been paying, thanks to the Welcome Home Program the children will now have beds of their own, a place to learn and play, and maybe even room for a few Christmas gifts. Their most treasured gift of all, however, is to have a stable home as they experience their own miracle just in time for Christmas.
For more inspiring stories, and perhaps ideas on creating your own miracles for those in need this Christmas, visit our blog at ChristmasGifts.com.