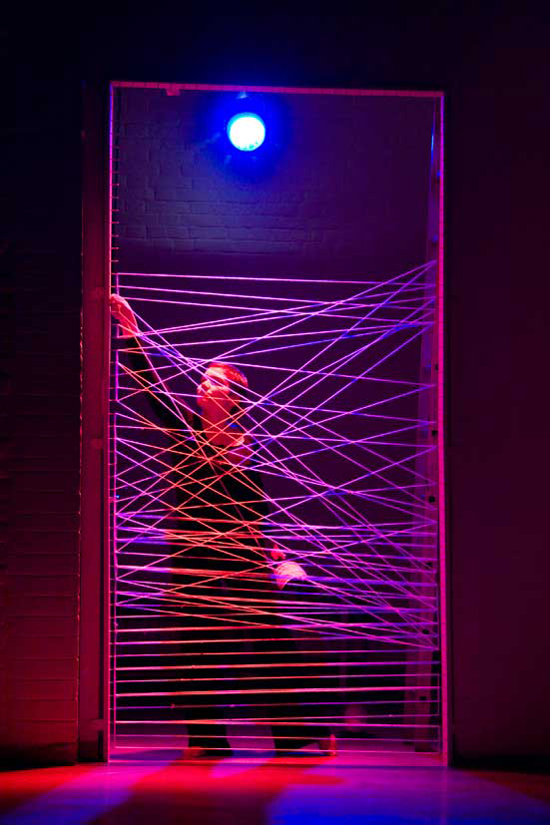 Petra Kovačić, 30, lives and works in Split, Croatia. She graduated in Fine Arts in 2008. In addition to her visual arts education she has participated in workshops on sculpture, theater, dance and movement.
Her expanded interests in the arts shows on her research of the connections between artistic creation, the audiences, visual art and performance.
Interested by the act of artistic creation, Kovačić approaches the audience as participants in the process and immerses them in her own questionings. Her piece Act(ing), 2009, is emblematic of this process. She sews a gallery door, while the audience is inside watching. To get out, people have to cut through the threads the artist used to enclose them. An immersive performance-installation, Act(ing) questions both the role of the artist in today's world and the ephemerality of creation while putting an accent on the places the audiences are given and give themselves.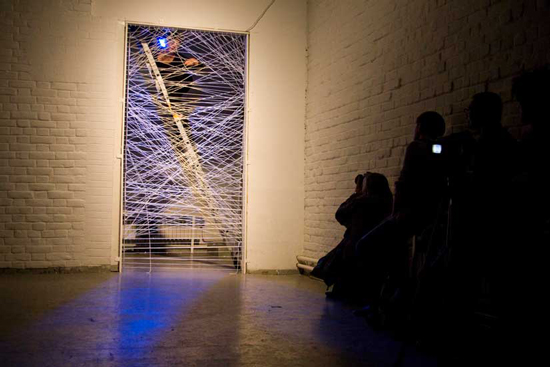 Photos by Darko Vaupotić, published with the author's permission