For years my friend Mindy, who grew up in Newport Beach, has been trying to drag me down from Los Angeles to her turf for the holidays. I'm not a scrooge, but I'm not a gung-ho holiday kinda gal. I love the glittering light displays. I love giving and getting gifts. But I hate acting cheerful on command and stuffing myself with mediocre sugar cookies. There's no getting around it: Christmas reminds me of my mother, who died in 2011. She was born on Christmas Day, married my father on December 25 and made a big deal about the holiday for our family.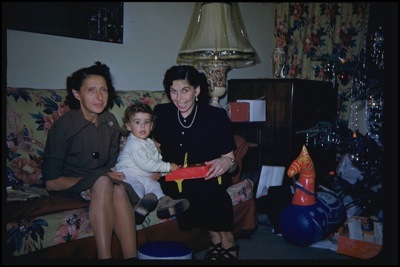 Aunt Evelyn, Mom and Moi Xmas Morning
This year, though, I gave in, booked a room at the Balboa Bay Resort, right on the water in the heart of Newport Beach and headed down Pacific Coast Highway.
I drew the line at visiting Rogers Gardens, a Christmas-on-steroids destination home and garden store, but we did speed walk around Balboa Island and oohed and aahed at the decorations, many of which probably came from there. The Balboa Bay Resort had a gingerbread house in the lobby that could accommodate a St. Bernard, trees decorated in orange and red balls the size of melons, and carols piped in. If Mindy didn't insist on taking me around, I may not have left the comfort and luxury of the place!
But she whisked me a few miles down the freeway to the Bowers Museum, a gem of a gallery in Santa Ana, to see A Quest for Beauty: The Art of Van Cleef & Arpels.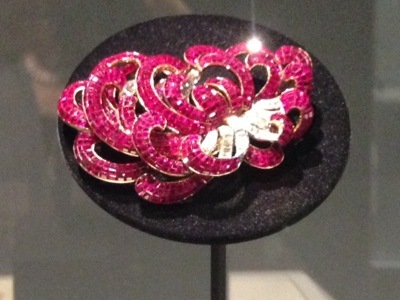 Van Ceel & Arpels "Mystery Setting" Technique
The magnificent exhibition, showcasing 200 dazzling pieces created over the last century by the famous Place Vendome jewelers, rivaled any Christmas display in the sparkle category. Diamond watches, ruby brooches, sapphire bracelets, their famous zipper necklaces -- many designed for the likes of Grace Kelly, Elizabeth Taylor, Barbara Hutton, Maria Callas and the Duchess of Windsor -- exalt the meaning of mastery. The exhibition is up until February 15, 2014. It is a must see for anyone who appreciates design and artistry.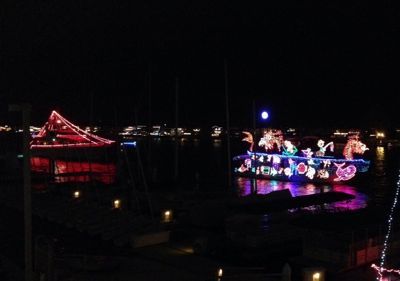 By now, I was getting in the spirit. What luck! I happened to be in town for the opening night of Newport Beach's annual boat parade, where the town's yachts and dinghys, decked out in lights, cruise around the harbor. Fireworks and music (the theme of the parade this year is "Rockin' Around the Christmas Tree") brought holiday cheer. And Duke's Place, the famous Balboa Bay Resort bar where John Wayne used to hold court, was the perfect harborside place to be. The parade takes place nightly through December 22. This weekend, Newport Beach is definitely the place to be.