Michael Uthoff and Dance St. Louis
Part 4 of a four-part series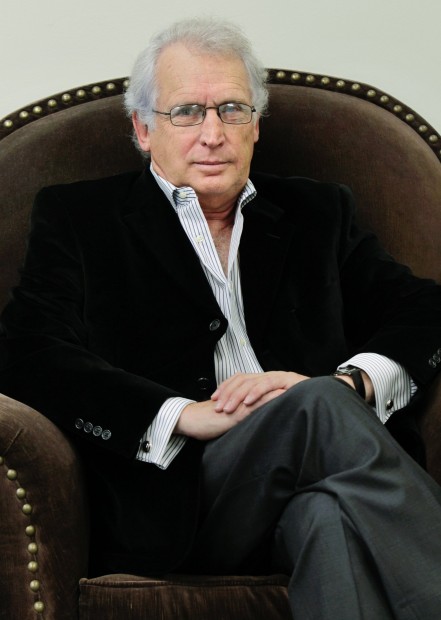 Michael Uthoff, photo by Stephanie S. Cordle
As executive and artistic director of Dance St. Louis, Michael Uthoff wields enormous clout. As I walked with him through the crowds at the recent Association of Performing Arts Presenters (APAP) conference in New York City, nearly every head turned toward Uthoff, trying to catch his eye, get a nod, exchange a greeting. Every one of them was hoping to secure a booking for a performance, a residency, a coveted place in the Emerson Spring to Dance Festival. There are fewer theaters every year and fewer bookings available, even for the best dance companies. It is an enormous responsibility and there are always more companies looking for bookings than there are performing slots available.
Michael Uthoff teaching at Stephens College Summer Dance Program
Uthoff became the executive and artistic director of Dance St. Louis with the retirement of Sally Brayley Bliss, one of his former dance partners from the Joffrey Ballet. At a time in life when many of his peers are slowing down and taking it easy, Michael Uthoff is in his element. He gets to do more or less exactly what he wants, when he wants and how he wants. This includes booking dance companies to perform in the Touhill Performing Arts Center and the Fox Theater, teaching master classes, planning residencies for guest teachers and choreographers and continuing to choreograph his own works. It is a job that never stops and he has to plan strategies several years in advance.
Dance St. Louis: The 2012-13 Performance Season
Programming, Development and Outreach
One of his criteria for deciding whether or not to book a dance company is to ask about their five year plan. If they don't have a plan then they're probably not going to be around in five years. Just as it was when creating programs for the Hartford Ballet and Ballet Arizona, Uthoff has to come up with a mix that will bring in audiences and send them home happy. He is constantly adjusting the mix, trying to get the programming just right. Trying to balance the need for something new with something familiar and challenging the audience while making sure they're entertained. Deciding who does and does not get to perform in St. Louis is only part of his job. There is also outreach, development, education and funding.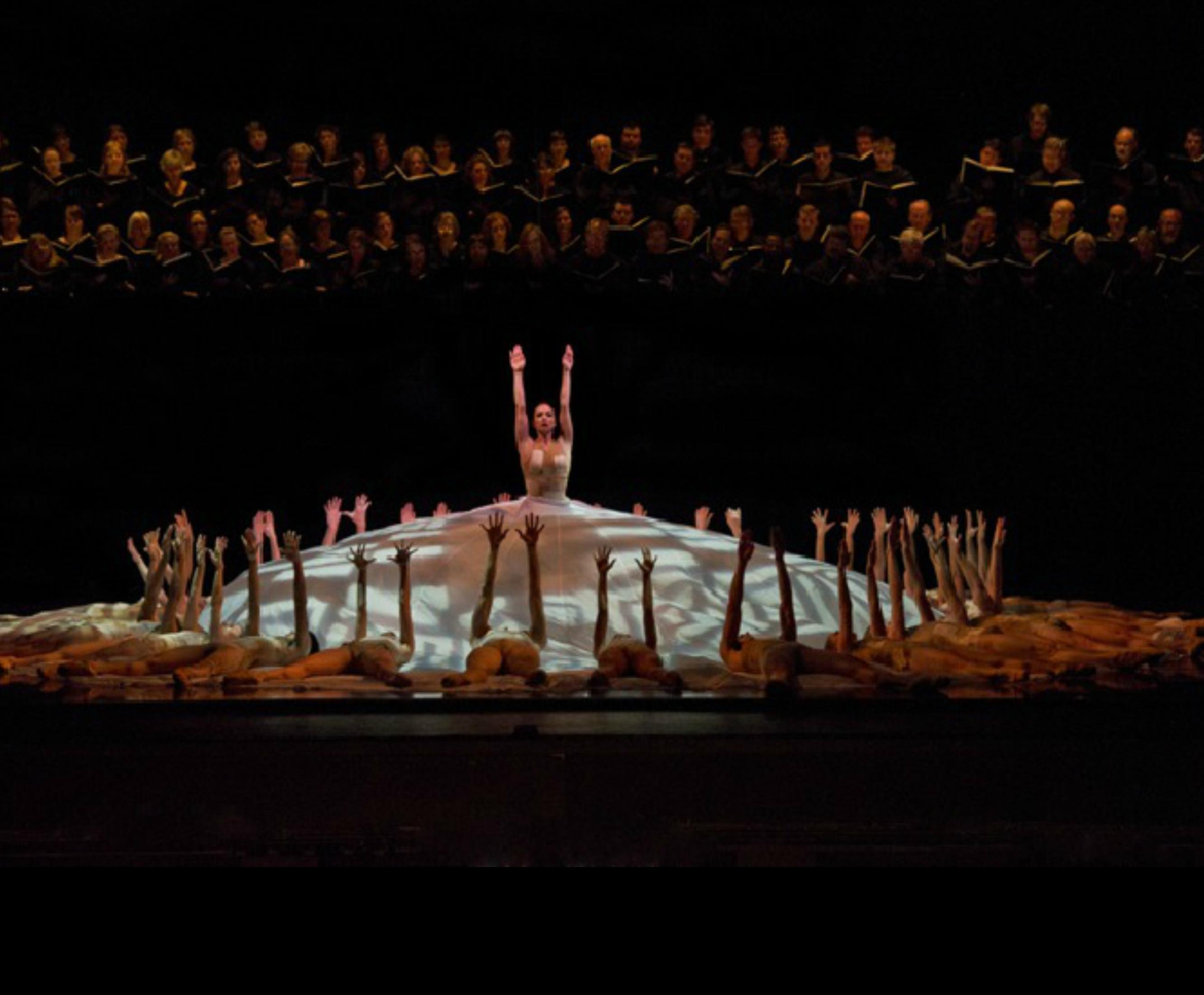 Nashville Ballet: Carmina Burana, choreography by Paul Vasterling
Coming to Touhill Performing Arts Center, Feb. 2013
Fostering Growth
Uthoff sees mentoring local choreographers and dance companies as an essential part of his role with Dance St. Louis. He pushes fledgling dancers and choreographers to grow by letting them perform alongside more polished professional companies in the Emerson Spring to Dance Festival. The festival has grown every year and this year will feature 30 dance companies over three nights, all for the amazing low price of $10 a night. There is not another dance festival like it anywhere. The added benefit is that the companies all learn from each other and are stimulated by the experience while the audience reaps the benefit of a remarkable bargain in dance entertainment. The New Dance Horizons program pairs local dance companies with choreographers for the purpose of creating and staging new works. The education and outreach programs do the job of ensuring that there will be a future audience for the companies whose growth Uthoff fosters. It's all part of a vibrant dance community that is committed to developing homegrown talent and its effects are felt far away from St. Louis.
Uthoff the Choreographer
A classically trained dancer is a hybrid between an elite athlete and a musical instrument. When you see a Michael Jordan soaring and twisting through the air on his way to the hoop you think of his balletic grace but the comparison doesn't work the other way around. For dancers to keep their bodies at this finely tuned state of preparedness requires extremely hard work and dedication. There's just no such thing as sustaining this peak physical condition working a five day week. It requires total dedication and doesn't leave room for much else.
Performance days begin at 8:00 in the morning and continue until the final curtain drops at 11:00 at night and the whole day is spent in the theater with only small breaks. The gift that dancers get in return is the ability to use their bodies as moving instruments of artistic expression. The mind-body unison that one can achieve at this level is not an easy experience to describe and it certainly doesn't happen with every piece a dancer performs. Many days and nights are a frustrating struggle with sore and resistant muscles that seem to betray a dancer more often than they serve faithfully.
When the music, choreography and dancers fit together properly, they are able to create a transcendent theatrical experience for the audience and the dancer. When it all comes together, a dancer feels transported to a realm where soaring is effortless and pure energy flows through the body. Suddenly nothing is difficult. Everything rehearsed is known. The feeling of striving to master difficult steps is gone. Mind and body are able to experience a perfect sense of unity and freedom. A dancer plays his instrument and the instrument is his body. The experience transcends language and this makes it difficult to use language to adequately communicate it.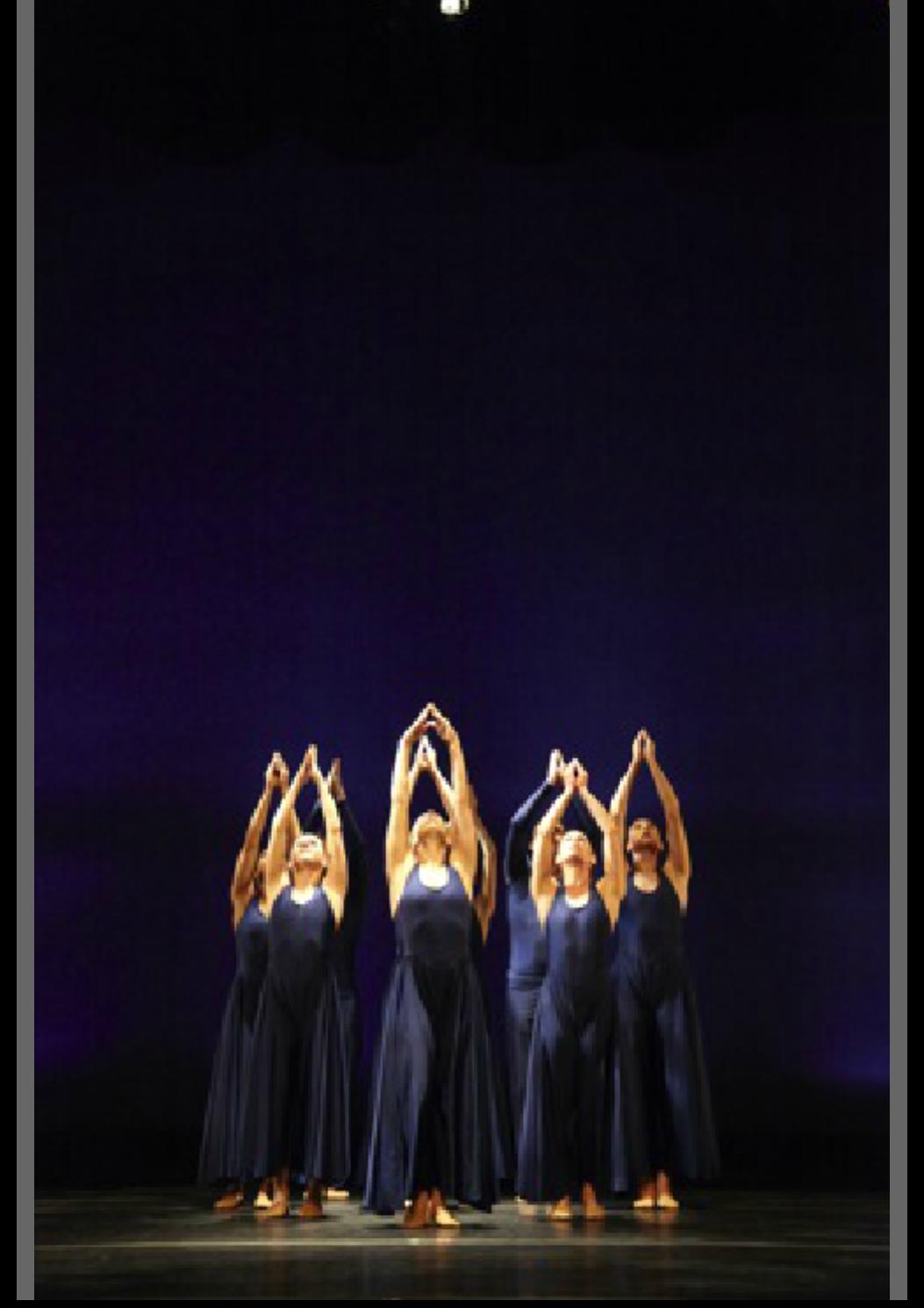 Bach Cantata No. 10, choreography by MADCO, Stacy West, Artistic/Executive Director
Having had the experience of struggling to master the steps of a choreographer who felt compelled to assign specific steps to every single note of a piece of music I can tell you that Michael Uthoff's choreography feels good on a dancer's body. One movement flows naturally into the next and it always feels as though you will eventually get it if you just work a little harder. This is another key component of keeping his eye on the big picture. He is able to get dancers to make the supreme sacrifice of keeping their bodies constantly in peak physical condition and in return he offers them greater access to that exalted state of grace that every dancer seeks. His dancers always moved more passionately and freely than those of other companies. Many of his best works openly celebrate this exalted state and they are pure pleasure to perform.
Closing Words
During the year after I left the Hartford Ballet I learned something else about Michael Uthoff. I was in a different ballet company trying to ask some questions of my new boss about a series of steps in his new ballet when he became impatient and was frankly rude and condescending to me. When I asked him not to insult my intelligence he hissed angrily, "I am not interested in your mind. I am only interested in your body!" There's the difference in a nutshell. When dancers ask Uthoff questions, he does his best to answer because he knows they will work harder when they understand why he wants a step done in a certain way. In describing the management of dancers in his companies, Uthoff said, "I always tried never to do anything to any of my dancers that I wouldn't want done to me and for the most part, I think I succeeded." Uthoff always understood that he carried a special burden of responsibility for the personal and professional growth of the dancers who worked for him. In return, they have always given him a little something extra in terms of effort and respect.
In his current position as artistic director of Dance St. Louis, Uthoff shapes the landscape of dance in St. Louis and his influence extends all across the Midwest. It's a responsibility he takes seriously. With every season there is something new to look forward to. He does all this while he continues to teach and choreograph his own new works and generally lives life as he always has: on his own terms and doing what he loves best. Michael Uthoff is not done yet.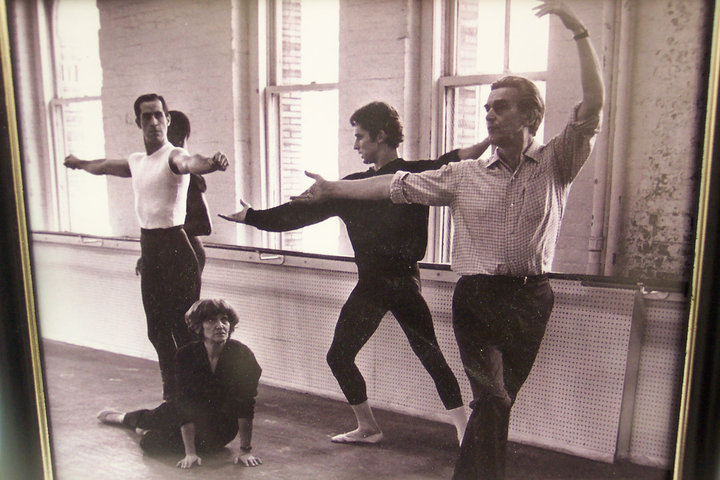 Green Table rehearsal with Joffrey Ballet, 1967 (photo courtesy of Michelle Uthoff)
L to R: Maximiliano Zomosa, Lola Botka Uthoff, Michael Uthoff and Ernst Uthoff