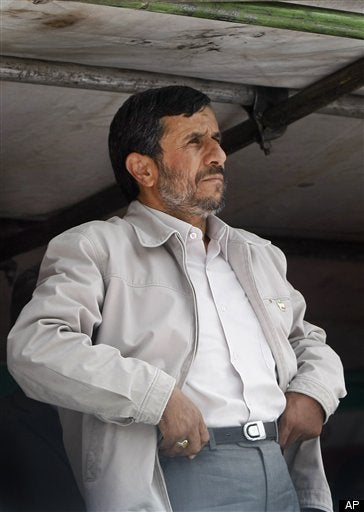 In what many are describing as an upset victory of unprecedented proportions, Iranian president Mahmoud Ahmadinejad defeated the Pittsburgh Penguins last night to win the 2009 Stanley Cup, Iran's Interior Ministry announced today.
According to the ministry, which Mr. Ahmadinejad runs, the Iranian hard-liner defeated the Penguins by a score of 6-0, scoring two hat tricks in the victory.
But Penguins star Evgeni Malkin immediately disputed Mr. Ahmadinejad's claim, arguing that the Iranian president did not even appear in the game.
Mr. Ahmadinejad scoffed at Mr. Malkin's charge, stating, "He's just pissed that I was named MVP."
The Iranian president took time out from celebrating his Stanley Cup win to announce that he had just been named Poet Laureate of England.