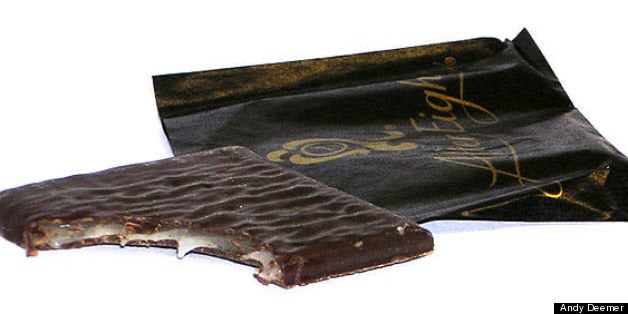 Remember those decadent wafer-thin mints, "enrobed" in a wrapper of rich dark chocolate and each served in a sophisticated black sleeve? Throughout my childhood, we always kept a box in the freezer for my dad to hand out after dinner. It was the most adult of treats.
The other day I happened on a box in the grocery store on the corner. And I wondered: could there be anything better than After Eight Thin Mint Ice Cream? I didn't think that was possible. And I needed to find out.
After Eight Ice Cream Recipe
1 package After Eights (25 mints), chopped
2/3 cup sugar
250g milk
400g cream
2t vodka
Stirring constantly, heat the chopped mints, sugar and milk until the After Eights have completely melted and the sugar has dissolved.
Remove from heat, and add the cream. Chill until cold, and add to ice cream maker.
Halfway through the churning process, add the vodka to keep the ice cream from hardening.
And it's gorgeous -- as decadent, sophisticated and wonderful as those besleeved chocolates used to be.