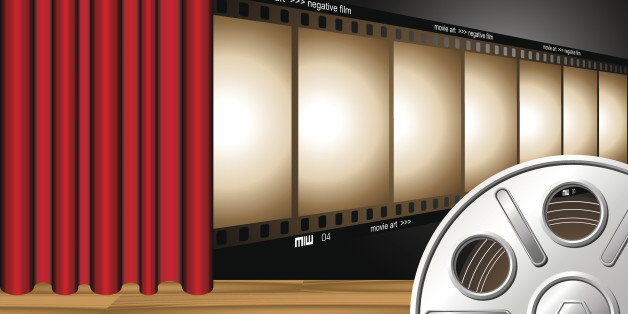 Every year, I watch. Every year, I'm disappointed.
Besides the Great Boyhood snub of 2015 -- and Eddie Murphy affirming he's purged all personality/humor -- this year's biggest regret surrounds Eddie Redmayne beating Michael Keaton for Best Actor.
My despair goes beyond personal preference. It confirms several unfortunate tendencies of Academy voters:
1. They cannot resist flashy performances involving disabilities. This is a classic Academy trope, something they've been mocked endlessly. If you're playing a role with a prominent handicap (blindness, i.e. Pacino in Scent of a Woman... cerebral palsy. i.e. Day Lewis in My Left Foot), odds are the Oscars will give you an opportunity to showboat. Some have called Redmayne's performance internalized, imbuing Hawking with a playful humanity. Perhaps. To me, much of The Theory of Everything is Jane's story, while Redmayne does a commendable job speaking through his eyes. By contrast, Keaton is a force of energy -- literally floating above the earth holding together a film that might've gone off the rails without him.
2. The Academy loves the flavor of the month. Redmayne is boyish, and worked the circuit hard. Granted, politics are important, but the new and fresh isn't always the right choice. Keaton's role was a fury -- angry, lost, bitter. It was the part he was born to play -- at this point in his life, especially -- something few of his peers could have replicated. The same is not true of Redmayne -- fellow nominee Benedict Cumberbatch himself played Hawking. At 63, Riggan Thomson was the summation of a career that began in the 70s doing sitcoms. He won't have another shot like this -- Redmayne, if he makes good on the promise he's shown, will. Will he become the next De Niro... or Adrien Brody?
3. 2015 was poised to be the first time in years all the acting Oscars were fictional characters. 1997 was the last time all four acting Oscars went to performers playing fictional people. Why is this a problem? Hollywood should be encouraged to make honest stories about regular people -- not just silly comic book tentpoles. Or, for that matter, overblown biopics with grandiose themes. Biopics like The Theory of Everything, or Imitation Game, are often pandering regardless of quality. It's a "real" story, so people instinctively gravitate toward it. It's easy, and draws attention away for wholly original stories. We need more Boyhoods, less Walking the Line for a Theory of Everything While Imitating Ray's Game.
4. Redmayne throws off the age curve. This year, the Academy Awards rewarded Julianne Moore, who is 54 -- only the third Best Actress winner over the age of 50 in the last quarter century. At 46, Patricia Arquette is the oldest Best Supporting Actress winner since Melissa Leo. JK Simmons is 60, and the second oldest Best Supporting Actor winner this decade. Together, their collective average ages would be a fine statement regarding the Academy's rejection of ageism, as well as their endorsement of strong middle-aged roles. Then there's Redmayne, who is 33.
You could argue Moore and Arquette alone should still be celebrated -- their wins buck a perception about the Oscars. But it's unfortunate you can't point to this year as the moment the Academy finally embraced modern portrayals centered on regular people.
It's curious Birdman would be able to surmount Boyhood -- which likely peaked too early in the awards season -- while its rising tide could not dispatch Redmayne. Just as they did with Bill Murray in 2004, the Academy always prefers a "serious" actor to a former comic playing a variation of himself in middle age crisis. Alas.
Follow me on Twitter (@hoglundan) and debate me.