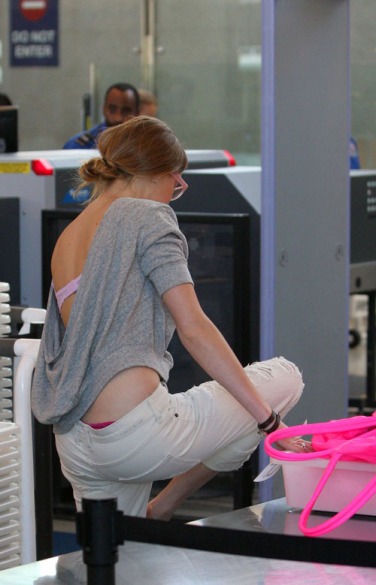 There was a time when airilne travelers could leisurely approach the security checkpoints at airports, drop their bags on the conveyor belt, and stroll through the x-ray machine without much fanfare. Ah, the good old days....
Then the horrific 9/11 attacks occurred and the rest is history. Coats, sweaters, shoes and belts had to be stripped off -- babies and blue-haired old ladies included -- and toiletries needed to be placed in clear separate bags and in a bin, along with laptops and other electronics. By the time you'd get to the other side you needed a scotch, a massage and a nap. But after eight years of getting used to these frustrating, time-consuming and often humiliating safeguards we thought, it can't get any worse, right? Ah, the good old days...
Well guess again. On Friday a Nigerian terrorist with possible al Qaeda ties attempted to blow up an Amsterdam-to-Detroit Northwest Airlines jet as it descended for landing. In what was initially thought to be firecrackers, Abdul Farouk Abdulmutallab, 23, ignited an incendiary device which, thankfully, failed to fully detonate and instead inflicted severe burns on his body. And how did he manage to get the device on board? By taping explosive powder to his leg and mixing it with chemicals contained in a syringe.
So what does this mean in the future for U.S. airline passengers? Will the Department of Homeland Security now require that we remove our pants too, leaving us standing there even more humiliated in our underwear and tees? Or will we be forced to wear clear plastic pants and shirts and expose ourselves much the same we do our toothpaste and shampoo? Just when you thought it couldn't get any worse...