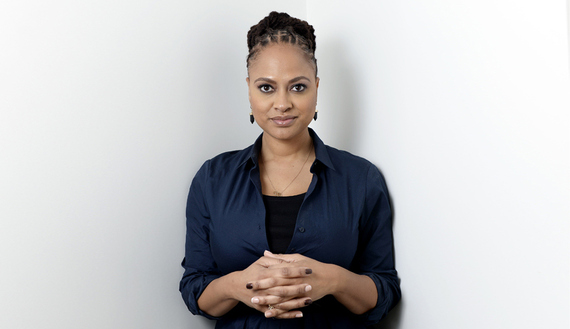 Oh, what a surprise, the Oscar nominees are White men! As they try to use awesome talent like Lupita Nyong'o as a poster child for their agenda, we should remember that the Academy Awards have never been kind to Black women. Ava DuVernay and Gina Prince-Bythwood, we love and support you!
The Academy has been called #OscarsSoWhite, "out of touch," "homogenous," and even "racist." The controversy regarding the lack of recognition for Black talent in Hollywood and media, in general, is not new (see Sisterhood Agenda's article about directors). However, our increased collective consciousness around race makes their omissions and snubs more obvious, not just to us, but to everyone.
Black women have often insurmountable obstacles when it comes to diverse, authentic representation and cinema is no exception. Finances, access to entry, recognition and support are just a few of our issues. Despite the odds, this type of media does exist and in fact, some of us crave it. Sisterhood Agenda calls it positive media. It is not "positive" because it presents Black women in monolithic, favorable circumstances. Instead, it is positive media because it affirms the beauty, diversity, and complexity of our realities as Black women.
The effects of race and gender marginalization is consistent behind the camera (producers, directors, writers, makeup artists, costume designers) and in front of the camera (actresses). Our media is dominated by White males. The most recent Oscar nomination announcements made this very clear.
We do not want to hear any more excuses about lack of campaigning, politics, screeners, etc. So, what can we do about it? In the spirit of sisterhood, we can and should support Black women in film in the following concrete ways:
1. Recognize the inequalities. Get real about who controls which films we see and demand more.
2. Support Sisterhood Agenda's positive media project.
3. Participate in the activities of Sisterhood Agenda global partners like the International Black Women's Film Festival, Reel Sisters, Sisters in Cinema, and African American Women in Cinema.
4. Watch films made for us about us by us! See films by Black women whenever and wherever they are available.
5. Support filmmakers who value the positive media representation of Black women. You will find them on our Sisterhood News page and you can often find independent filmmakers raising funds through crowdfunding.