The Heart Gallery premise is very simple. It is a special traveling exhibit of photographs featuring Los Angeles foster youth, designed to highlight the need to find loving adoptive families for waiting children.
My experience with the Heart Gallery started earlier this year when the Children's Action Network (CAN) asked if I would curate the 2012 CAN Heart Gallery. Initially I was overwhelmed by the idea. Although I had curated before, never had I done a show requiring the creation of images or where the stakes were so high.
As someone who spent more than a year in foster care, I also felt a little conflicted about the concept of taking pictures of foster kids for public display. Yet, once I learned that, on average, 70 percent of the kids featured in the Heart Gallery find permanent connections via adoption I was compelled to participate.
I was 16 when I entered the foster system, and know firsthand the statistics for "aging out." When I was in the group homes I saw some of the kids being moved into foster homes with the potential for adoption. I remember well asking a social worker if I could find a home too. I was told I was "too old" and "no one wants to adopt a 16-year-old." I felt hopeless and alone.
And, when you know that in 2011 there were 400,540 children in foster care, and more than 26,000 youth aged out of care without a family of their own, you understand why we have to draw attention to these kids. In Los Angeles alone there are more than 400 children looking for a permanent loving family.
Curating the CAN Heart Gallery wasn't as hard as I'd imagined. I wrote to a few photographers who's work and personalities I love. This wonderful group of talented artists responded to the request with a resounding "YES"!
Looking back today on the photographers' experiences during the two shoot days, I can say with assurance, they all had their hearts flipped. Nary a dry eye and they all came to me with the most loving and yet in some ways desperate looks on their faces asking what more they could do for these children.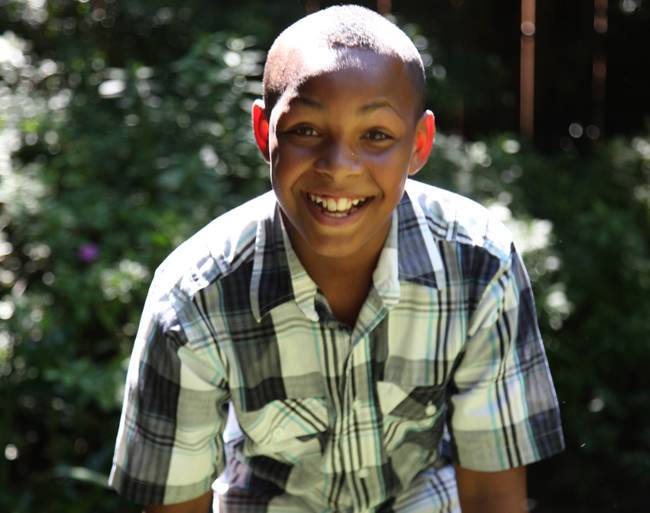 You can see from the images how incredibly the photographers have captured these kids; these beautiful joyous kids, seemingly without love, yet filled with fun and optimism, plans for the future, proud of their scholastic achievements and profoundly courageous.
In the end, as with most things I am afraid of at the start, I am better off for having done it. "Heart Opening Gallery" is possibly a more apt name for this project. This experience has been a heart opener -- from CAN, the kids, the photographers, the social workers, and everyone who gave so generously.
A special thanks to the wonderful photographers, Printers: Epilogue Inc., Andy Lutton/Sherman Gallery Framing, Los Angeles County Department of Children's Services and the wonderful stores across Los Angeles who opened their doors to the photos.
The Heart Gallery will hang at Los Angeles City Hall starting Dec 5th 2012 and in January of 2013 at the East Los Angeles Library.