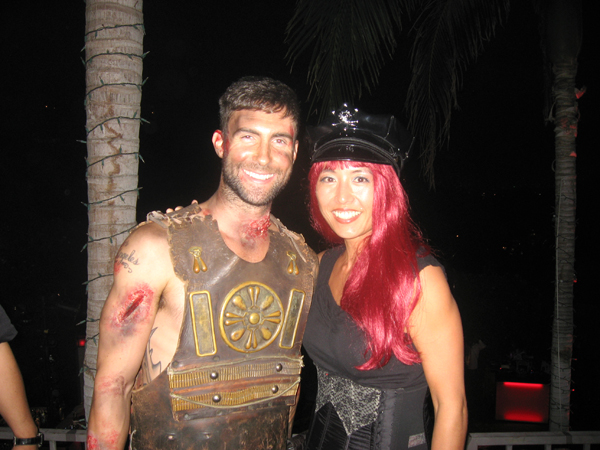 Here's photos from the Maroon 5 Halloween Party. This is host Adam Levine, lead singer for Maroon 5. What a cutie!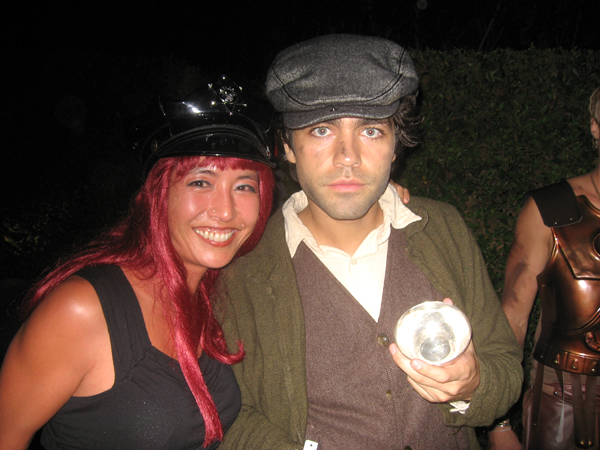 Adrian Grenier, the star of Entrourage.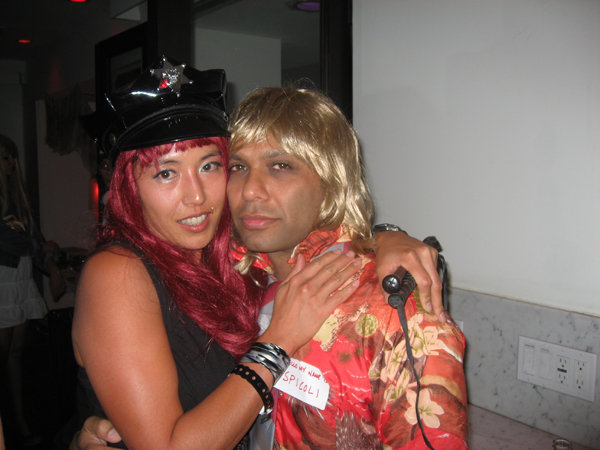 Tony Kanal, from the band No Doubt. Can you tell how much I love them? Haa haa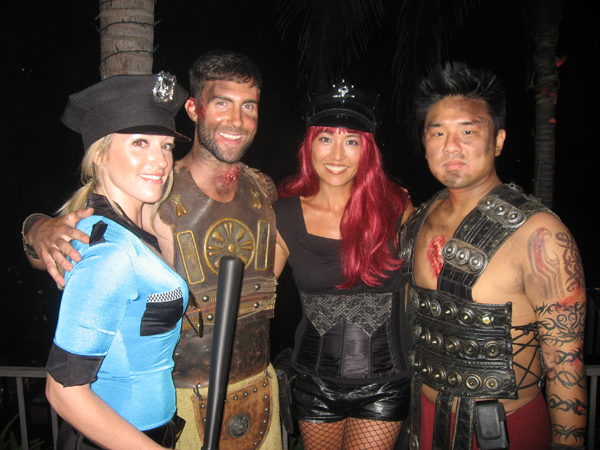 A hot cop named Melissa, Adam Levine, Ani Phyo, and Gene the warrior.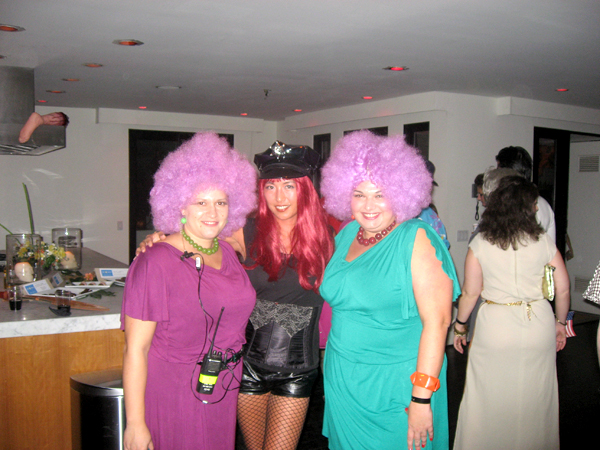 Marge Simpson's sisters Andrea and Sam, great costumes!
If you're interested to know more about the raw vegan sweet treats I catered for Maroon 5's halloween bash, visit me at: