Ever since I first heard of them in the 70s, Doctors without Borders (Médecins Sans Frontières, or MSF) has been one of the organizations that most inspires me. Medical professionals from all over the world come together to treat those in need, ignoring religion, politics, and national boundaries.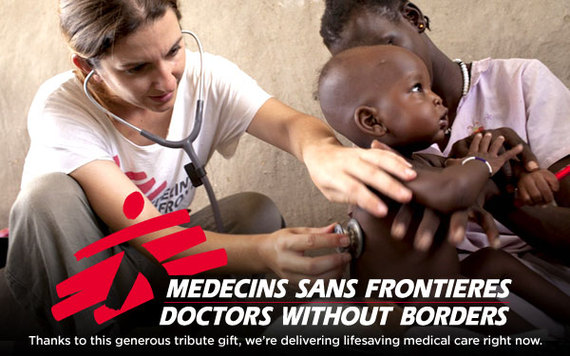 In the developed world, we live in relative safety. Our water flows out of a tap and is safe to drink. Our country is big enough to balance the effects of a drought, or a flood, without too harshly affecting a local population. Though violence often permeates the lives of our poor and struggling populations, there has been no war fought on our soil for generations. And even though our national health care could use a lot of work, it does exist. There are doctors and there are hospitals. In so much of the developing world, there just aren't any.
When I get sick, I am able to see a doctor. When I was pregnant, I had access to good preventative care and to a hospital for the births of my two precious children. When a dear friend's child suffered severe burns in an accident, the care she was able to access meant that her child came through with no impairment and minimal scarring.
There are so many places in the world where this sounds like a fantasy.
Some MSF team members have kept blogs of their experiences in devastated and war-torn areas. Here are some that discuss the plight of women and children who have been able to get care because MSF is present in their area. They are difficult stories to read, but they illustrate the necessity for the services provided by MSF.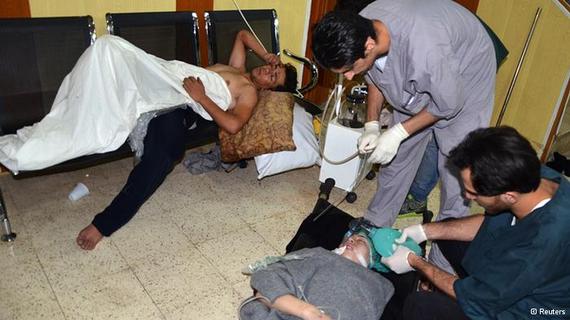 Syria:
As of March 3, 2014 MSF reports they have delivered 1,426 babies inside Syria. But Dr. Joanne Liu from Canada is deeply troubled by the breakdown of Syrian society. "Now they have to cope with the gruesome consequences of the conflict. It's deeply disturbing to see. Three babies were brought in with severe birth defects, possibly resulting from a lack of folic acid. ...it was a shocking illustration of the collapse of a society that used to enjoy a sophisticated system of healthcare."
Dr. Liu also tells of a sunny day when two pregnant women went to the market. "Towards the end of the morning we heard planes roaming above our heads. A few minutes later I heard the sirens; two women were rushed into the ER." Both six months pregnant. One had a chest wound and lost her baby. The other lost her foot but the baby lived.
Sudan:
Dr. Kelly Hildebrand, an American pediatrician who was in Sudan tells of treating a newborn. "This week, a mom brought her four-day-old, less than two kilogram newborn into the hospital... Four days now and per mom the baby has never fed. ... I asked mom why she waited until today to come to the hospital and her response was that it has taken two days of travel for her to get from her village to the hospital. Two days with a very sick infant must have felt like an eternity." When they treated the infant with an IV and a feeding tube and a ventilator she seemed to perk up, but later that night died anyway. "I will never know the exact reason the child passed as I was not there but I do know two days of travel for help is two too many for a child that fragile. To come so far and to still lose the child is so heartbreaking for me. I cannot begin to comprehend the struggles of the families here."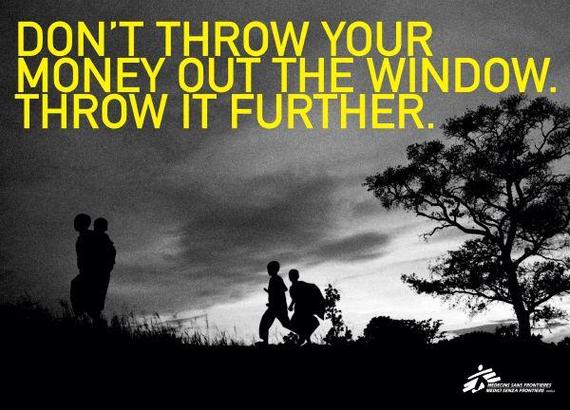 The MSF facility is the only hospital in the region and they help thousands, but it is still painful to these dedicated medical professionals when the children don't make it.
It is hard to imagine the lives of these women and children. And yet they have maintained deep community solidarity, a tradition that has faded in many areas of our clean and healthy world. Charlotte, another medical worker in Syria tells a dramatic story: "I remember the case of a young woman with severe burns who needed somebody to be with her at the hospital to help her eat and wash. Her mother had other teenage children who needed her so she couldn't be away from home for the long weeks or even months burn patients have to stay in hospital. But her neighbor had older and more independent children and immediately offered to help when she found out what had happened, even though she didn't know the mother very well at all. She stayed with the daughter day and night for four weeks, in fact right up until she died from her horrific injuries, and then went home."
Doctors Without Borders is currently on site in Gaza.