When I got cleared for exercise at my six week post baby check-up, I felt excited and stressed. On one hand I knew I could start exercising but on the other hand I felt this intense pressure. I am a dietitian and fitness instructor so there's this no excuses sentiment. However, starting slowly is key.
Two weeks after my son was born (thankfully I had a normal, natural birth), I started going for walks. I would try to walk for at least 30-40 minutes and I was able to at least four times per week. Sometimes I walked alone and many times I took the baby for a walk. So once six weeks hit, I was already a little conditioned to hit the weights and strengthen my core.
However, there's always room for additional motivation to help me get back on track slowly and steadily. Whether you're buying it for yourself, building a registry, or receiving a gift, here are some fitness friendly items that could assist in your post baby body goals.
1. Jogger friendly stroller: I did a lot of research on strollers before making a decision. I actually really like the Britax B-Agile stroller as it's newborn to toddler friendly and works well on various surfaces. It's ideal for an active lifestyle. I also got to experience the Urbini Avi Jogger, which is similarly designed to the B-Agile. The Urbini also offers a smooth ride. Both of these stroller options are also easy to fold up and put away (great for small spaces!). The only catch is that the baby faces outward in both these strollers so you'd want to use the carseat option for the early months.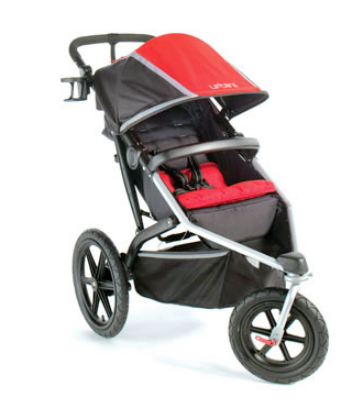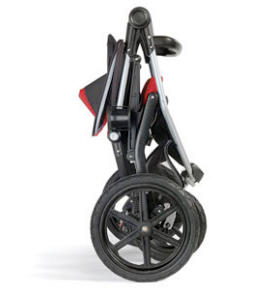 2. Subscription to online workouts: I really have come to realize that I can't leave the apartment for my favorite boutique fitness classes anymore. Between transit time and class time, I've lost about two hours not to mention I'd need a shower and then baby responsibilities resume. My solution: Online workout subscription. I have been using Booya Fitness and trying various 30 minute workouts in the comfort of my own home. I especially like the Rexist360 band workouts -- great way to tone your entire body! They also have a prenatal friendly workout that could easily be done postnatal to help ease into a routine.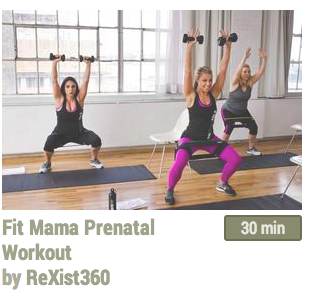 3. Fun workout clothes: At one point, maternity fitness fashion had room for improvement, but now there are many brands providing options for the growing bump. Brands such as FitBump, Athleta, and Me2Roo offer tops and bottoms that could be work pre-pregnancy, during and post. I also really love the Fabletics VIP concept. It's a subscription type program where you get an outfit (of your choice!) sent to you for under $50. It's nice to not have to leave the house to access such attire.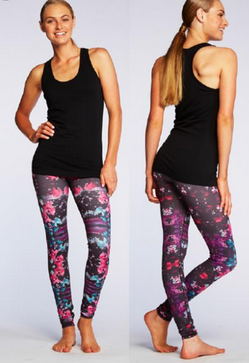 4. Innovative water bottles: We all know that hydration is essential for life, but if you're planning on breastfeeding, it is especially important to stay hydrated at all times especially after a good sweat session. Multi-functional and convenient water bottles are especially useful for on-the-go or effortless consumption. Contigo offers a water bottle with a storage pocket for credit cards or your ID, Bubi Bottle is a foldable water bottle that you could throw in any bag (a baby friendly version is coming soon as well) , and Bobble offers a filtration mechanism that removes chlorine out of the water.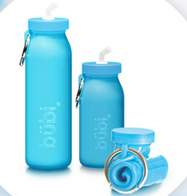 5. All-in-one bag: Wouldn't it be easy if your diaper bag doubled as your everyday bag? Petunia Pickle Bottom's versatile line of bags makes it difficult to choose but I love their City Carryall bag. It's a grab and go favorite with pockets for organization, a built-in changing station and multiple carrying options -- not to mention, easy-to-clean (a must have for new moms!). So whether you're doing a mommy and me class or one of your own, at least the bag is ready for you.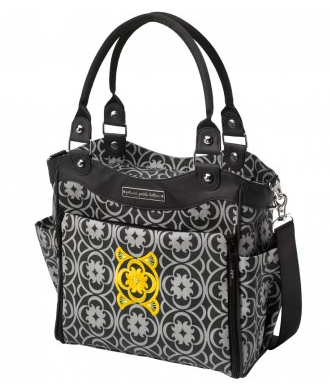 6. Healthy snacks: Lack of sleep and/or nursing are both reasons why new moms are hungry around the clock! Having some healthy options available at these times help achieve the calorie intake. Siggi's Yogurt is a strained yogurt -- creamy in texture and even more protein than other strained yogurts. Siggi's products do not contain any artificial preservatives, thickeners, sweeteners, flavors or colors. I also suggest hummus. Hummus is a very easy snack to either make at home or purchase. Most of us will be pressed for time so brands like Pacific Foods offer a line of organic flavored hummus (roasted red pepper, roasted garlic or classic flavored). Chickpeas are the main ingredient in hummus and are rich in fiber and protein.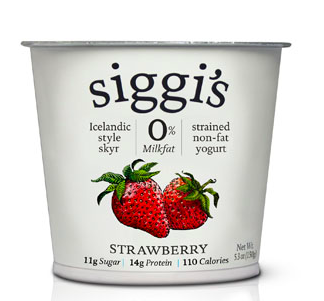 Life post baby is certainly overwhelming... not to mention it moves really fast! Rebounding back to your pre-pregnancy is a process so take your time and hopefully some of the above suggestions will help along the way.