The Pew Research Center recently conducted a survey in which the overall rating of the Hindus was right in the middle -- a neutral rating of 50 on a scale of 0 to 100.
My initial reaction was "Wow! We have made progress!" Overall 50 percent of the Americans know about Hinduism based on "a feeling thermometer" in which 3,127 Americans were asked to rate religions groups.
According to the research, the Hindu community accounts for roughly 1 percent or less of the overall population. Roughly one in-four adults or fewer say they know a Buddhist (23 percent) or a Hindu (22 percent). Clearly there is an awareness gap of who we are as a people, our traditions and our culture.
I believe that as empowered Hindu Americans we have a responsibility to engage with our neighbors. The more our community engages with the mainstream community around us, the more our values and traditions will be understood and accepted by our fellow Americans.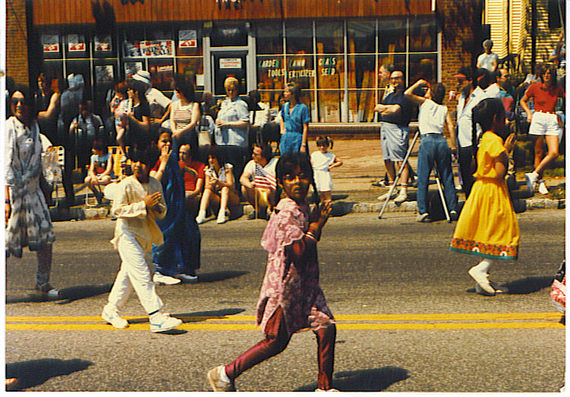 I remember a time when this country had very little exposure to our traditions. Many of us worked and are still working hard, at the grass roots level, to get ourselves known and understood. Most of us find our friends and neighbors are receptive and open to hearing about our faith identities as Hindus, especially when we come together in civic projects to serve the community we're all a part of.
Seva, community service (in Sanskrit), dispels ignorance of the "other" and helps build bridges across lines of differences. It is a great equalizer in finding a common ground.
Through seva our community shares its ethical Dharmic values with the majority community that practice other faiths. We are able to share our stories and information about our traditions, while also learning from others about their inspirations and traditions.
Seva helps us to mutually respect one another and further strengthens the bond of unity in diversity. By serving others we celebrate differences.
I wonder whether Seva is the common ground of American acceptance?
The Pew Research indicates that if a person knows someone of a particular faith, then they have a relatively more positive view of that group. The overall rating increased to 63 percent from 50 percent and if they don't know it was 47 percent.
The Dharmic community (the people of eastern traditions), the New Americans, have a tremendous opportunity to work across faith and secular lines, to create a values based path to integration in America through seva.
By integrating seva as an essential component for youth development, we will develop leaders with a high moral character, thereby increasing community social responsibility. The ensuing dialogues and positive actions will result in a better understanding of our faith and traditions.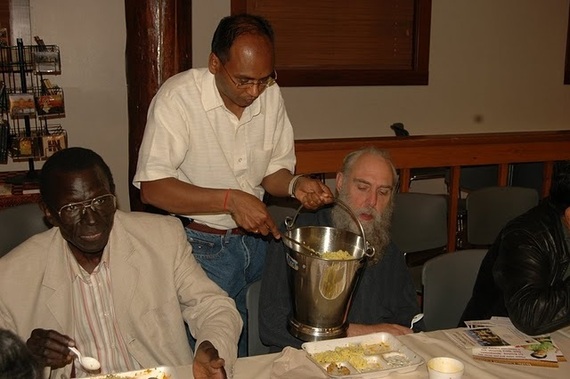 A generation of Americans has grown up with those of Indian heritage, so it makes sense the Pew Research shows that non-Christian faiths, including Hindus, are viewed more favorably by younger people.
Other parts of the research showed that non-Christian groups received warmer ratings from Democrats and Democratic leaners, than they did from Republicans. Democrats rated Hindus higher(54 percent) than Republicans (47 percent).
It is true that Hinduism has greatly impacted American spirituality through the transcendentalists, Swami Vivekananda and many other gurus. However, American exposure to the Hindu and Dharmic people is relatively new.
In the next phase of our participation in this country, we can lead our integration through increased civic engagement and dialogues; our neighbors and the country will get to know us.
I believe through seva we can find our voice of acceptance in which we play a bigger role in the pluralistic American landscape. What better way to explain who you are than through your Dharma based values.