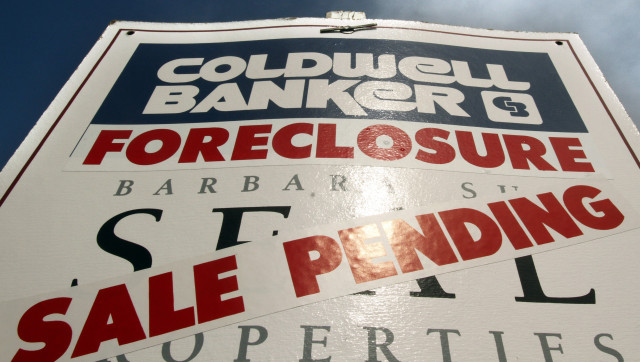 Federal banking regulators have called for Independent Foreclosure Reviews to determine if there were mistakes in the foreclosure process for loans in foreclosure during 2009 and 2010. Fourteen mortgage servicers are required to review those loans and compensate homeowners for their errors. However, the Government Accountability Office (GAO) has announced that there are flaws in the Independent Foreclosure Review (IFR) process that could negatively impact the success of the program, which could affect more than four million foreclosed homeowners.
Among the flaws revealed by the GAO include problems with the servicers' notifications to foreclosed homeowners about the IFR and their right to request that their files be reviewed. There are also concerns that the information sent to borrowers is difficult to understand and often fails to include what compensation, if any, borrowers may receive if wrongdoing is found.
Another flaw addresses the fact that most notifications are provided in English, which could place borrowers with limited or no English speaking or reading skills at a disadvantage. Also, because no data has been requested to determine which homeowners are responding to the IFR notification, the GAO cannot ascertain if all groups and races are being given fair access to the program. To date, the response to the program has been significantly below projections.
To address these flaws, federal banking regulators are calling for:
The elimination of distinctions between groups of borrowers in compensating them for mistakes made by their servicers. Currently, there are different levels of compensation for those who were wrongfully denied a loan modification and those who were foreclosed during a forbearance plan. According to the GAO, some of these distinctions and the compensation awarded are unfair.
An increase in the compensation awarded to borrowers for other errors by servicers.
The right for borrowers to appeal a decision.
Borrower and public access to the methods servicers are using to determine who is eligible for IFR, and what, if any, harm has been suffered by the borrower.
Public notification of the IFR progress and servicer errors found.
An extension of the deadline to apply for the program to the end of 2012.
The 14 lenders subject to the independent foreclosure review regulation, as listed in the Government Accountability Office report, are (in alphabetical order): Ally's GMAC Mortgage, Aurora Bank, Bank of America, Citibank, EverBank, HSBC, JPMorgan Chase, MetLife, OneWest, PNC, Sovereign Bank, SunTrust, U.S. Bank, and Wells Fargo. Under the terms set forth by banking regulators, these servicers were to conduct independent reviews to determine if errors were made during the foreclosure process during the years 2009 and 2010 and notify potential homeowners that they were eligible for a review.
More information on the program can be found at www.IndependentForeclosureReview.com.
Anna Cuevas, ex-bank executive turned homeowner advocate known as "America's Loan Modification Guru," has empowered and guided thousands of Americans in keeping their homes from foreclosure through loan modification self-advocacy. A popular blogger (askaloanmodguru.com), Cuevas has been called a "superhero of the loan modification industry" and has been nominated for CNN's Heroes. She is the #1 bestselling author of SAVE YOUR HOME Without Losing Your Mind or Money.