I went to Amsterdam this week for their International Documentary Festival. If you ever get the chance to catch it in late November, it is a delightful and incredibly well-organized event. My favorite was Queen of the Sun, a gorgeously shot film about the disastrous agricultural effects of the bee colony collapse epidemic sweeping the Western world.
Other than the film festival, the highlight of my trip was eating Dutch split pea soup from a covered bowl and drinking tiny cups of coffee at an outdoor cafe every morning in the crisp fall weather. The waitresses at Bruincafé were total babes and made me feel at home. Thank you to Chelsea and the tall, hot blonde who gave me rugbrød to take back with me!
I stayed at the Eden Hotel, which was affordable, adorable and their restaurant had a damn fine cheese plate. I was all over that cheese plate like white on rice. Or like cheese on a cracker. BOOM goes the dynamite.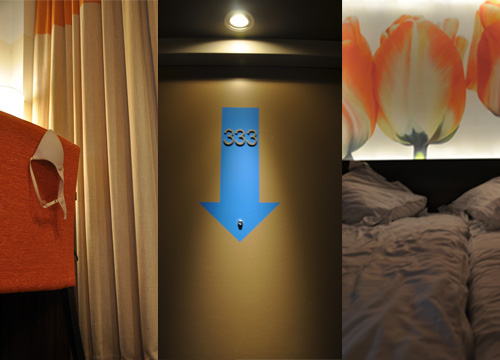 I learned that nothing waves the flag of tourism like the sound of a rolling suitcase on a brick path. Rolling Suitcase on a Brick Path is the soundtrack to every European adventure.
The Sex Museum was only €4 and had an interactive Marilyn Monroe exhibit available in four languages. The Monroe exhibit alone was worth four euros, but they also let you take pictures, which I thought was really awesome until I realized taking pictures in a sex museum is creepy and weird. Never the less, the extensive collection was housed in a fabulous vintage building with spiral staircases and skylights. Considering the economy is putting a dent in sex archives, this is not to be missed.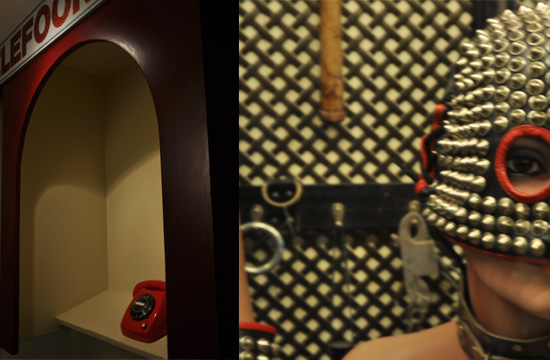 The Diamant Diamond Museum is FREE, has a really cool exhibit of how diamonds are made and features a collection of miniature, historically accurate crown replications in the gift shop. It also uses this hilarious Persian Cat Wearing a Tiara as their mascot. For the cat mascot alone, I give the Diamond Museum an A+.
I went to the Red Light District but cannot tell you whether or not it was awesome because I spent the entire time awkwardly looking down at my feet. The Sex Museum I could handle, the Red Light District made me feel like a nine year old who discovered a Frederick's of Hollywood catalog too soon to understand what it means.

The shopping and dining districts were packed with people and it was harshing my mellow, so I spent most of my days biking and walking around the quiet residential neighborhoods and canals. A few areas enjoyed were around Reguliers-Gracht street or on the Southern outskirts of Vondelpark. I found them low key and relaxing with abundant green space and beautiful architecture. When I was hungry I'd grab herring from the street vendor.
The best thing about Amsterdam is how pedestrian and bike friendly it is. Bicyclists seemed to have the right of way in almost every situation. It was a refreshing departure coming from a city that yields to motorists. I wasn't always sure where the proper bike lane was, but I after a few days I got the idea it was where ever I damn well wanted it to be.
The best thing about a bike dominated transportation culture, is that the response of an angry cyclist is the pleasant ding of a bike bell. It's so much less assaulting than the violent blare of the horn. Passive Dutch drivers rarely honked, but cyclists dinged away with rabid persistence. Much like Rolling Suitcase on a Brick Path, the sound of a Polite-But-Mildly-Annoyed-Bike-Bell became part of Amsterdam's landscape. And that's OK with me, because a bike bell ding is just about the cutest way you can ever scold someone.