Encountering a macaron tower at San Francisco's Hakkasan recently ...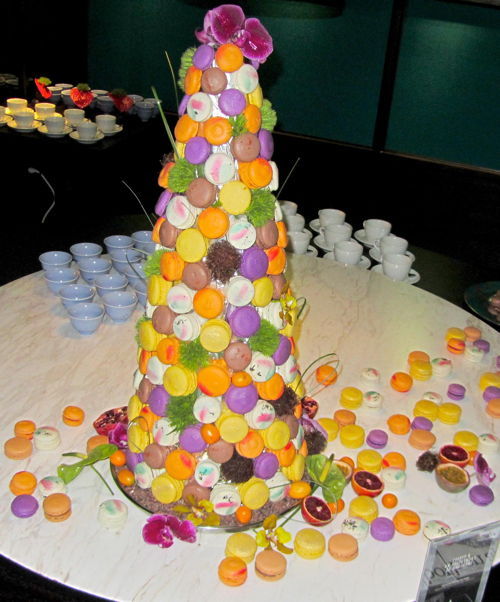 ... I overheard two women calling them macaroons. I wanted to correct them, to say No -- macaroons are chewy, heavy pyramidal cookies composed almost entirely of coconut flesh ...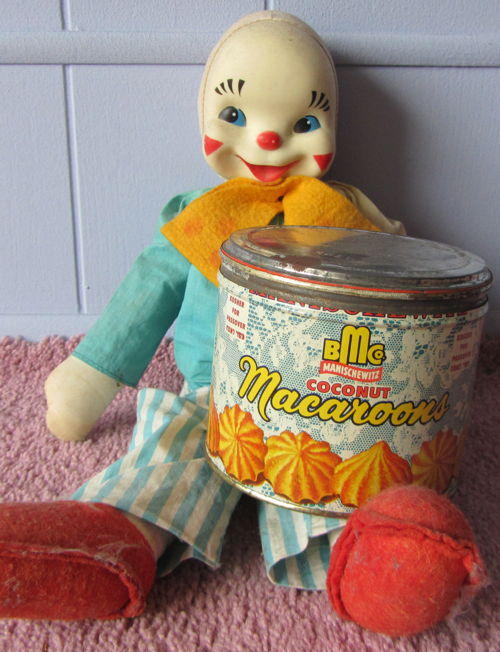 ... while macarons are light-as-air meringue sandwiches. I wanted to correct the women but their jewelry intimidated me, so I just took a blood-orange macaron and went away ...
... only to be served an actual double-O coconut macaroon (depicted above) soon afterward at San Francisco's historic Presidio Social Club, where heavenly macaroons join olive-oil biscotti and other treasures on the cookie plate that is one of pastry chef René Cruz's notoriously glorious desserts. Elsewhere in the city, La Boulange sells sweet-hot-savory Parmesan-cayenne shortbread cookies and The Grove serves house-baked chocolate-chip behemoths bigger than your hand. As a pathetically immature grownup with intellectual tendencies (a.k.a. PIGWIT), I maintain more reverence than most people my age for our humbly crumbly friends. My state of arrested development means that, also at the Presidio Social Club, I can pair double-chocolate cookies with a strong, sweet, swooningly violet-flavored Aviation 1916 Cocktail: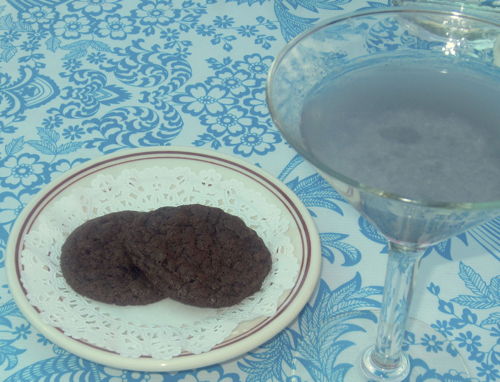 And I can come up with ways to have hours of fun with cookies at home:
Yes, hours: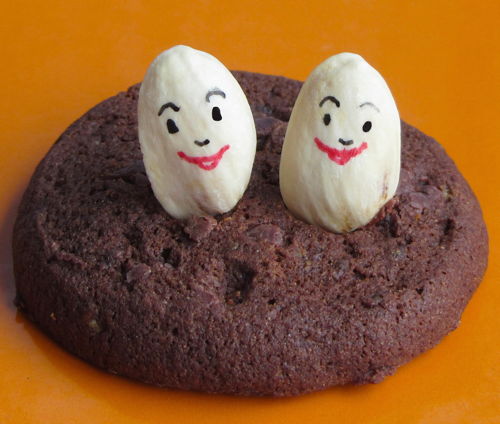 Here's the academic part: America does with cookies what it does with languages, sports, fashion, music, people, ground beef patties and everything else: America adopts foreign entities, puts them through the Americanizometer and, to borrow an American Idolism, makes them its own. Long pink pork sausages were served in medieval Germany and ancient Egyptians played a forerunner of hockey, but does anyone eating hot dogs at NHL games know or care? It's our stuff now.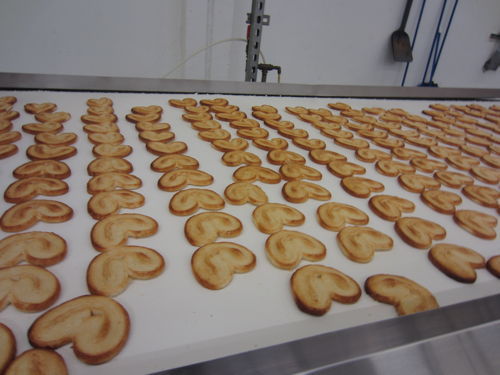 Madeleines and palmiers originated in France. While the Ly family's $100 million California-based Sugar Bowl Bakery company is built largely on madeleines and palmiers, it's not as if the Lys grew up loving these pastries in the French-influenced Vietnam of their youth. Andrew Ly told me that they first encountered madeleines and palmiers (depicted above, at the Sugar Bowl facility) in a San Francisco Starbucks circa 1999 and thought: We can make these better.
Now ubiquitous in urban American cafés, biscotti were virtually unknown here before 1982, when Bonnie Tempesta started baking them based on her aunt's traditional Biscotti di Prato recipe and selling them in a San Francisco chocolate shop. Devising a chocolate-dipped biscotti previously unknown in Italy, Tempesta created a multimillion-dollar business, La Tempesta Biscotti, and became known as America's "Biscotti Queen." These days she has a new company; her handmade Boncora Biscotti include spelt flour and roasted almonds, and a portion of her proceeds benefit a local animal shelter. Is this a great country or what?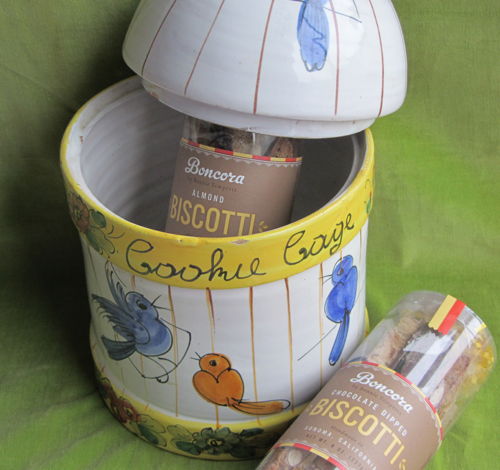 Although this continent first met cookies through 17th-century British colonists and adapted the word "cookie" from the Dutch word koekje, the last few centuries have been spent Americanizing countless foreign cookies and creating countless new types of cookie out of the blue, such as these: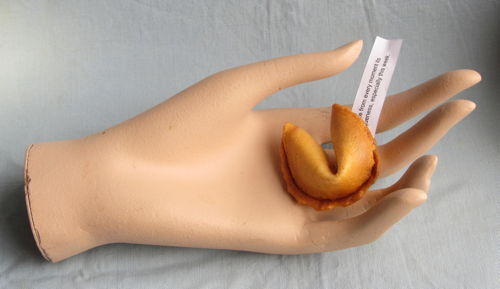 ... and, uh, these: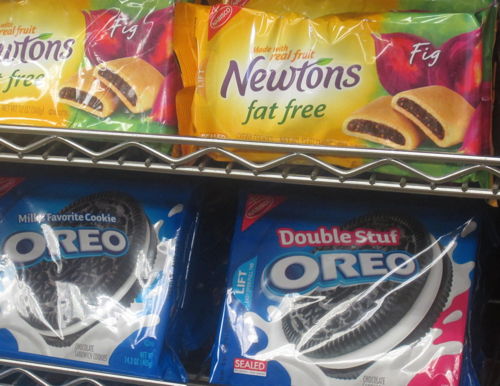 We might have lost our coal, steel and car industries, but this is still the Cookie Capital of the World, the land of the ladyfinger and the home of the snickerdoodle. We will always have these.
Clown, cookie-jar, palmier, Newton/Oreo and macaroon photographs by Anneli Rufus. All other photographs by Kristan Lawson, used with permission.