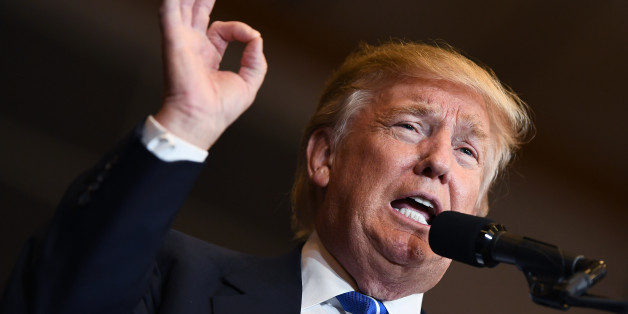 I disdain the current state of the Republican party. Every day I read and listen to hateful rhetoric led by Donald Trump. His supporters consistently use violence chants and racist epithets when they are challenged.
Until a few months ago I had been a registered Republican my entire life. This campaign pushed me to my breaking point and I had to make a change, switching parties prior to the 2016 election.
As an educator I have a conundrum. I spend the majority of my day around high school students in the classroom and on the basketball court. Current events are certainly a topic of conversation. Trump and Clinton come up on a daily basis.
To complicate matters, the majority of these students are from a minority background. They question why candidates make certain statements. "Do republicans really dislike minorities? Is Donald Trump a racist?"
The quagmire is how do I answer these questions. Do I give my personal opinion or answer with a vague objective point of view?
Educators are often confronted with this problem. In my particular situation, I find it too difficult lying to my kids about the current state of politics in this country. In a generation defined by social media, they are able to follow the tirades on a minute-to-minute basis.
They read quotes from Donald Trump where he is blatantly sexist. They recognize how only a tiny percentage of GOP delegates are African-American. They learn about Mike Pence, who as governor took on the LGBT community with ferocity in his home state of Indiana.
High school students are not naive. Minorities in particular understand that in many ways they are not equal in this country. They share the same feelings as Colin Kaepernick, having felt the brunt of racial profiling. They fear that after some solid progress, the future will not be great, as many who sport confederate flags are Trump supporters.
While many will disagree, I believe it is important to have these conversations and assure our youth that it is not okay. They need to understand that a Donald Trump presidency threatens their future and that it will give a platform to racists and bigots, as we have clearly seen throughout the campaign.
As I was typing this post, a student came to me with tears in his eyes and said he had bad news. You see, this particular young man was recently in a fight and charged with a misdemeanor. He said that because he was not born here and since he was convicted of a crime he would be deported if Trump was elected. This is the fear that has been created during this campaign.
I refuse to play any part in promoting the toxic views of the GOP and Donald Trump campaign. When asked, I will continue to chastise the current political methods and let my students know that is not what America stands for, but rather an attempt to hold on to a time when we were less diverse.
This is the least I can do for them in the current climate.