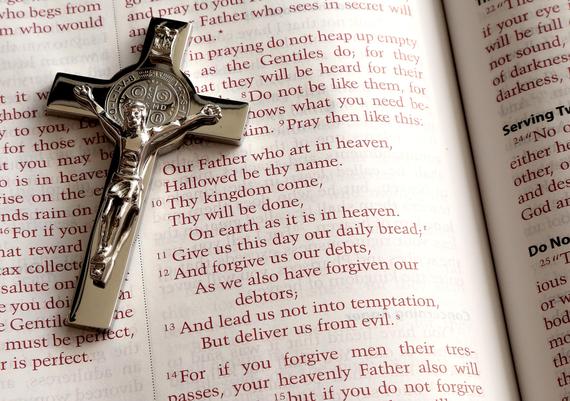 Have you ever found yourself in a situation where you get so mad or so sad your emotions completely overtake you? Where, instead of thinking your way out of a problem, you react out of instinct and emotion and pain? I have been in situations like that, and I realize now that allowing your emotions to overtake your soul can only make things worse.

Now, here is how I've learned to control how I react: I take a pause and put on the armor of God. Reacting emotionally means we are allowing the situation, or other people, to dictate how we feel and how we act. And if we do that, we will never come out of a bad situation victorious. We will have let the situation beat us.

There is a better way to handle bad situations, and that is by taking a pause and allowing God to act on your behalf. Don't let the situation or other people dictate how you act -- let God dictate how you act. Take a pause and give Him the time and space He needs to get involved -- and in that pause you will also find the time you need to put on God's armor. Now it is the two of you, fighting together, side by side. Now God is in control, and you will emerge victorious.
"Put on the full armor of God," it says in Ephesians 6:11-17, "so that you can take your stand against the devil's schemes." Put on the full armor of God, it says, "so that when the day of evil comes, you may be able to stand your ground." Stand firm, the verse tells us, "with the belt of truth buckled around your waist, with the breastplate of righteousness in place, and with your feet fitted with the readiness that comes from the gospel of peace."
The words of God in the Bible, we are told, are "the shield of faith," the "helmet of salvation" and "the sword of the Spirit," all rolled into one.
Would you rather face a bad situation with just your emotions, or with a shield and sword and helmet and belt and breastplate -- the full armor of God? Would you rather go into battle alone and naked and emotional, or side-by-side with God, and in his unbreakable armor?
So the next time you find yourself in a troubling or painful situation, do not lash out with your emotions, but instead take a pause, and reach for your favorite Bible verse. Take a pause, and invite the peace and power of the Bible into the situation. Take a pause, and put on the full armor of God. Because if you do, you will always emerge victorious.