Lindsey DeSimone for Architectural Digest.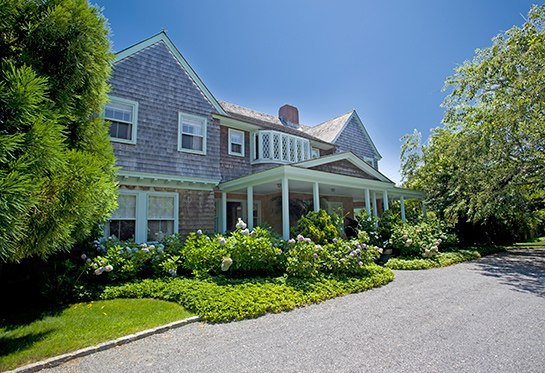 The Shingle Style Grey Gardens estate in East Hampton.
The Hamptons has its fair share of famous residences, but few homes on the South Fork of Long Island are quite as storied as Grey Gardens. Once owned by Edith Ewing Beale and Edith Bouvier Beale -- aunt and cousin, respectively, of Jacqueline Kennedy Onassis -- Grey Gardens was a charming 19th-century Shingle Style house that fell into ruin. It was condemned by the health department and overrun by hundreds of cats that the pair had taken in. Known as Big Edie and Little Edie, the mother-daughter residents became the subjects of a 1975 documentary, Grey Gardens, profiling their eccentric life. Shortly thereafter, Big Edie died, and her daughter was forced to sell their beloved home.
See more: Sally Quinn Hosts a Party at Grey Gardens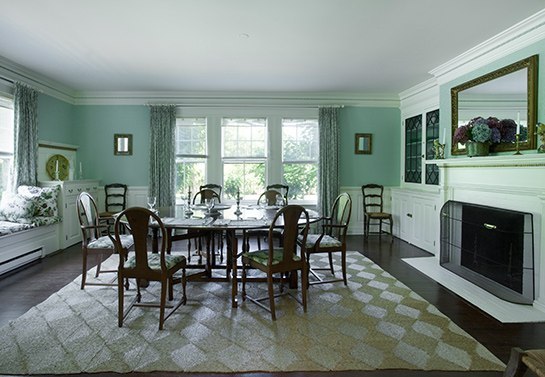 In 1979 journalist Sally Quinn and her husband, the late Ben Bradlee, purchased Grey Gardens and immediately sprung into action to restore the house and grounds to their original grandeur. The couple transformed the run-down interiors into "a cozy, warm, sunny, comfortable home," Quinn wrote in an 1984 article in Architectural Digest. "My goal was to have anyone who entered the house feel good." Now Quinn opens the doors of her fabled home to renters, who can experience the magnificence of Grey Gardens in its reignited glory.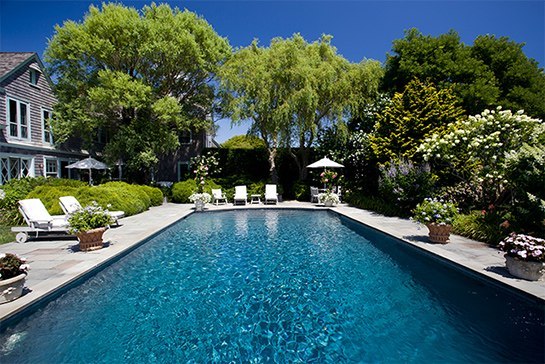 The 19th-century home is available to rent from Memorial Day to Labor Day for $250,000. Resting on 1.7 verdant acres, the grounds feature ocean views, a pool, a tennis court and, of course, gardens. Inside, there are spacious common areas, an eat-in kitchen, a formal dining room and an abundance of guest rooms.
Seasonal and annual pricing varies. For more information on renting Grey Gardens, visit corcoran.com.
More from Architectural Digest: