March 8 marked International Women's Day, originally called International Working Women's Day. Around the world, the annual event was celebrated in many ways, from an emphasis on appreciation and love toward women to a focus on women's economic, political and social achievements. In some regions, the political and human rights theme designated by the United Nations puts a much-needed spotlight on the struggles that still exist for women around the globe.

For me, this day makes me pause and salute the millions of women who stand in the gap and raise children who, for a variety of reasons, are left without their biological parents. We don't hear about these women often, and though they are not the recipients of awards or public accolades, they are the backbone of many communities in our country. Minus the fancy titles or extensive education, these women do the work of simply raising kids, whether they are foster parents, grandparents, aunts or just community members, serving as surrogate parents to the children who need them most.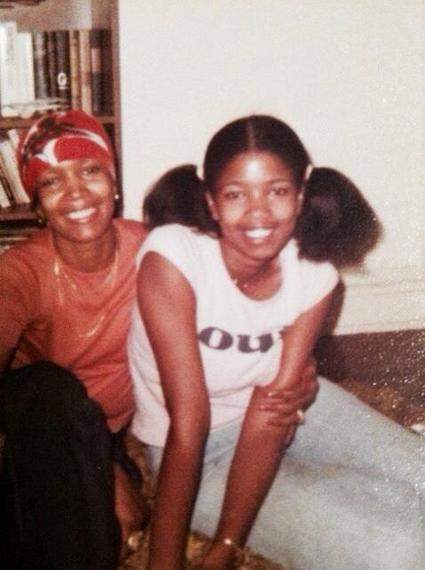 In the 1970s in North St. Louis, I was one of those kids. My mom (see photo) was a single mom and my Grandmother Dovie and Godmother Ethel stepped in to help her raise me. We weren't the "special family" on the block: We were the norm. Today and every day of my life, I am filled with gratitude for their care and attention. Their strong presence and influence has been a constant beacon of inspiration my entire life. Yet, as incredible of a job as women like my mom and grandmother do and have done for kids, they can't nor should they, do it alone. They deserve the support of many.

The load of responsibility placed on the shoulders of women in our society is heavy. It's stressful. It's hard work. It's not easy. But through my work with Special Needs Network, I see first-hand, day after day, the payoff from their hard work. I see special needs children with smiles on their faces. I see families coming together to be stronger because of the women in their lives. These women are every day heroes to their children and families. They are the backbone of our society and they deserve our respect today and every day.

And as a mother of a special needs child, the best way to celebrate the inspiring women in my life, is simply to look into the eyes of my child and know their influence helped me be the best mom I could possibly be. So I encourage everyone to take a moment today and show appreciate to a woman in your life. Look at them or look in your child's eyes and say, "Thank you for being you!."