If you like movies and music and are looking to fill your weekend, look no further.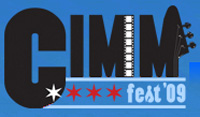 The inaugural Chicago Movies and Music Festival -- CIMMFest -- kicks off this Thursday and looks like it's going to be a jam-packed weekend for anyone who loves movies and music. Why? Because as the name states, all the movies somehow center around music.
And there are a lot of them to choose from. With more than 200 entries from around the world, CIMMFest will premiere films by underground artists and acclaimed directors,including Lech Kowalski, who will debut his latest film, Camera War, during the opening night party. He'll also screen East of Paradise, which won Best Documentary at the Venice Film Festival.
With screenings, parties and live musical performances, CIMMFest will pack the weekend with movies from the U.S., France, Germany, Israel, Brazil, Australia, China, India, Canada and more. Some highlights include the Chicago premiere of Sonic Youth -- Sleeping Nights Awake, a documentary about seminal indie rock band Sonic Youth, and French film Je Suis une Videomachine, featuring writer/director Francois Begaudeau who wrote and starred in the Oscar-nominated The Class.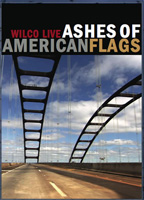 Capping off the weekend, filmmaker and Fugazi drummer Brendan Canty will screen Ashes of American Flags, a tour documentary about Wilco, which will be followed by a Q&A with the director. That shows twice at the Music Box on Monday night. Tickets are $10.
CIMMFest was conceived by local filmmaker Ilko Davidov and musician Josh Chicoine, lead singer of the M's. Tickets for the opening night party Thursday at the St. Paul Cultural Center in Bucktown and the closing night awards ceremony at the Chicago Cultural Center -- as well as weekend passes, for just $35 -- are available for purchase at Brown Paper Tickets. The full schedule of movies and panel discussions are found at the festival's website.