Two years ago, The Pollination Project started a daily giving practice making daily $1,000 grants to social change visionaries around the world. Since we started, 50 individuals and families have joined in, each giving $1 or more a day to support the grantees. Here are the extraordinary people we supported this week.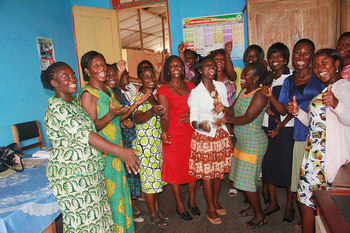 Faustina Kwofie started the GIFTED Winneba Club in Ghana to encourage female teachers to take up leadership roles in their schools and in the wider community. For female teachers in Ghana, gender stereotyping prevents them from taking on roles beyond teaching in the classroom. The GIFTED Winneba Club is a nine-month leadership, mentoring and professional development program that aims to build the leadership skills of female teachers.
Art for Children with Special Needs in Miami, Florida. While working as an art therapist, Amanda Pike saw that parents of children with special needs are greatly assisted by after-school arts programs, yet these programs often lack the funding, resources and time they need to really have impact. To address this gap, Amanda designed a number of social, emotional and developmental exercises for classrooms and after school programs in the Miami Florida region to use that don't quire a certified therapist to be present. She also trains and supports teachers to deliver the materials.
Responsible "Voluntourism".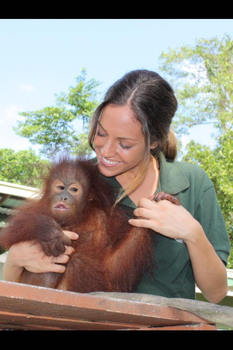 Natalie Kyriacou, the Director of My Green World, wants people from all over the world to take part in wildlife and environmental conservation initiatives. Sadly, many expeditions and volunteer programs end up harming wildlife and environments, and Natalie's goal is to provide ethical volunteering opportunities and information. Their 'voluntourism initiative' offers volunteer expeditions around the world focusing on conservation efforts.
Peer Health Education in Cameroon. Like many African countries, Cameroon has a large youth population which poses many economic and pubic health challenges. One challenge is educating youth on sexual and reproductive health and mitigating the spread of HIV/AIDS. Peter Nguafac Temate Fongeh is launching a peer health education project that trains 20 youth as volunteer health educators working in schools and communities. Peter expects this initial team of peer educators to impact 4000 youth.
Veganism in Ireland.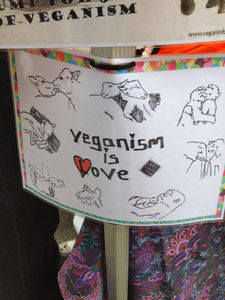 Working with fellow activists Tina Cubberley and Irena Koroleva, Roger Yates formed the Vegan Information Project to advocate for the philosophy of veganism in Ireland. The project encourages personal connection around issues of animal rights and veganism, and presents veganism as part of a broader social justice perspective. Roger explains, "We believe that the future of the vegan movement lies with dedicated widespread grassroots activism. We have started the VIP because we also believe individuals can - and must - reclaim power from exploitative systems by means of direct connections with people on the street." The members of V.I.P. host ongoing 'Vegan Information Day' events throughout Dublin and are hoping to expand the project further in the coming months.
Human Elephant Conflict in Uganda. Kule Johnson is addressing the conflict between people and elephants in the Kasese District of Uganda. In the Queen Elizabeth and Rwenzori Mountains National Parks and surrounding areas, elephants are killed for ivory as well as for meat for food and income. Farmers in the area are experiencing human-elephant conflict which has reached heightened levels, reducing local tolerance for elephant conservation because it threatens local livelihoods. With his project, Kule will engage the local farmers to grow red pepper (an elephant deterrent) as a strategy to keep elephants from crossing into their gardens and destroying their crops. The farmers will earn extra income from the sale of red peppers at the same time stopping elephants from entering their gardens and farms.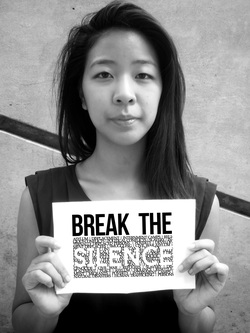 Breaking the Silence in Irvine, California. While backpacking through Cambodia, UC Irvine Student, Stella Liu learned first-hand about the Khmer Rouge's violent rule over the country. She returned to school seeking to raise awareness about forced migration and marginalized communities. Her project, 'Break the Silence', will work in collaboration with a range of campus activist groups and produce a week-long event at the University of California, Irvine this spring. The larger ambition is to make 'Break the Silence' an annual program where multiple student organizations speak out on social issues that are often overlooked.
Want to be part of the joy of giving? Join our Daily Giving Community, or simply create your own giving practice. It will change your life!