In South Los Angeles, Jamila Banks is on a mission. For the past 4 years, this mother of 3 has been running an after school enrichment program at a local elementary school. Year round, over 100 low income, "at risk" kids will benefit from this free program that includes nutrition and health classes, yoga, environmental education and much more.
Through her small nonprofit, Foster & Banks Walk in Faith Foundation, 1500 community members are served each year via workshops, events, and direct service like creating a community safety net for new moms, helping them get baby items and showing them how to sign up for WIC if they need it.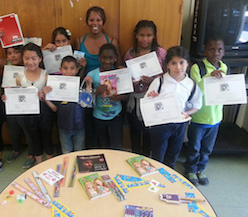 "I'm bringing back the village of Los Angeles," Jamila explains, "Many doors are closed to our kids because they don't know about the different doors to access things. We are helping them realize that no matter the challenges they face, they have everything in them to make it and be productive members of society."
Since day one, Jamila has conceived of, managed and run all of this work, entirely without pay. It has been her calling, her love letter to her community. She says, "It is like breathing, as long as I am alive, I just have no choice."
Jamila is just one of the inspiring community leaders who The Pollination Project has tapped to make grants this year. In partnership with prominent businessman, philanthropist and bestselling author Alan Fox, we identified four grantees who have dedicated their lives to developing the leadership capacity of youth in their communities. Each of them will identify and designate seed grants to startup social change projects in their own "villages" as a way develop the potential and opportunity of local youth. Together, they will give over $50,000 this year.
Our Youth Leadership Grantmaking team includes: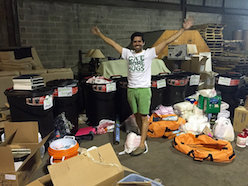 Kehli Berry, the founder of Divas of Compton and 1-Shine Youth Services, in Compton, Los Angeles.
Chris McGilvery, founder of Give More Hugs, a book share and literacy program in LaMesa, Texas.
Susan Silber, founder of Nature's Voices, a youth environmental leadership program based in the Bay Area, CA.
"Children are talented and capable. They supply the curiosity and the energy," says Alan Fox. "All we adults have to do is to provide our attention, guidance, and relatively small amounts of money so that each child will grow up to have a positive influence on the world."
We look forward to seeing how this team uses the small, localized grants to make meaningful investments in youth. To learn more about the Pollination Project's Youth Leadership Grantmaking efforts, visit our website.