David Lynch's "Mulholland Drive"-inspired Parisian club Silencio will be bringing its unique brand of eccentric glamor to Miami during Art Basel, in a collaboration with Morgans Hotel Group.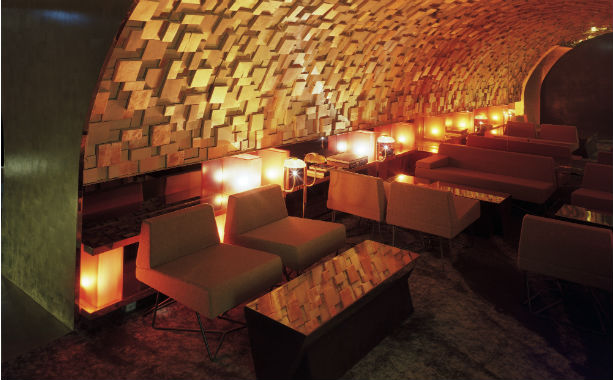 Purple PR
Silencio Miami will be residing at the Delano South Beach for the duration of the fair. The hotel's nightclub will be transformed into a salon-type atmosphere similar to the original location on rue Montmartre, with a parallel style of bespoke lighting and cocktails, running a program of music, film, art, and fashion throughout the duration of the art fair. As at the Paris location, Silencio Miami will be accessible to members only.
Opened in August 2011, Silencio was modeled by Lynch after the sinister cabaret featured in his 2001 film. Planned to be much more than just a drinking den for its members, the underground space regularly hosts concerts and performances related to art and design, including movie retrospectives as well as premieres, guest DJs, and artists-in-residence. Lynch took strong control over the creation and the program of the nightspot, having designed the furniture and interiors as well as curating finer details ranging from the books on the shelves to the selection of movies played.
Silencio has previously staged pop-ups at highly coveted events such as the Cannes Film Festival and played co-host to the Serpentine Gallery's annual Future Contemporaries Party. Each has successfully captured the original spot's air of hypnotic mystery. This should be no exception -- unless, of course, it turns out to all be an illusion.
-ARTINFO UK, BLOUIN ARTINFO
More of Today's News from BLOUIN ARTINFO:
David Lynch's Club Silencio Migrates to Miami for the Art Fairs
Collector Nicolas Laugero Lasserre Bets on the Democratic Cachet of Urban Art
James Bond and the U.S. Military Find New Uses for 3-D Printing
"You Need Something in Between": Painter Tal R Explains His Theory of Creation
Life After Serpentine: Where Zaha Hadid's, Ai Weiwei's, and Frank Gehry's Pavilions Go When the Party's Over
New Buyers, Low Prices Powered Christie's $17-Million Warhol Foundation Blowout
Like what you see? Sign up for BLOUIN ARTINFO's daily newsletter to get the latest on the market, emerging artists, auctions, galleries, museums, and more.