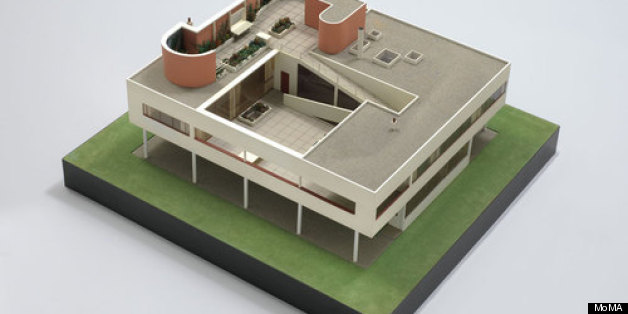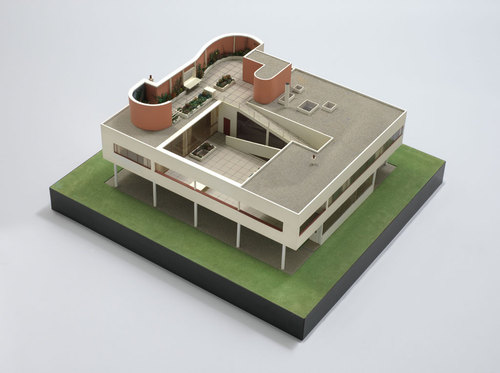 Wood, aluminum, and plastic model of Villa Savoye Poissy-sur-Seine, France. 1929-31. Image via MoMA.
The Museum of Modern Art (MoMA) is organizing the largest exhibition on Le Corbusier to ever show in New York, scheduled to open June 9 of this year. "Le Corbusier: An Atlas of Modern Landscapes" will be curated by modern architecture scholar Jean-Louis Cohen, and it will encompass Corbusier's contributions to architecture, interior design, and city planning, as well as his written and photographic endeavors. According to MoMA, the exhibition will reveal "the ways in which Le Corbusier observed and imagined landscapes throughout his career, using all the artistic techniques at his disposal, from his early watercolors of Italy, Greece, and Turkey, to his sketches of India, and from the photographs of his formative journeys to the models of his large-scale projects." For more information, visit the MoMA website.
PHOTO GALLERY
Le Corbusier
-Kelly Chan, BLOUIN ARTINFO
More of Today's News from BLOUIN ARTINFO:
30 Must-See Shows in 2013, From El Anatsui in Brooklyn to David Bowie at the V&A30 Must-See Shows in 2013, From El Anatsui in Brooklyn to David Bowie at the V&A
In Memoriam: From Mike Kelley to Herb Vogel, the Luminaries We Lost in 2012

Artist Robert Barry Discusses Working With "Time, Light, and Darkness"
Actress Nina Hoss on the Power of Collaboration in "Barbara"
Sale of the Week, January 6-12: Vintage Bikes at Bonhams Motorcycle Sale in Vegas
Like what you see? Sign up for BLOUIN ARTINFO's daily newsletter to get the latest on the market, emerging artists, auctions, galleries, museums, and more.