Yesterday BabyCenter released the 2012 edition of its annual list of the most unusual baby names of the year (to qualify, names must have been given to a baby at least twice in the past year) and though there aren't any especially timely art-inspired entries -- no "Munch," no "Levitated Max," no "Trecartin," not even a "Kaws" -- that old stand-by, Leonardo da Vinci's "Mona Lisa," had an apparent spike in popularity. At least two children born this year were named "Monalisa."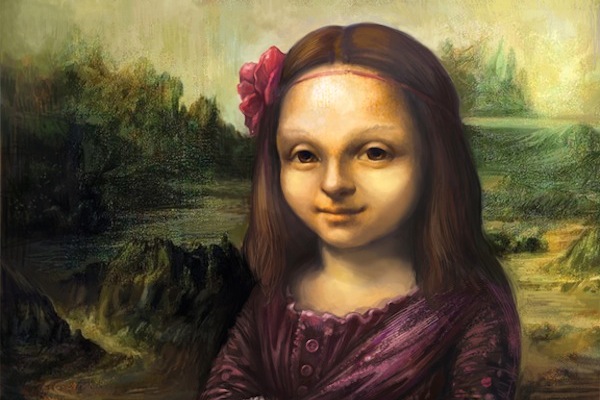 Before you deem Monalisa a cruel and unkind name to bestow upon a child, we recommend you peruse the full list. Because, really, being named after the most famous portrait in art history is much, much better than being named "Google," "Cello," "Drifter," "Burger," "Vanille" -- the French word for vanilla -- "Oasis," "Jury," "Fedora," or "Excel," all of which are also on the list and therefore must have been given to at least a couple of very, very unfortunate babies.
-Benjamin Sutton, BLOUIN ARTINFO
More of Today's News from BLOUIN ARTINFO:
ALTERNATIVES: Inside Hallwalls, Unlikely Incubator of the Upstate Avant Garde

Hello Kitty as Muse: Curator Roger Gastman Culls Artistic Odes to the Iconic Cat
Exploring Ritual Through Science, Mariko Mori Shows That Everything is Connected

Should the FBI's Decaying Brutalist Landmark Be Saved?
Like what you see? Sign up for BLOUIN ARTINFO's daily newsletter to get the latest on the market, emerging artists, auctions, galleries, museums, and more.