The latest addition to the Brooklyn Academy of Music's public art program is a three-story-tall mural on Lafayette Avenue by the Brooklyn-based street artist-turned-gallery star KAWS. Featuring a palette of bold neon hues and the artist's trademark X-ed out eyes, the extreme-closeup cartoon character portrait faces BAM's main opera house and cinema building.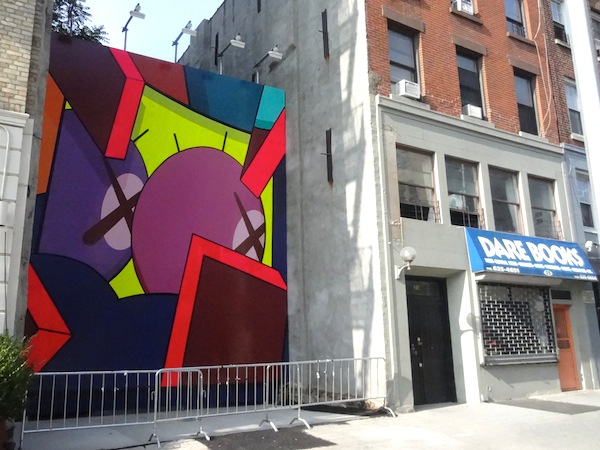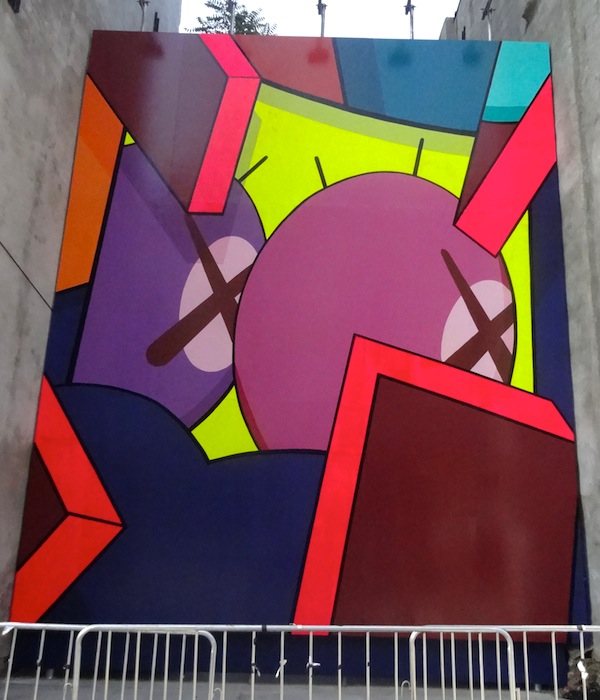 This marks Brian "KAWS" Donnelly's second major project in Brooklyn recently: He designed the set and "Moonman" award statuette for the 2013 MTV Video Music Awards, which took place two blocks away at the Barclays Center on August 24.
Though the mural currently sits behind crude metal barricades, by Wednesday it will have a new set of David Byrne's modular bike racks beneath it.
-Benjamin Sutton, ARTINFO
Like what you see? Sign up for ARTINFO's daily newsletter to get the latest on the market, emerging artists, auctions, galleries, museums, and more.