Summer in the art world is a relaxed affair -- galleries close early, publications slow down, and tourist-filled museums tend to scare away the professionals. A lively annual tradition, however, is summer group show, which is often an opportunity for younger artists to get exposure and younger curators to get practice. Though the art industry is known to reward the experience that comes with age, summer is an opportunity for young upstarts to experiment, and perhaps make a lasting impression.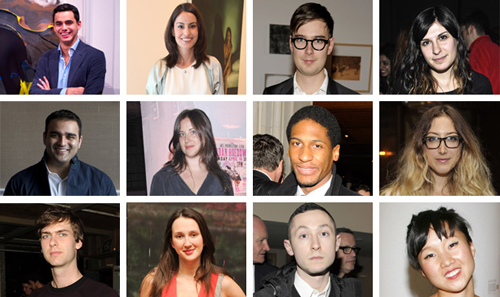 30 Influential People in the Art World 30 and Under / Illustration by ARTINFO

With this trend in mind, ARTINFO compiled a list of 30 influential art professionals who are 30 years of age or younger. They range in age from 21 to 30 and include patrons, critics, dealers, and curators. (We decided to exclude artists, who would make this an entirely different kind of list.)
Our selection -- in no way exhaustive -- aims to capture what interesting young art-inclined professionals are up to today. Some of them are already known worldwide, while others remain just under the radar. But by next summer, we wager, you'll know them all.
To see our illustrated list of influential art worlders who are 30 or under, click on the slide show.
More of Today's News from BLOUIN ARTINFO:
Mathieu Mategot's Airy Butterfly Chair Shows Mid-Century Modern's Lighter Side at Paris's Jousse Enterprise
With "The Bad and the Better," The Amoralists Keep Getting Badder (Meaning Better)
L.A. Authorities Move to Treat Tagging Crews as Gangs, and Civil Liberties Advocates Cry Foul
Louis Vuitton to Open Seven Pop-Up Shops Devoted to Its Capsule Collection With Artist Yayoi Kusama
Can the Bronx's Radiant Via Verde Housing Complex Revive Socially Conscious Architecture?
Like what you see? Sign up for BLOUIN ARTINFO's daily newsletter to get the latest on the market, emerging artists, auctions, galleries, museums, and more.