Art insurance company AXA Art estimates that its losses in Chelsea currently total $40 million, according to an e-mail sent to press over the weekend. Considering AXA is not the only company serving the Chelsea area, it is safe to assume the real cost is substantially higher. Other damage -- to gallery infrastructure, plumbing, records, and computers -- is also not included in the total.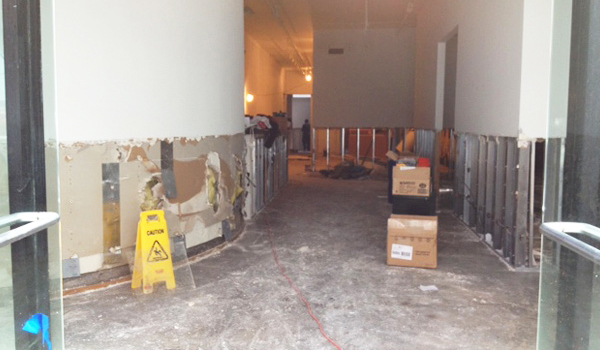 AXA Art insures more than $1 billion in art in Chelsea alone and counts hundreds of private collectors, galleries, and art storage facilities among its clients. The fact that Hurricane Sandy destroyed less than half the total value of locally insured artwork is "testimony to the preventative actions our clients took to protect their art as well as the positive impact of speedy removal of works of art from the affected areas for conservation treatment," AXA Art CEO Christiane Fischer said in a statement.
For more on the complexities of insurance coverage for galleries in the wake of Hurricane Sandy, check out ARTINFO's report here.
-Julia Halperin, BLOUIN ARTINFO
More of Today's News from BLOUIN ARTINFO:
Mad World: Jim Shaw's Wondrous and Difficult Year
The Secrets to Brazilian Painter Beatriz Milhazes's International Success
SHOWS THAT MATTER: "Activist New York" Revisits Riots, Protests, and Progress
From Catherine the Great's Desk to Arty Action Figures, NYC's Salon Fair Dazzles
EMERGING: Serra Victoria Bothwell Fels Erects Eerie Environments From Debris
Like what you see? Sign up for BLOUIN ARTINFO's daily newsletter to get the latest on the market, emerging artists, auctions, galleries, museums, and more.