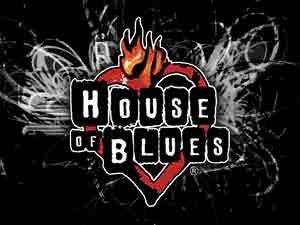 Music critic and celebrity chef Anthony Bourdain, among others, believes "for better or worse, live acts and live performers are being squeezed out in favor of EDM."
But a recent evening out on LA's famous Sunset Strip at hip new lounge Vaucluse, saw eclectic pop trio AKW play their fusion of acoustic, and ambient pop-rock in front of a trippy mural of Hollywood legend, Charlie Chaplin. The super chic building that houses Vaucluse, which was recently opened by Aussie couple Claire and Brad Cox, was once owned by Chaplin. And after AKW's captivating performance, Chaplin's spirit watched over as a DJ and EDM took over for the rest of the night.
Bottom line, live music still has a place in today's world of digital downloads and EDM performances. For example, one of AKW's fans was musician Brittany O'Neill who's been performing monthly at "Acoustic Nights" in the Voodoo Lounge at House Of Blues, presented by Kevin Briggs of Briggs Entertainment.
O'Neill, who comes from a passionate music family in Richmond, Virginia, is performing at the Voodoo's "Acoustic Nights" on September 16. In today's music environment, she finds it necessary to explore new gateways beyond being just a singer-songwriter. So she explains she's been a front woman for a Motown cover band and a wedding band singer, she continues to be a studio session vocalist, and a lyricist-for-hire, and in collaboration with others, she's just co-written an EDM influenced tune ("Gone fishing"), and a neo-soul song ("Why is he so good to me?").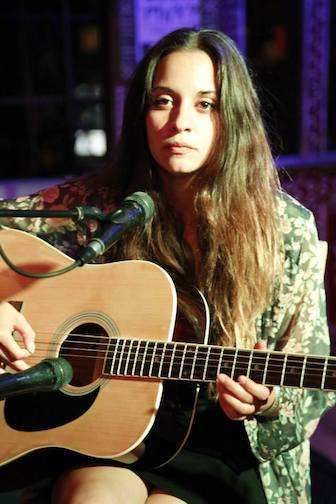 Brittany O'Neill at Voodoo Lounge's "Acoustic Nights" at LA's House of Blues
But she's excited about her monthly live HOB acoustic gig, saying, "Sure a lot of music is consumed by download, and EDM is increasingly popular, but there are also all sorts of other opportunities for solo performers to play and perform around town. 'Acoustic Nights' serves several purposes: performing live is my passion; it also keeps me focused on writing new songs or learning new cool covers, because I don't like playing the same thing; and, I love getting my music pals together, like AKW's guitarist Adam Cude. It's also a great way to promote your own EP or merch in a famous, well trafficked venue."
Guitarist-songwriter Cude's AKW, along with band founder and singer Alex Wisner and drummer Daniel Donayre, played tunes from their upcoming new EP "To Be Alive" at Vaucluse. The band has some serious indie rock cred with Wisner previously performing with The Intervals and The Tints.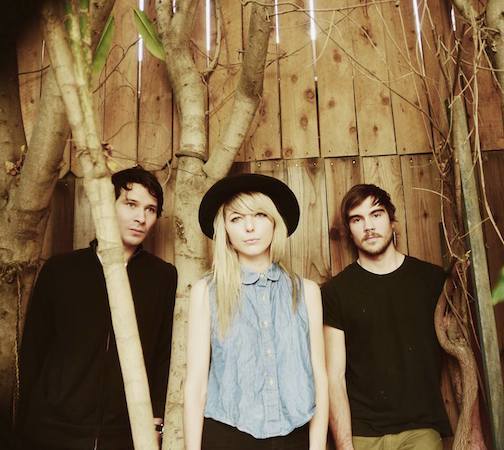 AKW (Daniel, Alex, Adam) has upcoming new EP - "To Be Alive"
Cude, who co-wrote AKW's upcoming EP, toured the Pacific Northwest with AKW last year and tells this story: "We played one of our stripped down gigs, and then a DJ came out with his crate of old vinyl right after us. It was old school spinning. And to be honest, a lot of EDM stuff is good too -- as long as it's honest and you're getting out what's inside of you. Our own music covers a wide spectrum, from acoustic and ambient sounds to heavier riffs with me playing both acoustic and electric guitars."
A quick look at lists of the top acoustic songs of all time include some of the greatest songs ever written, including, The Beatles "Yesterday," "Here Comes the Sun" and "Blackbird," Bob Marley's "Redemption Song," Bob Dylan's "The Times They Are A-Changin'," Simon & Garfunkel's "The Boxer," and, Pink Floyd's "Wish You Were Here." Then there are contemporary artists like The White Stripes' "We're Going to be Friends" and Jake Bugg's "Lightning Bolt."
Cude, who mentions how someone like Eric Clapton can take a classic rocked out tune like "Layla" and re-energize it by doing an acoustic version, suggests: "Depending on the venue size, we often strip down our tunes and it almost makes it new again. It brings back the excitement and feeling of when you first wrote that song, maybe on acoustic guitar or on piano. We love changing it up like that, and nothing beats playing live. Sometimes, less really is more!"
Check out Brittany O'Neill at the Voodoo Lounge Acoustic Nights on September 16.