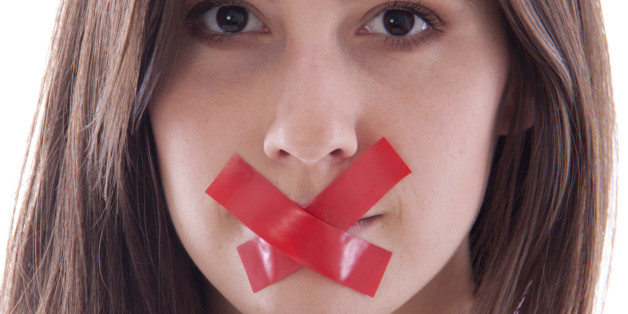 With all of the recent media highlighting the NFL and Ray Rice over his assault on his then fiancé Janay Palmer (now Janay Rice), the last thing I wanted to do was write an article about it. Domestic violence isn't a new plight, but has been a consistent issue throughout the years. Although I applaud the NFL and their (delayed) affirmative action to this issue, I hate that this subject has become more so a trend than a cause -- #whyIstayed and #whyIleft have been trending on social media for days. People are finding their voice against domestic violence and are speaking up and against it.
Articles and stories are being shared to bring awareness, and everyone wants to jump for the cause. In a politically correct society, our human nature is to follow the crowd. We want to be apart of something bigger, and have a say in it. Don't get me wrong, there is a lot of positivity to the awareness and press that domestic violence has received. As people are finding a voice, victims are finding strength.
However, with this influx of popularity, I can't help wonder what substance lies behind this message and its social media outburst? Will this growing popularity create the much-needed strides towards awareness to domestic violence? Or will the media soon grow tired of "ousting" celebrities, athletes, and NFL Players for their domestic attacks and the crowd for the cause will soon dissemble much like the ALS Bucket Challenge?
In a recent Huffington Post article by Ama Yawson "#WhyIStayed: I Wanted to Be a Hero For My Child?", she highlights a letter from Dr. Boyce Watkins to Janay Rice. The letter from Dr. Watkins applauds Janay Rice for staying with Ray Rice saying that so many "black families being torn apart left and right by extreme pitfalls of feminism."
Excuse me? Since when did not wanting a man raise a hand to you become an extreme pitfall of feminism? For someone as educated and revered as you, Dr. Watkins, I say your intellectuality and pride in being a black man is an extreme pitfall in your attempt to counterbalance your social stereotype. Mama Bird cannot feed her baby birds if she does not feed herself, and she cannot teach her children the rights and wrongs of how to be treated, if she accepts domestic violence.
Throughout my childhood, I heard stories of my father's childhood, and the physical abuse brought on to him and his siblings by his alcoholic father. I heard stories of my grandmother's acceptance of the domestic violence brought onto her, and saw her portrayal in the stories as a fragmented shell of what she used to be. My father viewed her as someone who hadn't protected him or let him have a childhood. He fought his own demons because of his trauma, but he channeled his anger towards my grandmother's decision to stay. After years of abuse, she was broken, passive, and explosive in her own ways. She was a victim who had chosen to stay, and had accepted her fate as apart of the time she lived in. Like Dr. Watkins' recommendations, she had stayed for her family and because it was all she knew. She let fear and circumstance entrap her.
Where Dr. Watkins' theory and belief that staying makes a stronger family unit may seem acceptable in an open letter, I can attest that this is not the case. Whereas my grandmother may have stayed to keep the family together, as everyone grew up, they grew apart and away. That structured family unit of strength had dissolved, because the family's unit was built on a sand facade of the American Dream.
Traumatized by wishing their mother had the strength to leave or to protect them, some siblings chose the road of alcohol and drugs. Others were haunted in our hometown by these childhood memories and moved far away; only to become distant relative pen pals through annual Christmas cards and a few phone calls a year. Luckily, my father chose his own path, and through own trauma it made him realize that if he had a daughter, she would be strong-willed and outspoken. In return, he had me.
To all those contemplating staying or leaving, don't think about the current moment. It will get worse before it gets better. No one deserves to make you feel less than you are, or worth having a hand laid onto you. If listening to a credited Doctor such as Dr. Watkins makes you feel as if you are going against your own gut instinct, then stop listening. Black or White skin aside, domestic violence is not a matter to be taken to lightly, or to be judged through racial stereotypes. Your actions can affect not only your children, but also your potential grandchildren.
It's taken three generations to correct the wrongdoings of the first in my family, and only by acceptance and awareness has this been brought on. If you have been a victim of someone else that had stayed, learn to live and let go. Learn to teach the next generations what you have seen through your own personal trauma and in return heal yourself.
Need help? In the U.S., call 1-800-799-SAFE (7233) for the National Domestic Violence Hotline.