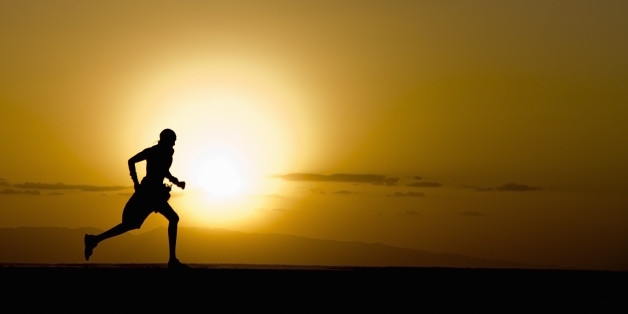 My name is Astrel Clovis. I'm a mechanic, preacher and musician from Haiti, a nation that is warmhearted, welcoming, yet also best known in recent years for a catastrophic earthquake.
I've been told that there's a lot of speculation about the reconstruction effort here. Is there progress? Will Haiti get back on its feet? I think I may have an unusual perspective to share: I'm a long-distance runner.
We don't have a lot of runners here in Haiti. I am one of the few. Before the earthquake shattered this capital city, I ran the streets of Port-au-Prince six days a week. They were choked with traffic, and street vendors crowded the sidewalks trying to stop the road dust from settling on their goods.
Then the earthquake ended that -- put an end to all sports -- at least for a while. Where I had run the days before, there were dead people in the street. Houses were crushed. The air was dense with dust. It took three months to start running again. It was hard; so many people had lost their lives. At first it stressed me out, I wasn't sure if it felt right. Was I being insensitive? Seeing the extent of the destruction, one thing became so clear: our country, the neighborhoods we lived in, the city, so much had been so poorly built.
But life had to go on.
A year later, I kept training. I was more determined and committed. On daily runs, I could also see change all around me. Where it was once so hard to get around, the streets started to clear. I passed new home construction and along freshly-paved sidewalks, making my runs less risky. One day, I saw something that surpassed all my expectations: Suddenly we had solar panels to light the road at night. I'd never seen any anything like that before!
Running teaches you the difference between sprinting and going the long distance. Disaster has taught us this as well. More than three years on, there is a long road ahead. We are still survivors. The earthquake showed us just how much we rely on one another, but also that we are a nation of many hidden talents. I want to evolve as I've seen my country evolve. When I first started running, people in the street would look at me; they didn't understand me. They thought I was crazy. Now, they've gotten used to seeing me; I think they even support me now.
Though I am a preacher, a musician and a mechanic by trade, I think that perhaps it's through running that I make my contribution to Haiti's recovery. In a strange way, people see me -- training, picking up the pace and working toward a goal -- and they are encouraged. I don't have money to give, but I want to be there as a source of encouragement and support for my neighbors, for the working people I pass in the street. This is what I can give them.
In November, I will take my runner ambitions even further: to the 2013 ING New York City Marathon. I will be on Team J/P HRO to support a fundraising effort to rebuild my country. I will be there for my neighbors, for the people I passed in the street, for those who cheered me on, for my country. This is what I can give them. I'll give it all I've got.
Please visit the here to view a video about my journey.