Thanksgiving Day at the hospital bedside of a close family member, she said to me,
"How does someone feel when they're dying?"
"I don't know, love. Maybe they hear the angels singing, 'Come home, Come home?'" I responded facetiously, tipping my hat to a popular hymn in her Baptist Christian tradition.
I interpreted her question rhetorically, though she's been chronically ill for years and considers death a release into heaven.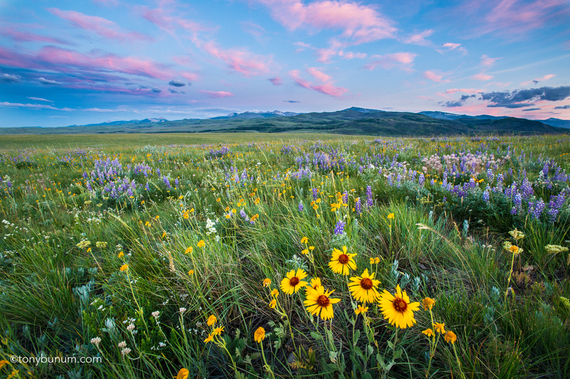 Heaven on Earth: The Blackfeet Nation succeeded in protecting their sacred land near Glacier National Park from oil and gas exploration.
A few hours later Frank and I were 100 miles away, in the St. Petersburg home of our son and daughter-in-law, where the tenderness of "first love" lent a special air to the celebration. For the first time our college student granddaughter had brought home a young man, and I think that seeing them together brought back those feelings of euphoria for all the adults.
With a start, I realized that I felt equally serene in both places. How did that happen? I wondered.
In an instant my mind flashed back to the time in Denali National Park and Preserve when I spent a day in the company of "The Great One." Instead of going birding and wildlife watching, I chose to lie in bed in our cabin at Camp Denali and commune with the huge snow-clad mountain, the highest on the North American continent:
"Somewhere in the silence a most profound thought awakened in me. It was as if the mountain was transmitting, 'You know what? Look at the size of me and the size of you. . .a little different, yes? Relatively speaking, I am timeless and you are like chaff in the wind, here for a century if you're fortunate. So I don't really need you to 'protect' me. What I require of you and the other humans is that you wake up and recognize where the true power lies. Appreciate the force that created me, that created you and all life, and respect that.' " (Excerpt from Our True Nature.)
"I can! I will! I do!" my heart responded in rapture. From this and many similarly thrilling adventures in parks across the country I have learned an unshakeable confidence in the power of God that sustains me in all places at all times. I cannot be within sight of earth or trees or flowers or birds without feeling buoyed by the wonder and perfection and the order of Life.
So whenever I feel the first sign of dissonance, I stop and isolate the thought that's causing it. Then I ask myself, is it something within my control - is there something I can do to affect the outcome? If the answer is "yes" I take the action or decide where in my schedule it will fit; if it's "no" I can readily move on.
Approaching the election results this way, I am doing all I can to draw attention to this: Americans keep looking away from the election's most alarming story, the successful effort by a hostile foreign power to manipulate public opinion before the vote. Unless millions of citizens join Senators Lindsay Graham and John McCain in calling for an investigation, the consequences for our country may be dire. I am making calls to every member of the Senate Intelligence Committee and every member of the House Permanent Select Committee on Intelligence and asking for an investigation.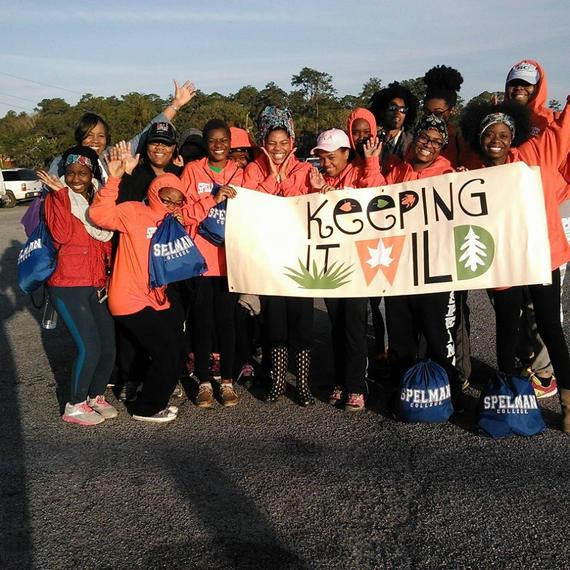 Increasingly effective at connecting youth and families with wild nature, Keeping it Wild is looking for 'new love' in the form of enthusiastic new members and potential board members.
I am calling upon my fellow Americans to do the same thing. If you read that statement and decided not to do anything because "they won't do anything," take it from me, you're part of the problem. Maybe you should reacquaint yourself with our treasures in the National Parks and public lands system, of which founding director Stephen Mather said,
"He or she is a better citizen, with a keener appreciation of the privilege of living here, who has traveled the national parks."
With an incoming administration that has shown indifference to our environment, it will be vital for all citizens to become intimately involved in cherishing nature and particularly the lands and waters set aside for the enjoyment and benefit of this and future generations. As a member of the Next100 Coalition which is working assiduously to achieve this goal, I'm ecstatic to see how well citizen involvement is working:
Last week the people of Chico Hot Springs near Yellowstone succeeded in their long campaign to block mining that could potentially destroy the park's pristine ecosystem.
The Blackfeet Nation persevered and got the Department of Interior to cancel an oil and gas drilling lease that would have led to the desecration of their sacred land at Badger-Two Medicine near Glacier National Park.
In Atlanta Keeping It Wild, which Frank and I helped establish more than a decade ago is partnering with Big Brothers, Big Sisters and state agencies to lead the Outdoor Explorers Mentoring Program, providing transportation and opportunities for young people and their families to get out in nature. The organization is reaching out to nature lovers and those inclined to serve as new member and potential board members.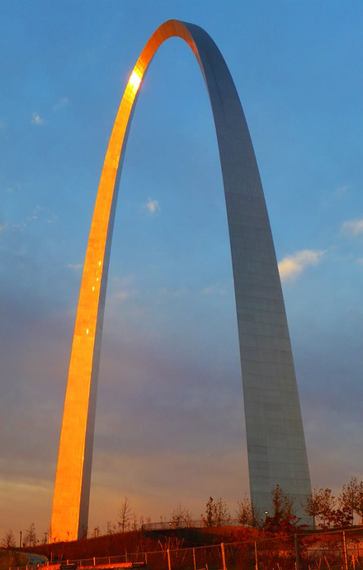 How could I resist sharing this incredible image of the Gateway Arch, part of Jefferson National Expansion Memorial from their Facebook page.
The biggest battle for our land, air and water is being waged at Standing Rock right now, and since I cannot be there I'm doing the next best thing - sending resources to help.
Next week we'll be at the Jefferson Expansion National Memorial in St. Louis, MO, home of the Gateway Arch and the Dredd Scott Courthouse among other priceless historical gems. Ahead of its Spring 2017 re-opening after a big revitalization effort, the park is preparing to engage a wider cross section of the American public, and we're thrilled to be working with them to help achieve those goals.
Today and in the coming years, we must stand up and speak up for our treasured places. The tenderness with which we treat each other as young lovers must be brought back to our lives. Why would we give that up? I haven't! So let's use our passion to build up the country we are so proud of. Start by calling your members of Congress?