In 1942, two women were accepted to Oxford -- one to Somerville College and one to St. Hilda's College. Neither of those women matriculated; both chose to forfeit their dreams of a higher education and enlist in the war effort instead. Those women- - my grandmothers -- worked as translators in French, German and Spanish for MI5's London office, where they met and became fast friends. In the end, while neither one pursued her dream of receiving a degree from Oxford, that dream somehow threaded its way into my future.
....
On Saturday, March 8, Oxford celebrated International Women's Day with a conference, titled "Women Who Live Their Dreams." Co-sponsored by Oxford Women in Politics, Oxford Asia Society and Women for Women International. The event brought together a diverse group of women filmmakers and activists, capping off Oxford's first women's international documentary film festival. The week-long celebration kicked off with a screening of Girl Rising, followed by The Greatest Silence: Rape in the Congo, Dreams of Dutiful Daughters, Nine-Story Mountain and The Parable of Gulnaz. Directors Lisa F. Jackson, Dr. Ma Khin Mar Mar Kyi and Clem Malpas spoke about their work after screenings at the Phoenix Picturehouse and St. Antony's College, Oxford. I sat in the audience, a student of Archaeology and Anthropology, watching as people engaged with issues of child marriage, sexual harassment, HIV, rape and human trafficking. At the end of Dreams of Dutiful Daughters, a film about Burmese migrant women struggling through dire conditions to find employment in Thailand, a woman in the back raised her hand, "What happens to the children whose mothers die of HIV?" The director shook her head, "It's a problem. Many struggle to find homes because they have no money. That's why I want people to see this. So that, together, we can think of a solution." I listened as other thoughtful questions first tip-toed and later strode their way to the directors. I realized that people at Oxford are hungry for forums where they can engage with complex human and women's rights issues -- where they can learn about the very real issues women and girls around the world face through mediums other than written text.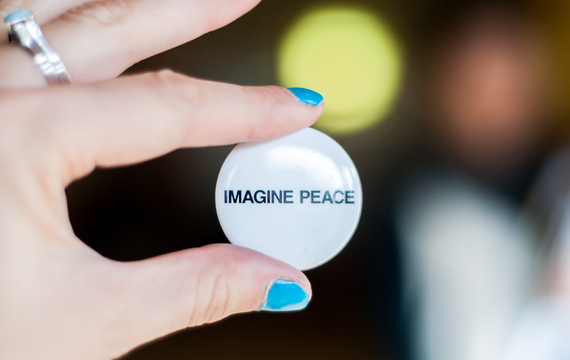 Photo by Anna Bruce
Oxford's "Women Who Live Their Dreams" film festival and conference was started by a group of young women to provide a platform for people to consider the significance and power of media as a tool for raising awareness about women's issues. It was started to emphasize digital media's power to educate people about the struggles of women, girls, and marginalized communities around the globe, and to take that to the next level -- to inspire action through reflexivity. Most of all, this new festival and conference comes from a belief in media's potential to push past entertainment-- to serve as an educational resource -- bridging communities and connecting people through heightened awareness.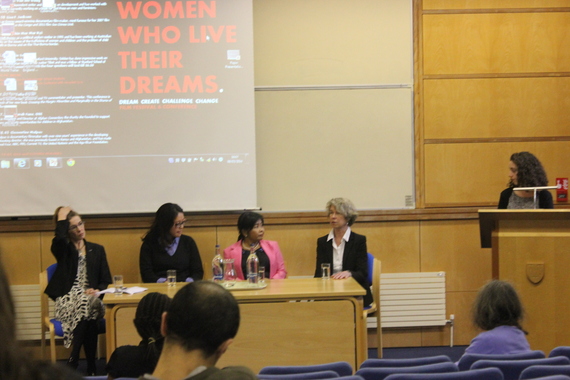 Photo by Chiara Mitchell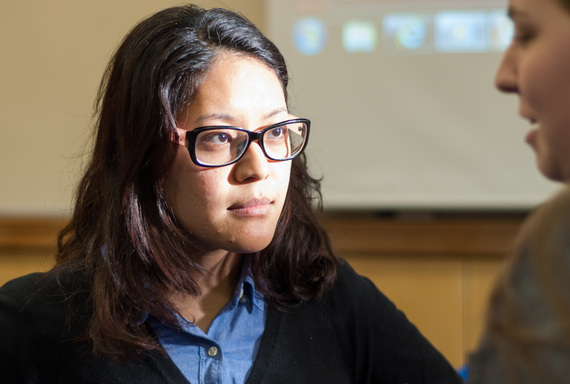 Photo by Anna Bruce
During the final event of the evening -- a post-conference panel at the Oxford Union featuring Dr. Sarah Fane, Lisa Jackson and Clem Malpas -- Dr. Sarah Fane shared the story of an Afghan girl who told her that she wished people would stop demonizing the burqa. "It's just a head scarf," she told Sarah, "It actually keeps the dust off. Sometimes it might make things a little more difficult, but it isn't the problem." Too often westerners conflate Afghan women with headscarves. We fail to see the whole picture, honoring the richness of what it means to be an Afghan woman. As Sarah spoke, I thought back to something Dr. Ma Khin Mar Mar Kyi had asked after her screening of Dreams of Dutiful Daughters. "What should I do with this film? How can I share it with the world and protect the women in it? People want to buy it. Universities want to buy it and show it to students, but I want to protect the women in it. These women decided to speak because they don't want other girls to have the same fate as them. They want future women to make better choices, to have better opportunities." Both Dr. Fane and Dr. Ma Khin Mar Mar Kyi point to a challenge: how to ensure that the stories around women and women's issues remain clear, honest and carefully presented -- that people refrain from taking those stories and exaggerating them for distinct political and cultural agendas? Women's stories, told honestly and authentically, have the power to inform, move, and inspire as they are- - to motivate a global community to work together to ensure that the diverse voices of the world's women are heard.
Before the end of the panel at the Union, a young man at the back of the room spoke up: "You know, I just came here to drop off my friends, but it was so engaging -- I had to stay." His words echo those of an elderly woman at the earlier conference who touched my arm after the tea break to say, "I'm a journalist, and this has been incredible. To hear these women tell their stories up front with so much passion has been moving and powerful."
Photo by Chiara Mitchell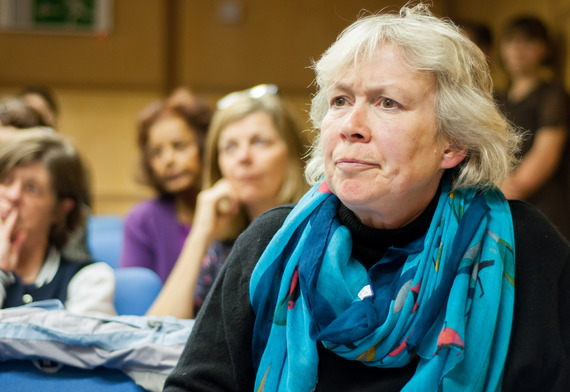 Photo by Anna Bruce
....
At Oxford University, we are spoiled when it comes to events and speakers. Every week, scores of extraordinary people come to speak on issues that deserve attention. Time and time again attendance disappoints. I think of my grandmothers -- both remarkable women who gave up their dreams of attending Oxford to join a cause that, although undeniably important, meant they never had the opportunity to sit in a lecture room listening to the luminaries that color our dream university. Looking back on my time here I wish that I had spent more time at speaker events and lectures -- learning from other peoples' stories. It is too easy to prioritize one's own work over the work of others. It is too easy to forget that, through collaboration and community, opportunities perpetuate and become all-encompassing -- connecting people and bettering the world through new understandings of what justice, unity, equality and success really mean. In the end, to live one's dream is to acknowledge two things: that dreams can be nightmares, but that a culture of sharing and impactful storytelling can transform even nightmares into tools for positive and comprehensive global change.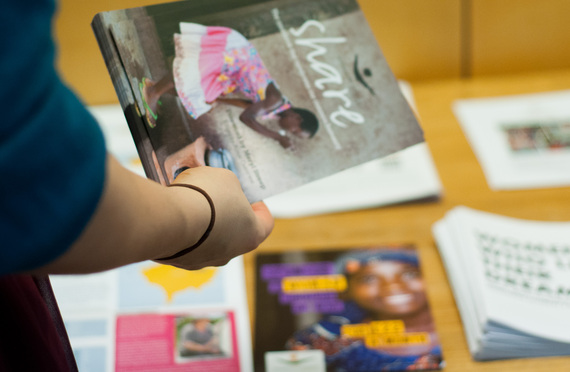 Photo by Anna Bruce