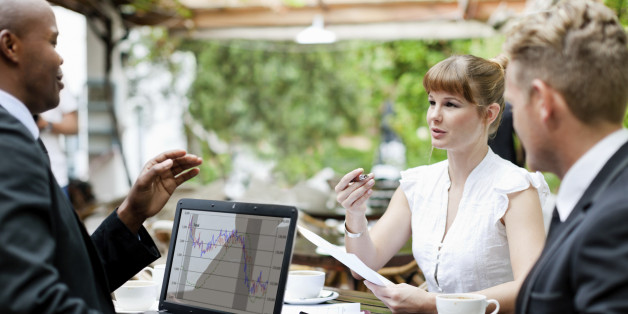 I was fortunate enough to be part of Emergenetics 24 Hours recently, a very cool event featuring 24 thought leaders and professionals around the world, focused 100% on the power of people to make organizations better. There were 24 presentations on everything from leadership to communication to creativity. Over and over again, I heard speakers say that people are capable of remarkable things, but you must allow them to be remarkable in their own way. This approach is especially true with Millennials, who strongly desire a way to navigate their own path of performance. Check out this stunning graph on the trending workplace dynamic. Millennials currently make up over 33% of the workplace and that number is growing rapidly.

(Graph credit: Virtuali, Inc.)
Because I am a young professional and proud Millennial, I found great resonance in one speaker in particular from the North American line up. Sean Graber, the CEO and Co-Founder of the innovative firm Virtuali, Inc., shared data indicating that the Millennial generation emphatically wants unique experiences and engagement in their work--two things that most are not necessarily finding in their current workplace. Sean provided a "wish list" that Millennials seek from their ideal job that includes things like: alignment with their company's mission, a career path that gives them the opportunity to work on interesting and varied projects, and international rotations and experiences.

For me, this list is spot on. I immediately made the connection to the surging trend of recent business school graduates opting out of traditional jobs like finance and accounting and opting in for high-tech firms, or smaller and more startup-like firms. High-tech firms and other creative organizations seem to understand the desires of Millennials, and as a result tend to place a higher emphasis on creating awesome places to work.
However, all hope is not lost for the more traditional jobs and firms on the quest to retain and engage talented young professionals. In fact, there are big opportunities to provide employees with enriching and valuable learning programs. In a study conducted by Virtuali, among the most desired programs by Millennials are coaching and mentoring, as you can see below.


By tailoring learning and development programs to fit the needs of the Millennial generation, organizations are likely to see dramatic increases in performance and engagement. That is a very good thing, because I believe Millennials have amazing capabilities and have the power to truly improve the world.
Here are a couple ideas on how to bring this new-age learning into your organization today:
Reverse Mentoring: We in the Millennial generation have a lot to learn...but we also have a lot to teach. Pair us up with older generations so we can benefit from each other.
Cognitively Diverse Coaching and Teamwork: Collaboration is huge for us (and for pretty much every company now). There are ways to team up that afford more excitement and greater potential for big results.
Finally, here are some great examples from the field. Programs like Go! Virtuali and Deloitte's D2i, create a fantastic way for companies to provide all of the things Millennials are desiring in their jobs--and more. Furthermore, these programs combine two things about which I am passionate: the importance of self-awareness and international experience. I look forward to how our generation will continually innovate in the learning, leadership and development spaces across all industries.