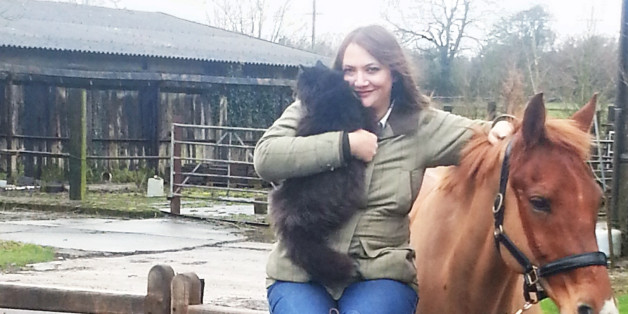 April 25th is the birthday of my third son. His name was Roger, because that was the name one of my other little boys, who loved Roger Rabbit, gave to him. He died before he was born, and I gave birth to him knowing that he was already gone. My partner and I held him in our arms and said goodbye for a while, and then they took him away and we didn't see him again.
We hadn't planned that pregnancy; we were hopped up on hormones and new love and an overly-optimistic belief in the diaphragm-plus-rhythm method. My partner was pretty young, just at the start of his career, and we hadn't been together long, so it was very scary for him. Still, we welcomed and loved our baby and got very, very excited about adding our own child to the little family we had with my boys.
Everything seemed fine. Then I got a terrible "flu" that I couldn't shake. My temperature was raging and I knew it was worse than a flu should be. I went to my general practitioner, but she dismissed me angrily, saying I ought to know what the flu was. She told me to take paracetamol and said my baby and I would be fine.
The flu-like symptoms cleared up and I went and had a routine blood test. The hospital called me up on a particularly happy and hopeful trip in the country with my partner and the kids and asked me to come in for a scan. I had no fears at that stage, but when I got to the hospital, the doctor looked at the monitor and told me, very kindly and gently, that our baby had died in the womb, that they would try to find out why, but often, it "just happens," that they would give me a pill to induce me and then, because I was already at five months and he was big, I would give birth to him in a couple of days.
I've always tried to be in control, especially in public places, but I howled and cried uncontrollably for a while. Then, my partner and I tried to get on with things. We told the boys, who had been so thrilled about the baby, and comforted them. We did the house painting we'd planned just for something to do. We watched endless episodes of "Spaced" to try to laugh and snap out of it. We did what we could.
I passed the ensuing days in a tuned-out state and went to the hospital feeling numb. My boys had been born by caesarean, so it was my first natural delivery. Because there was no need to protect the baby, they gave me morphine when the pain became great. It meant that when I was holding him, I was half-drugged and dreamy. But I still remember. The hospital staff at UCH, who could not have been kinder to us, encouraged us to take pictures with our baby, as apparently, it would help. I have to say that later -- strange as it may seem and as tragic as those pictures were -- it did.
Then began a strange time of waiting for results. It mattered in case it was something that would affect another pregnancy. They found nothing. I had to wait for my results in the baby wing, looking at pictures of happy babies, until the nurses found me crying and hustled me somewhere else. They thought I might like to see him again, and I had a desperate desire to do so, but then they came back and said that he had changed and it wouldn't be a good idea. They gave me tiny doll's clothes for his funeral and they arranged it for me. I went home feeling completely lost.
I then threw myself into planning his funeral. It seemed so silly in some ways, but it meant a huge amount to me. I invited my best, most beloved friends. I planned the music carefully. I still can't hear the Barber Adagio without feeling weepy. Somehow I wanted the funeral to take the pace of the christening that should have been, to commemorate Roger. He was cremated and after some time I collected his ashes, alone in my car, and brought him home.
We planted a cherry tree in the house we had in the country. I poured out his ashes in the roots. I wanted the tree to grow and to blossom every year. The tree would be a living manifestation of Roger. Over the next weeks, that tree became such a comfort to me. I tried to get on with normal life, but I'd find myself at a party in London and just be seized with the need to get away, to get to Roger's tree, to water it and make sure it was thriving.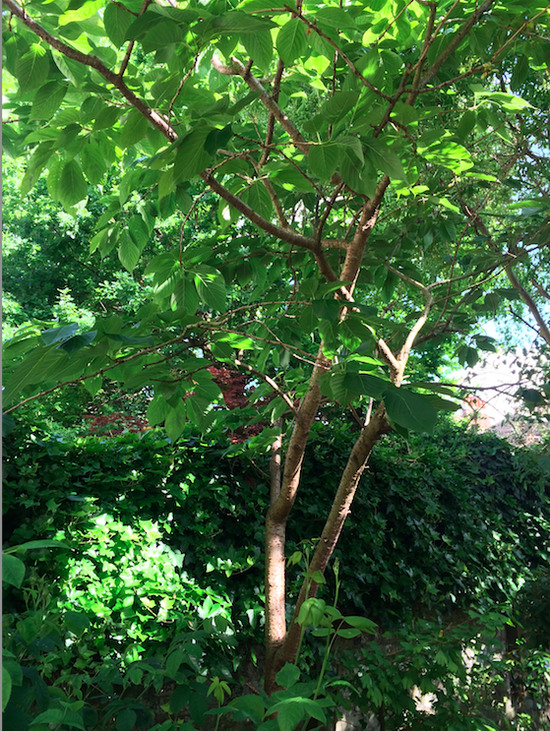 UCH had a church service for all those parents who had lost babies in the womb, like Roger, or who suffered a miscarriage. People read poems. I cried a lot. It helped.
Then, after a few weeks, I got worse. I stopped coping. I'd been trying to get back to being fun, jolly, to make myself attractive to my partner, to drive us all past it. It stopped working. First, I was assailed by fears: that my partner would leave me; that the baby had been the glue that stuck us together; that Roger's death was, in a thousand ways, all my fault; that I was a failure and unlovable. I could see that though we had been close before, my partner was drawing away into his own ways of coping with his friends, which didn't involve me. And, then, even worse, I was continually and unexpectedly hit by waves of pain, thinking, feeling, shouting inside my head, "where's my baby?" I had thought my divorce a few years prior had been painful, but I would cheerfully relive that pain a thousand times again to have my baby back. I had horrors. I had dark dreams. I had never experienced anything like it. I swung between managing to fool myself that I was all better and the plunging into the blackest, weeping despair.
My relationship did indeed break up, in the way of all self-fulfilling prophecies. The doctor gave me Prozac and it made me swell up like the Elephant Man and end up in A&E on a drip. I drank a bottle of tequila, despaired and called a help line. I called the Samaritans. They were amazing. But the darkness didn't go. I became very worried about myself. I was very, very alone with my little boys, trying to pretend for them that it was all OK in the day, then falling apart after every bedtime.
I was lucky. My sons were due for a summer holiday with their father and my mother took a couple of weeks with them too. I got myself a backpack and went off on a low-budget, grassroots group tour of Indochina. The first night I broke down crying in a Bangkok bar listening to Eric Clapton's "Tears from Heaven," about the loss of his son. A nice chap in the group said, OK, spend this evening telling me all about it, then try to put it all away for the rest of this trip. I did that. It got better.
I was then consumed with moving, traveling, seeing things and being with people. I fell into a highly unsuitable passing relationship with a funny surfer guy; swam for my life against a riptide and then nearly drowned in a diving accident; got pneumonia and spent days on a drip in a hospital in Phuket. It was all kind of crazy, in so many ways, but it was living again, and focused me on how much I wanted to survive.
When I got home, my partner was waiting for me. My boys were well and happy to see me. We were among the most fortunate. We had another baby, a beautiful daughter so incandescent in her wild and creative way that I can't believe I produced such a magical creature. Life went on and became, after a few more minor bumps, very happy indeed.
When we sold the house in the country, we dug up the tree and its roots and the earth around it and brought it to where we lived in London. We planted the tree in the garden and for a few years, I prayed for Roger there every year on his birthday. The children know it's his tree. But the sad, or perhaps the happy, healthy thing, is that now we forget. We forget his birthday. We forget that we lost him. Day to day, he's left us, and our focus is with the living. While sometimes I feel guilty about that, I think it's perhaps a sign that we are designed to heal, to forget, and get over even the worst pain. I know there are people who suffer much more than I have done, who lose children they have known and loved. I cannot imagine that pain. But I have felt a pain that I thought I couldn't survive and in my own -- perhaps rather odd -- way, found a way to do it.
Only after I felt able to talk to other women about my experience did I learn that sudden antenatal death syndrome is common. Since experiencing it, I've seen it discussed on "ER" and "Grey's Anatomy" and that helped me, too. I think we need to talk more openly about these things. To share our losses so we don't feel so alone and to share the ways we've dealt with it. It would have helped me, and my partner, if we hadn't felt so alone in our loss, and if we had been able to find, in others, a compass to guide us back to normal life. This common loss, this secret pain, is better when brought out of the darkness and into the air.
Need help? In the U.S., call 1-800-273-8255 for the National Suicide Prevention Lifeline.