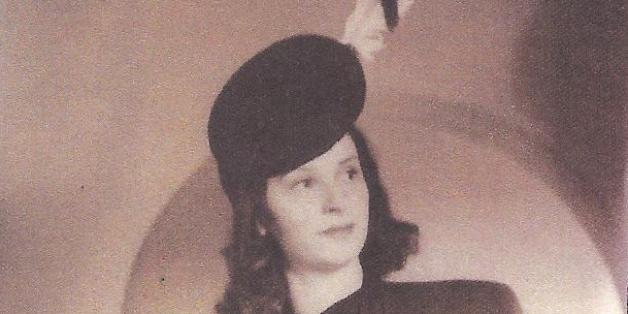 Although I've been writing and publishing for 50 years, I'm always thrilled when a new book is launched. THE RED SCARF, published recently, is the sequel to THE HAT.
And its sequel, THE NECKLACE, is in process on my computer, and should be finished soon. The three novels follow Kate Brady from the age of 18 to 80, and reflect my keen interest in the lives of women.
I'm often asked about why I continue to write, especially now that I am in my nineties. Writers will understand my response: because I can't not do it.
I've always heard that you should write what you know. Somehow, my personal experience is woven in with the fiction in some mysterious way. In fact, I even wrote a memoir a few years ago.
Here's a little more about being "the good wife".
"Don't be somebody's wife," my mother said. "Look at Mary Ann Baxter, already set up in a grand apartment on Park Avenue in Manhattan." Mary Ann had been a model with me at Halle's before leaving for New York and sexual success. "Be an adventuress," she told me. "Use them before they use you."

So, of course I got married just as soon as I turned 19. I was afraid if I didn't get away, I would stay with her forever, my mother's handmaiden, mesmerized by her will, her torrents of words. We would become one of those pathetic mother-daughter duets, both of us growing old in a dim, sour-smelling apartment, eating lunch in tea rooms, driving to national parks for vacations like two old maids, while I withered away helplessly in her grip. The good jobs and the men were a thing of the past for my mother. I was all she had and she clung to me with the desperation and determination of a woman drowning in her own destiny. As if I could rescue her.

I had enough trouble trying to rescue myself. Uneducated, achingly young, trained only for sexual adventure, I had maybe 50 dollars and no skills except the modeling I didn't like. To escape, I figured I needed a weight to counterbalance my mother's insatiable needs. I needed the institution of marriage.
I met Nate when I was 17, out of school and modeling downtown. He drove up on our first date, handsome in gray slacks and a blue sweater, the son of a well-known and prosperous businessman, a catch. He was 24, living with his parents and working in his father's business. Already balding, he had a broad face, heavy brows and thin lips -- I thought he looked like Lawrence Olivier. He drove a thrilling red convertible and took me to dances at the Mentor On The Lake Pavilion, to the Hotel Statler for dinners, to parties, to the movies. I loved riding at his side with the top down and my hair blowing; I loved his swagger; I loved when we parked at Shaker Lakes and necked. I loved my erotic awakening. Nate was Prince Charming in a red convertible come to save me.

His hobby was photography. One day, after we had been dating for a few months, we went to his basement darkroom so I could watch him print some pictures he had taken of me. He had posed me outdoors among a cluster of the white birch trees he liked, and on the beach sitting in the surf with the waves lapping up over me. We stood watching his enlarged 8 by 10 idea of me float up in the printing solution, a nice Jewish girl who had the good manners not to look Jewish. Nate's mother wore tight clothes in shiny fabrics and jangling jewelry, but he wanted me to wear Peter Pan collars, tweed suits and sweater sets like the gentile women who lived on Chesterland estates and kept horses. After we were married, he bought me a ski jacket for one of my birthdays (I didn't know how to ski) and a sewing machine for another. I didn't know how to sew, either.

"Nate, is that you?" his mother called from upstairs.

He kept on moving the pictures around in the developer with a clothespin as if he hadn't heard her.

"Nate?" she called again. "Are you down there?"

Still, he didn't answer. "You're mother's calling you," I finally said, surprised at the way he ignored her.

"I'm busy!' He yelled.

"Nate, honey--"

"Stop calling me! I told you I'm busy!"

"But I--"

"Ma, shut up! I'm working!"

I couldn't believe my ears. I had never heard anyone speak to their mother like that. It appalled me. It excited me. I stared at him in the amber safe-light. He looked undaunted, bold. Here was a man who could save me from my mother. I fell madly in love on the spot.

And later, when I met his family, I was irrevocably hooked. Especially by his mother. Becky was one of those cooking, hovering, self-sacrificing Jewish mothers I had always coveted. Although I observed that Nate's father, Morris, treated her with the same contempt as Nate did, it didn't occur to me to worry that Morris was a dangerous role model for my future husband. I was getting a real family. I loved their large, comfortable house. The Sabbath dinners. The warm tumult of aunts and uncles and cousins in back yard picnics. Yom Kippur and Passover dinners with ritual foods on immaculate linen. And the food, the food -- matzo ball soup, chopped liver, gefilte fish, brisket in brown gravy, potato latkes, noodle kugel. The food filled my soul and lifted my heart in hope and determination. I would escape into Jewish wifehood.

When I told my mother that Nate and I were talking about marriage, her unhappiness and eager misery at my coming abandonment oozed from her mist eyes. "You'll never fit in with those people!" She ranted scornfully, with her feelings of superiority over my wealthy future in-laws and their Jewish accents. Listening to her, you'd think she'd been merely disguised as a poor orphan in order to mingle with her subjects. Nate called her The Duchess behind her back. It made me mad. It made me proud.

The next day, she was at it again. "My God, you're 18 years old! You don't know what you're doing! You're throwing away your life!" But she couldn't stop me. Whether she was right or wrong in her dire pronouncements was irrelevant to me, immaterial, beside the point. My brother had left, my friends were in school, my feet hurt from boring workdays of hot lights and runways, my mother was driving me crazy.

And I was finally getting into the Dick-And-Jane book. Since second grade, I had coveted that smiling family on those pages; now, I would be the happy wife standing in the doorway of the neat little house, my child running to meet the red-cheeked dad walking home with his newspaper and pipe, followed by Spot, the dog, wagging his tail. I was going to live happily ever after.