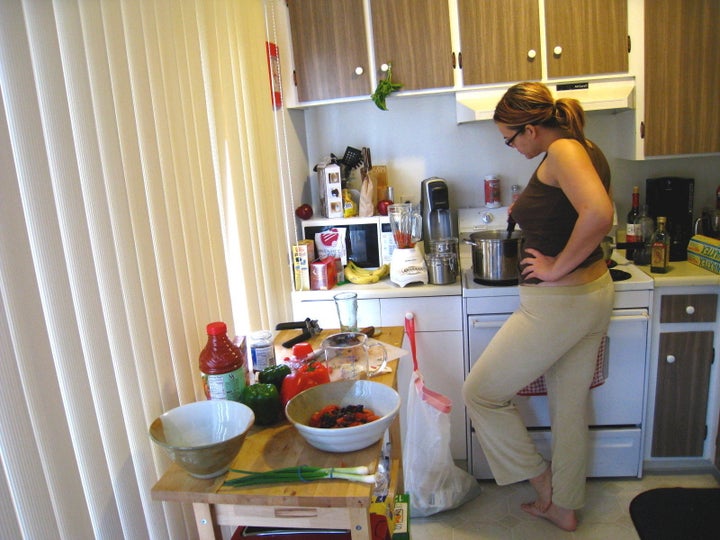 Thanksgiving has always been one of my favorite holidays, but I rarely gave the real meaning of the holiday -- gratitude -- any real thought. All of that changed after my father died 16 years ago. Life took on new meaning and I was aware of its fragility. Family took on a different, enhanced meaning and I wanted to make the most of it.
After my father's transition, my brother Mark offered to host our Thanksgiving celebration at his home in Vermont. We invited close family, cousins, ex-spouses, and friends to the celebration, and everyone contributed their unique talents -- from cooking, to running errands, to decorating the table with festive attire.
Though my family knows all about my expertise in global rituals, I didn't know if they would be willing to get into the spirit of doing one together, but I decided to give it a shot anyway. I was yearning to create the sacred space that allows us to share from our hearts and connect meaningfully with one another as a family. I also wanted to make it a simple and meaningful ritual, so I asked each person to light a candle and share what they were grateful for. Even my 3-year-old niece shared that she was grateful for ice cream. I also lit a special candle to honor those who were no longer with us, except in spirit. This simple ceremony created a new intimacy and sense of connection among our family, and we have continued performing it together each Thanksgiving to this day. As we maintain this tradition, we strengthen the threads that bind us to our past and lead us into the future.
In our modern technocentric society, we're unfortunately more likely to get stressed out and frustrated with our family members during the holidays than we are to connect deeply with them, show our appreciation and express our gratitude. Relationships have become more complicated and strained because we are all so busy and spend less time than we'd like with our family and friends. The period between Thanksgiving and New Year's has also become less about meaning and more about material concerns -- getting presents, wearing new outfits or cooking a perfect Martha Stewart dinner.
Acknowledging this, I wanted to provide you with not only a simple ritual you can do with your family, but also some simple and practical tools to prevent the inevitable holiday stress that falls upon us.
Tips to Prevent Holiday Stress
PHOTO GALLERY
How To Eliminate Holiday Stress
I wish you all a wonderful Thanksgiving celebration for those of you who partake of this holiday. As Marcel Proust said, "Let us be grateful to people who make us happy: They are the charming gardeners who make our souls blossom."