Austin has the reputation of being not your typical Texas town -- it's more liberal and more secular than the rest of this Bible Belt state. Perceptions notwithstanding, there's plenty of religion going on in Austin. You can see it from the street.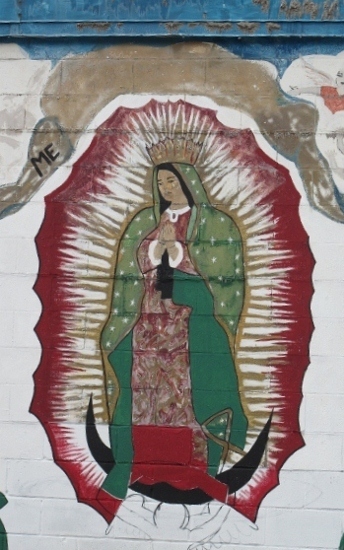 Virgin of Guadalupe at Kleen Wash laundromat. Photo by BF Newhall
Catholics, Hindus, Buddhists, Mormons, Evangelicals -- Austin has them all. Here's what I spotted with my trusty point and shoot, sometimes without having to even get out of the car.
There are more pictures of soulful Austin at BarbaraFalconerNewhall.com. Other stories and photos I brought home from my visit to Austin are "The Ghost of 300 Million Drought-Killed Trees Hovers Over a Lake in Texas." Also, "Quirky, Loveable, Austin, Texas."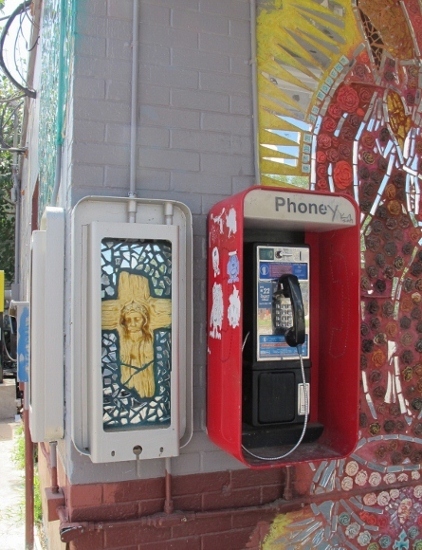 Jesus outside a check cashing establishment, East Austin. Photos by BF Newhall
PHOTO GALLERY
Austin -- A City With Its Soul on Its Sleeve