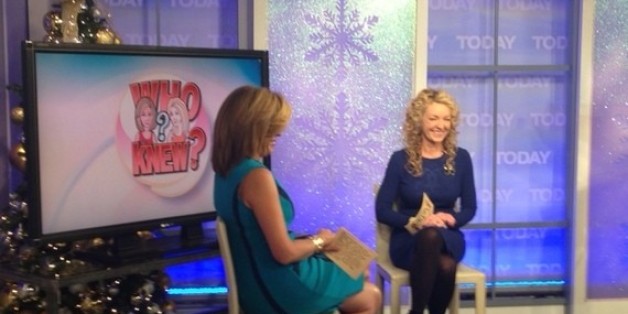 Do you know what the average age of retirement is in America? Or, which celebrities are turning 65 next year? Well, let's see if you know more about retirement than a recent Today Show audience.
I was invited to be on Today with Kathie Lee & Hoda, helping out with their weekly segment, "Who Knew?" I guess they assumed I'd know a lot about the topic -- retirement -- given that I write a weekly column and host a web series for AARP.
Even so, the trivia questions were pretty tricky! But, maybe you know more about retirement than the Today Show audience, so check out the segment (below) and see if you can come up with the answers to questions like:
Of these four celebrities, which one is not turning 65 next year?
Jack Nicholson plays a character who is facing retirement in which film?
What's the current average age of retirement in America?
Which of these musical acts has never signaled an intention to retire with a "Farewell Tour"?
...and more!
Watch the segment to get to the questions (and answers!):
Visit NBCNews.com for breaking news, world news, and news about the economy
And remember this: We can't control getting older . . . but . . . we can control how we do it!
Questions? I want to hear from you! For more tips on living your best life after 50 (or 60, or 70...) check out The Best of Everything After 50: The Experts' Guide to Style, Sex, Health, Money and More and www.bestofeverythingafter50.com. Keep me posted on how you're doing by subscribing to me on Facebook and "tweeting" me on Twitter at @BGrufferman. Check out the full video series - The Best of Everything After 50 - on the AARP YouTube Channel.
Earlier on Huff/Post50:
PHOTO GALLERY
Celeb Couples Aging Gracefully Together