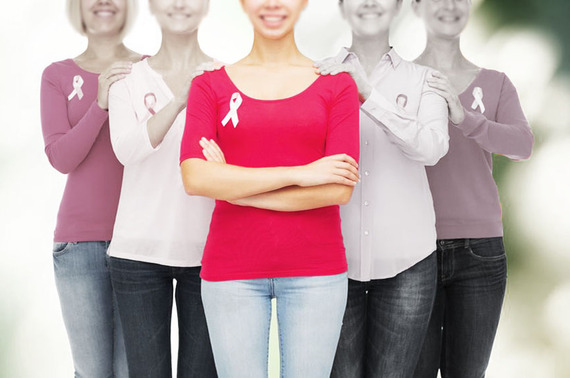 When you are diagnosed with breast cancer, you feel so alone and frightened. You have no idea what to do, what to think or what to say. You know that you have a tough journey ahead of you and can't begin to imagine what all this will include. You know that your life is being changed forever without having the slightest idea of what is involved in the picture let alone what it will mean to your life on a daily basis. But the one thing that you may not immediately understand is that no matter your situation or personal journey, you are not alone.
Your primary care physician is just the first of a whole team of medical professionals who will be there to help you and guide you along the road to whatever screenings, surgeries and treatments that you will need. Based upon their experiences in treating breast cancers, they are familiar with just about anything that might come your way. But if you find that you are not comfortable with any of those doctors to whom you have been introduced, know that you can always turn to your primary care physician for another referral for any reason that you might have. Your doctor understands that with which you are dealing and will help you to handle each step along the way.
With the medical aspects in the hands of trained professionals, it then becomes important to deal with all of the other aspects of your daily life. Perhaps you have someone that you know that has also had breast cancer who can provide you with some assistance and direction. If such is not the case, your medical team might be able to direct you to a support group that is associated with your local hospital or other medical agency in your area. There may be help available through your local church group or the HR team where you work. And, of course, your other family members and friends and associates and co-workers will most likely be willing to jump in and help out in any way possible.
And when you can't find the answers anywhere else, you can turn to the Internet. I don't think that there is a question that can't be answered here and the social media networks of those who have also dealt with breast cancer provide so many answers and help and support and direction if you don't know where to turn. There are agencies and non-profit groups who are available at your fingertips to let you know how and where to receive whatever it is that you need. There are individuals who are more than glad to provide you with information that worked for them when they faced the same situation in which you find yourself.
The most important need that you will have outside of your breast cancer medical treatment will be the team that you assemble to deal with the rest of your life. Most of us who have already dealt with breast cancer know that there are so many wonderful people who are willing to reach out to help. No matter your circumstances or whether you are on your own or a part of a huge family, the most important thing to know is that if you reach out for help, you will find that it is available in places that you may never have imagined. You are not alone on this journey and if you are willing to ask for and receive assistance, it is available to you. And you will also find that those who are willing to help and stay by your side while you deal with this journey are those who will always remain the best people in your life forever.