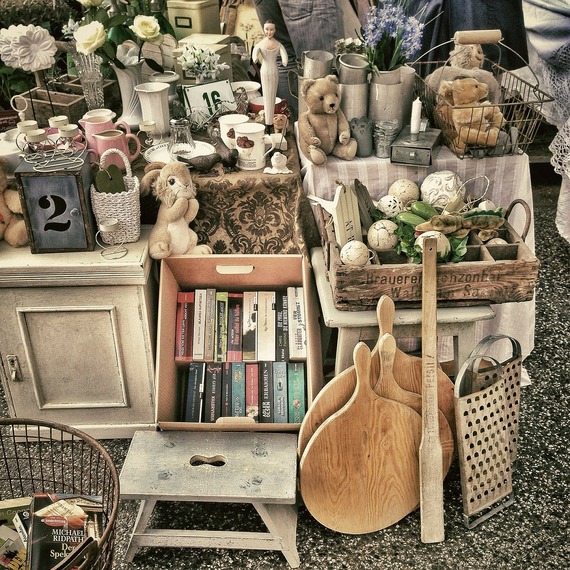 Local flea markets are probably one of the best things that city has to offer. They reflect the city's temper, atmosphere and vibe. Let's take a short trip around 10 best local flea markets in Europe. We hope that this list will inspire you to search for your own and maybe even more unique places. The world is open!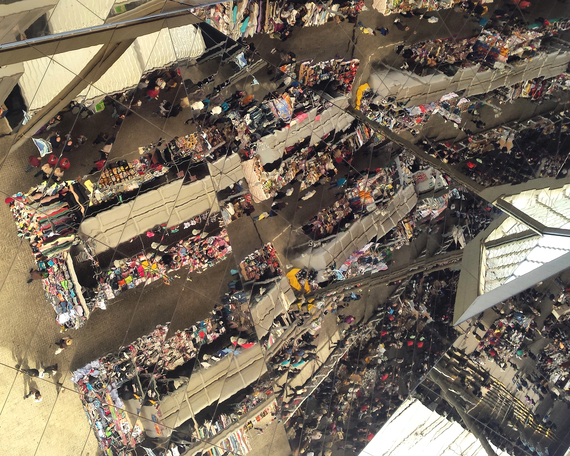 Image by Gintarė Kozakaitė
Encants de Barcelona is one of those idiosyncratic places that all devoted shopping fans have already heard about. You still haven't? Don't worry, that's why we are here for! Encants de Barcelona dates back to the 14th century and is considered as one of the oldest and well-know markets in Europe. Our local Gerard says that "it is a really great and different experience of the city if you want to be more close to the locals and history." Here you can find basically everything and we are not even joking. Books, posters, old-school jewellery, furniture, paintings, clothes, shoes, electronics, adult videos... Shall we continue? The market is huge! Thus, if you are visiting Barcelona, we definitely recommend you to visit Encants de Barcelona, just keep in mind that you should come as early as possible (the market opens at 9 a.m.) if you want to grab the best catch!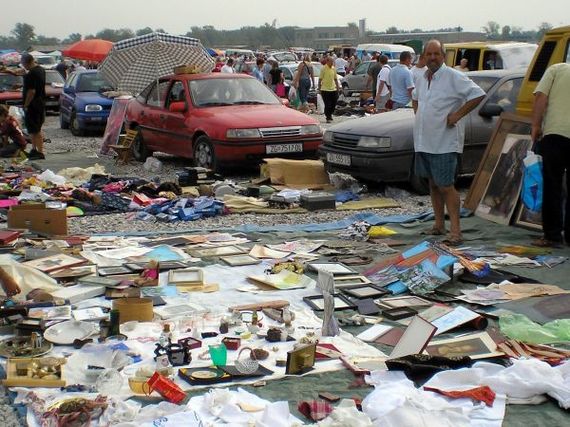 Image by Krunoslav Koprivnjak
Let's head to the capital of Croatia - Zagreb - and its hectic Hrelić flea market! The market is huge and really versatile, so in order to make it more convenient to visitors, it was divided into three different spaces: a used cars fair, clothing as well as tools and... the rest of the stuff. In a very beginning, Hrelić market was only selling used cars (nowadays it is the largest car fair in Croatia), but later it was expanded to a large flea market of everything! The second space includes lots-lots-lots of stalls with replica clothing as well as tools such as axes or spades. The third space - the rest of the stuff - is probably the most exciting. According to our spotter Krunoslav, "Name 10 things that pop up to your mind. They've got it. <...> Half of the goods are used but useable, a quarter is new, and the rest is just garbage." Well, that's a really comprehensive characterization...We have nothing more to add!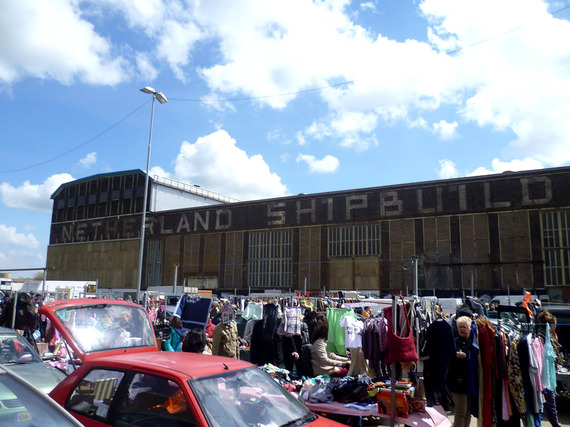 Image by Bart van Poll
In the North of Amsterdam you can find IJhallen market - the market which mainly sells clothes. Or, to be more clear, piles of them! For the entrance you will have to pay a symbolic fee - 4.50 euros - and you will be able to spend as many time as you want. And forget your shyness - here you MUST to bargain for your best catch! Or you will probably forget it as soon as you will see a perfectly cute garment. A personal and absolutely useful tip from our local Gisela: try to get in before opening hours by paying a higher entrance fee. You can be that lucky one who enters the market first and catches the best pieces!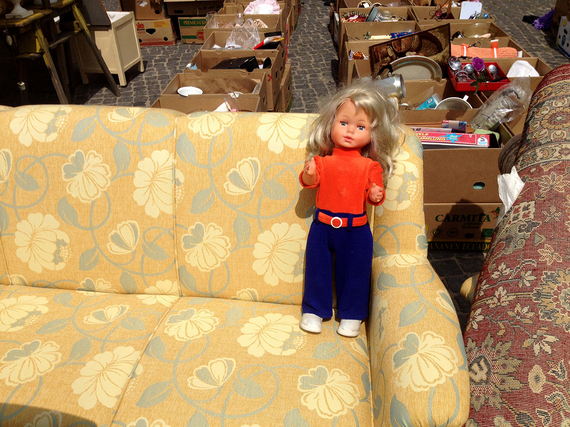 Image by Robby Block
Visiting Berlin and don't have time to wait until Sunday's flea market? There is a perfect way out - Leopoldplatz flea market that takes place a day earlier (on Saturday) than most of the city's markets. Leopoldplatz is one of the lesser-known spots, but it is still super popular amongst locals. Our spotter Robby mentioned that "Maybe it's too grimy for the pioneers; too gritty for the gentrifiers." But that's a flea market! So, roll up you shirt sleeves - it's time to search for old-school treasures. By the way, don't get up too early, the market opens at 10 a.m.!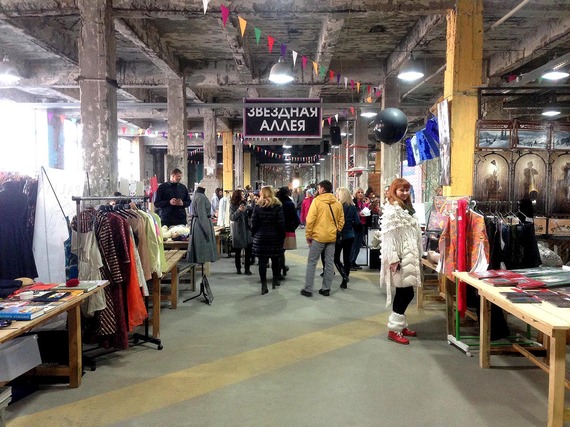 Image by Anna Popovych
Welcome to hipsters' flea market - Kurazh Bazar. And you can be the part of it. To be more precise, if you have something to sell (doesn't matter if it's pair of socks or an old TV), you just simply rent a spot on the market. And this is it, now you are one of the locals! Sell, purchase, exchange, communicate, grab some snacks from local eateries... Just enjoy an exceptional time in Kiev's Kurazh Bazar! By the way, the founder of this flea market is The New Old Market which tries to expand and popularize second-hand fairs. Both Kurazh Bazar and The New Old Market contribute to charity - each time they choose a different fund which gets all the donated money.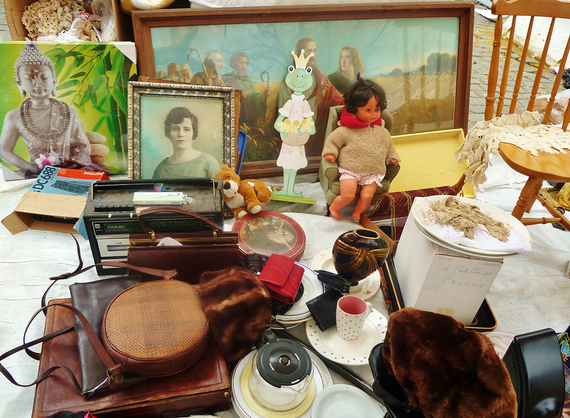 Image by Davy Verbeke
We are pretty sure that this spot will catch your attention. It's flea market in Brussels, called Marolles. Marolles is a historical district where aforesaid market takes place every day of the week, starting at 6 a.m. In locals' opinion, the best days to visit the market are Thursday and Friday, but the most unique and rare antiques can be found only on Saturday and Sunday. But we are sure that no matter when you will decide to explore Marolles flea market, you will feel its exceptional atmosphere. Everytime. Locals love this place! Our spotter Davy is not an exception - after purchasing some old pieces, he always stops to buy some cooked snails that are sold at a little stand nearby the market or to restaurant called La Clef d'Or.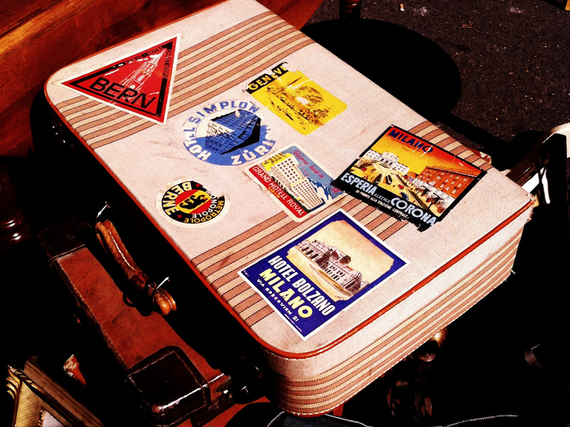 Image by Daniela D'Avanzo
Want to get lost in a flea market? Yes, that's proably what happens if you will go to Porta Portese - the biggest flea market in Rome. It's enormous. Thus, Porta Portese definitely should be on your "must-visit" list. It's a hectic place with lots of vintage stuff - clothes, furniture, posters, books... Most of things are unique, so our local Daniela gives you an honest advice: if you see something you like, just grab it, it's a great possibility that you won't find it anywhere else! And believe us, being a huge fan of Porta Portesa, she definitely knows what she is talking about... The market opens at 6 a.m., so be ready to wake up early, because the earlier you will get there - the more choices you will have!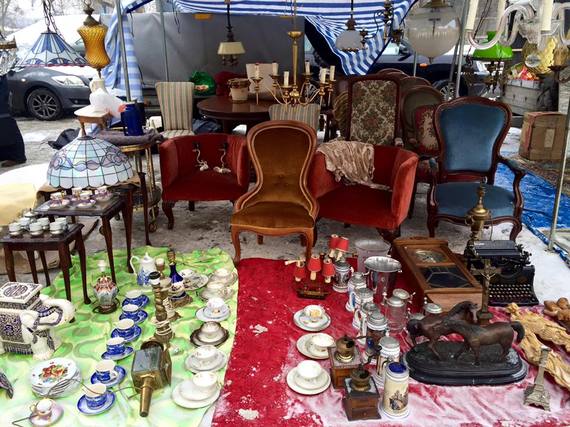 Image by FB Giełda Staroci na warszawskim Kole
You visit it once and suddenly you become its frequent guest. We are talking about Bazar na Kole (Warsaw). It's an antique market which even takes place even when it's... -30 degrees Celsius. Sounds insane! Here you can purchase everything from kitschy porcelain to traditional Polish bedspread (it's a MUST-HAVE if you are visiting Poland). All the stuff is really inexpensive, so you will probably leave the market with a few what-did-I-just-bought gadgets.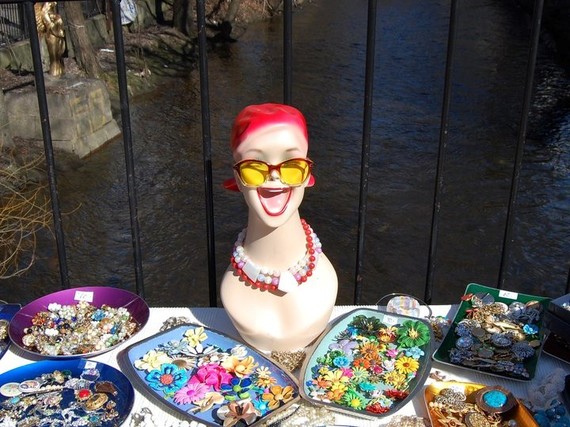 Image by Elin Reitehaug
Do you need pure inspiration for your creativity? Let's head to Sunday Market at Blå. Here you can find not only vintage clothing, shoes or accessories. The market is really popular amongst local designers and crafters who try to sell their goods, such as bags, wallets, jewellery or clothes. The selection is wide open! Our local Elin mentioned that the size of this market varies and it won't take a lot of your time. She also suggest to check Sunday Market at Blå Facebook page, in order to get a clear vision what to expect when you will get there!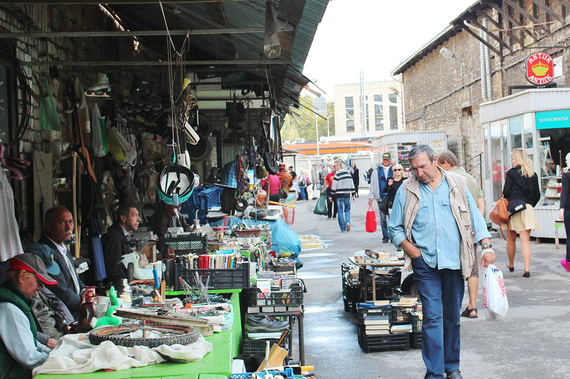 Image by Nikolai Ostashov
Want to buy some old stuff and see a different face of the city? Then Station Market of Tallinn is a right choice. Our local Nikolai says that "If you just want to see Tallinn as it is, then this market, with its somehow different target group, is a fresh contrast to the pimped up old town." Nikolai's attitude makes sense: the market is a huge contrast to the city centre. It sells everything from Soviet military memorabilia, dishes, clothes and knitted socks. Thus, when you come to Station Market, it seems that you take a step back to the past. For some reason tourists hardly go here, but it's totally worth going for an authentic experience!
What's your favorite flea / garbage market in Europe?