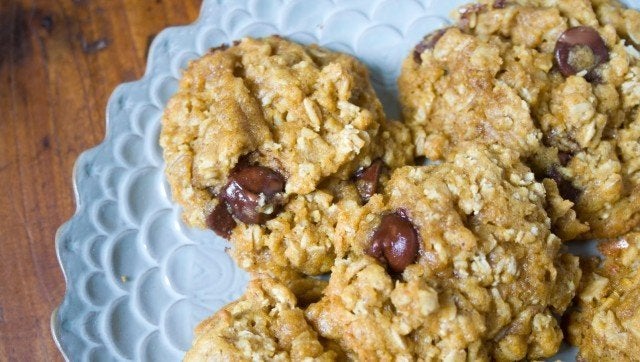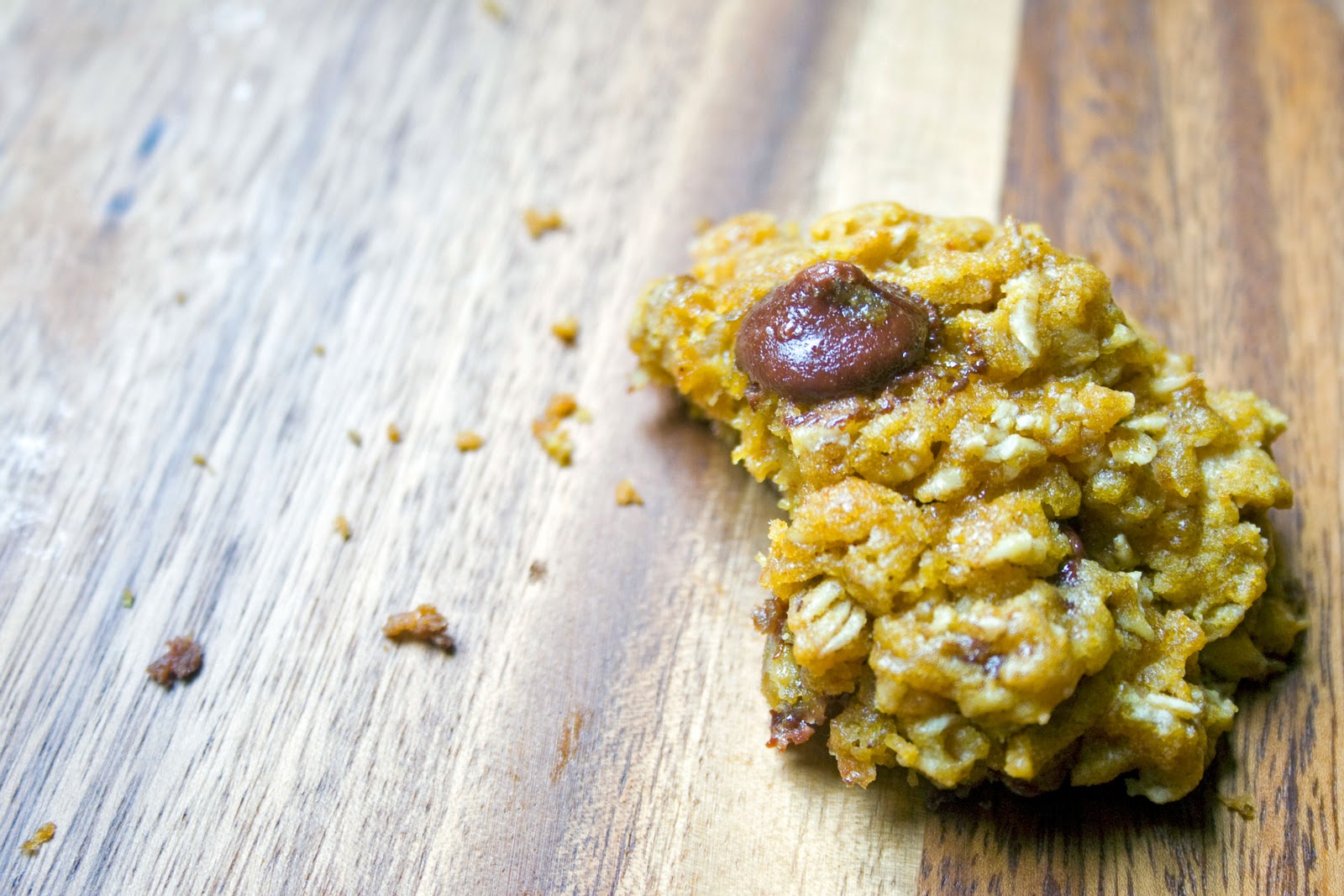 I admit, I've gone a little overboard on the pumpkin flavored desserts lately. I made these Pumpkin Chocolate Chip Cookies, after making the Pumpkin Cake Trifles and then also a Pumpkin Apple Streusel Cake and all while drinking more than a few Pumpkin Spiced Lattes. I guess I was a little too enthusiastic about fall. I've almost reached my limit of pumpkin-ness and I've yet to have a batch of my mom's delicious pumpkin bread this year. In due time.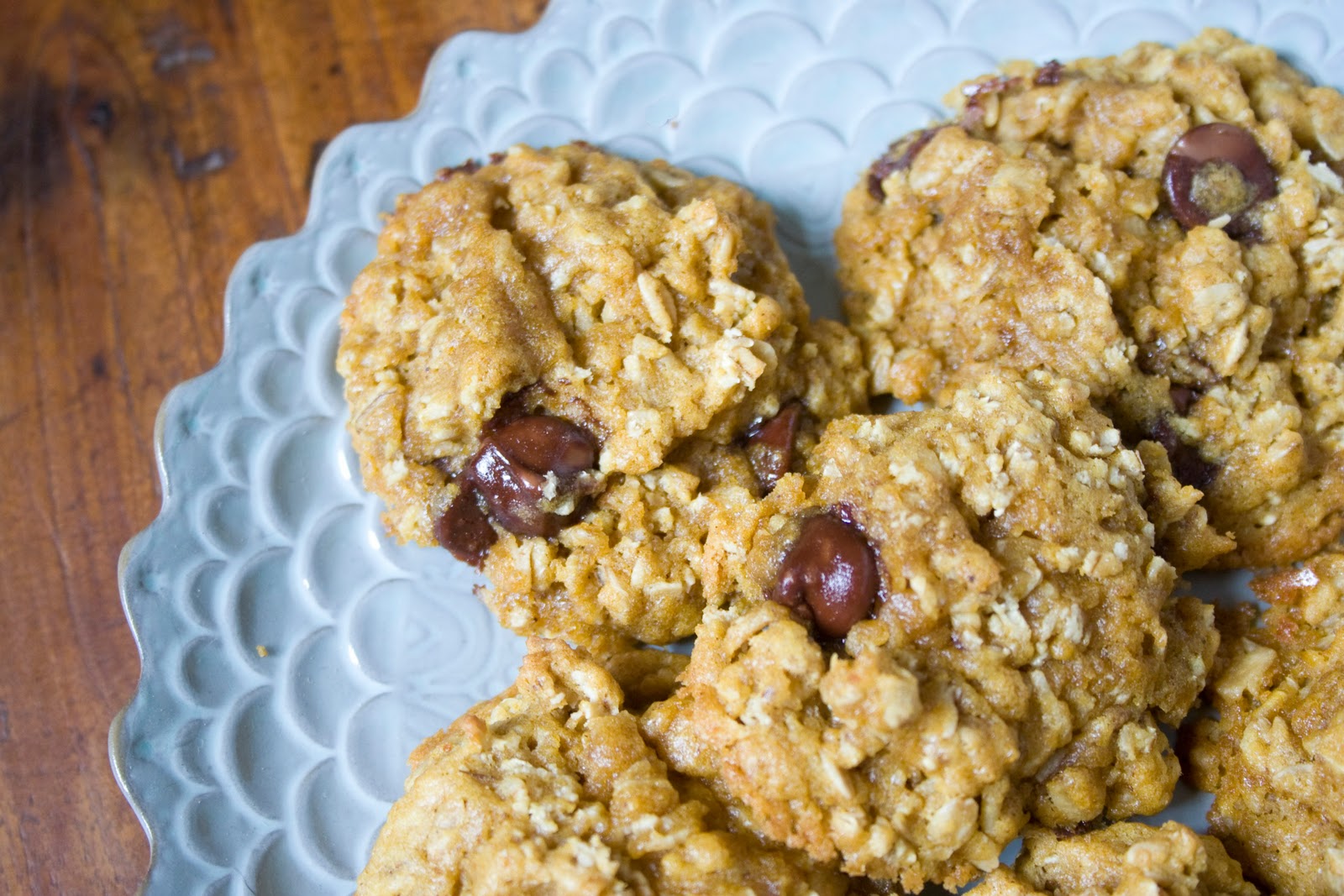 Yield: makes about 40 cookies
Ingredients
2 cups all purpose flour
2 1/3 cups old fashioned oats
1 teaspoon baking soda
1/2 teaspoon baking powder
1/2 teaspoon salt
2 teaspoons cinnamon
1/2 tsp pumpkin pie spice (or 1/4 tsp cloves and 1/4 tsp nutmeg)
1 cup (2 sticks) unsalted butter - softened
3/4 cup dark brown sugar
3/4 cup granulated sugar
2 tablespoons honey or maple syrup
1 cup pumpkin puree
1 large egg
1 1/2 teaspoon vanilla extract
2 cups chocolate chips
Instructions
Preheat oven to 350 degrees. Grease baking sheets or line with silpat or parchment paper. Combine flour, oats, baking soda, baking powder, cinnamon, pumpkin pie spice and salt in a bowl.
Cream butter, honey and sugars in large mixer bowl until light and fluffy (about 3 minutes). Add pumpkin, egg and vanilla, then mix well. Add dry ingredients and mix until just combined. Do not over mix. Stir in chocolate chips. Chill dough for 30 minutes.
Form dough into golf ball sized scoops then bake for 14-16 minutes, depending on the size of cookie. Let cook on a wire rack.