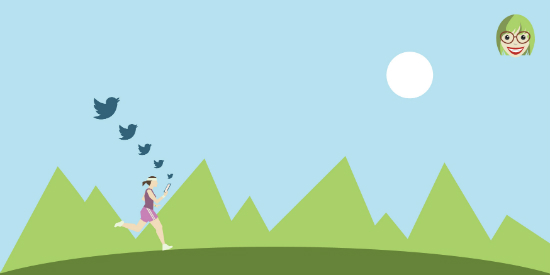 The arrival of the Olympics has got me thinking about life at the limits.
When we push ourselves in our daily lives it is important to know we have support around us. I wouldn't have been able to achieve anything were it not for the support of my husband, friends and family.
But what happens when pushing yourself takes you out of the realms of comfort and away from your support network? How does one keep going?
For athletes, huge sacrifices must be made in pursuit of perfection -- sacrifices that often mean they are forced to fly solo. Cold mornings training alone; weeks spent away from home; very little contact from family and supporters alike.
It can be an incredibly lonely experience.
Thankfully technology is slowly making things easier, allowing those who push themselves to the limits to continue feeling supported no matter where they are in the world or what they're doing.
Rachael Burford is a Rugby player who plays for Richmond and England. At only 25 she has already had an incredible career, traveling the world and representing her country over 40 times. But despite all her success, she still admits that spending so much time away can be difficult. For her, having the technology to connect with home is a lifesaver during her grueling touring schedule.
"The amount of times we are away, it makes a big difference knowing that you've got that support there, being able to use the technology you have to contact people in the outside world. Sometimes we're away for five weeks at a time; it's important for us to be able to touch base back home, it makes a huge difference," she said.
Maintaining a connection with family, friends and followers makes it much easier for Rachael to concentrate on doing her job: pushing herself to her limits on the Rugby pitch.
For Felicity Aston that connection is arguably even more important. Felicity is a writer, speaker and adventurer who has undertaken several dangerous expeditions, often finding herself completely isolated in some of the remotest parts of the world for months at a time.
But since undertaking her first trip to Antarctica in 2000, Felicity has noticed a gradual change in the life of an adventurer. Now, she says, she's not so isolated.
"In past experiences an expedition was something you went away and did for a few months and then came back and told your story, but now our team position every day is beamed back to a website where people at home can see. Instead of this being a remote experience, people are there with us every step of the way," she said.
Felicity is a big believer in using technology during her trips -- she has even had the thrill of being one of only a handful of people to check in at the South Pole on Foursquare. On her most recent expedition -- where she became the first woman in the world to ski across Antarctica alone -- she was completely solo, battling terrifying winds, freezing cold and treacherous conditions. Thanks to a satellite phone she was able to keep calm by staying in touch with her twitter following back home.
"I'd tweet about anything -- including frozen knickers and pooing in a bag. It was driven by a need to tell people what was happening, because I was struck really hard by the sense of loneliness and found it very difficult mentally to be out there in such a place by myself for so long," she said. Clearly Felicity's honesty struck a chord -- only two weeks into her expedition she discovered that her following had rocketed from 400 to over 9,000.
Having such a huge following take interest in her exploits spurred her on and helped her get through the tougher moments of the trip.
"In the times when I was really scared, being able to tweet was a real comfort -- knowing there were people out there reading and caring about what was happening to me in my little tent at the bottom of the planet made a big difference," she said.
It's a heart-warming thought that even in the remotest parts of the world, we now have the ability to connect with thousands of people.
We are pushed on to do remarkable things by the people around us, but when we are forced to leave those people behind we have to adapt. Technology lets us maintain the sort of support networks that spur women like Felicity and Rachael to keep doing amazing things, no matter where they are in the world.
Rachael Burford -- @RachaelBurf12 and Felicity Aston -- @felicity_aston are part of The Remarkable Women Program, connected by Nokia #RWbyNokia
@belindaparmar is the CEO of Lady Geek and Lady Geek TV