A friend recently asked me if I wanted to join him for some shuffleboard in Brooklyn. I thought he was making a joke.
The next week I heard two more people mention shuffleboard in Brooklyn. This time they specified the Gowanus neighborhood.
The following week I heard more people discuss shuffleboard in Gowanus. This time they used words like hip, retro, cool, and trendy. I decided to figure out what people were talking about and I discovered Royal Palms.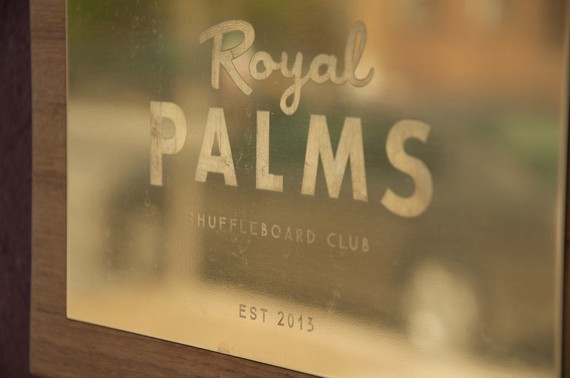 © Ben Arnon 2014
60's retro-style, Miami-themed shuffleboard in Gowanus is the most random thing I have heard in a long time. Gowanus is a neighborhood that borders the Gowanus Canal, which is widely recognized as one of the most polluted bodies of water in the United States. Some even say most polluted on the entire planet. In fact, the canal was listed as a Superfund cleanup site in 2010 by the U.S. Environmental Protection Agency (EPA). Popular Science reports that the canal is currently teeming with everything from carcinogens to PCBs, liquid coal tar, sewage, fecal matter, arsenic, and just about any other disgusting thing you can think of.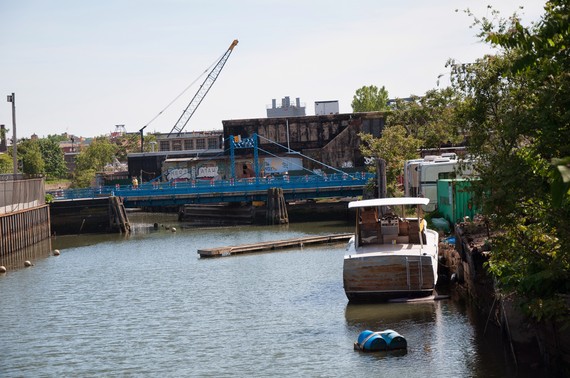 © Ben Arnon 2014
Gowanus was once a hotbed for industry. By World War I, the Gowanus Canal had become the nation's busiest canal, connecting Upper New York Bay with the massively industrial interior of Brooklyn.
The neighborhood is currently in the process of evolving into something new. What exactly is still to be determined, but it is gaining national attention for the possibilities that could unfold. Gowanus is heralded as a neighborhood that has the potential to lead the nation in terms of sustainable growth and development. There are also hopes that the neighborhood will emerge from a period of gentrification as a neighborhood that still offers true affordability, unlike neighborhoods such as Dumbo in Brooklyn.
I decided to explore Royal Palms further to learn their story. What made the owners decide to bring shuffleboard to New York City? And specifically to Gowanus?
I sat down with co-founders Jonathan Schnapp and Ashley Albert at Royal Palms. Ashley and Jonathan have been friends for several years and share a passion for shuffleboard. I appreciated the titles on their business cards. Jonathan's card reads "Moonshooter" while Ashley's states "The Girl You Were Just Talking To."
I was immediately surprised by how much passion they both exuded for the game of shuffleboard. I had assumed that shuffleboard was merely a unique hook for an otherwise conventional bar or nightclub. I was wrong.
These folks are serious shuffleboard aficionados. In fact, both founders are internationally-ranked shuffleboard players. And one of their dreams is to host the International Shuffleboard Association (ISA) World Championship. They describe Royal Palms as a shuffleboard club with a bar.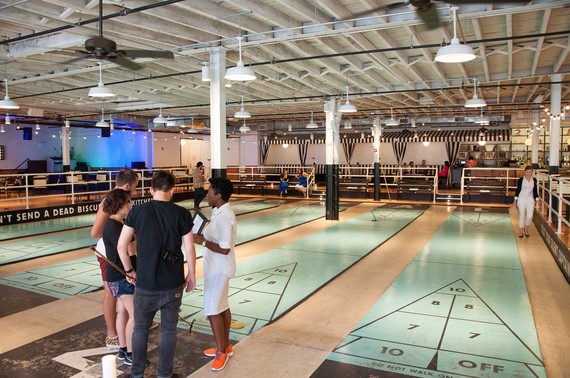 © Ben Arnon 2014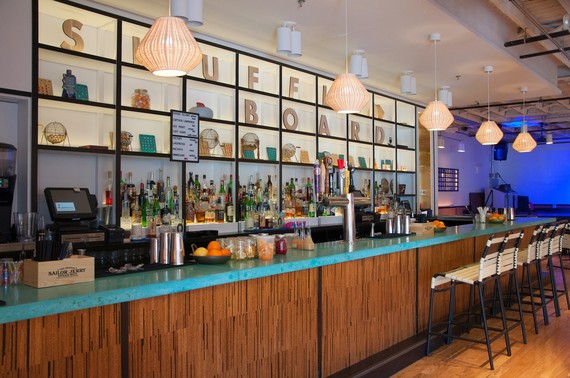 © Ben Arnon 2014
Jonathan and Ashley are earnestly interested in teaching the game to a new generation of players. Since the beginning of their journey, they have sought advice and guidance from the ISA. The entire shuffleboard community has been incredibly supportive as they have built their business.
Royal Palms is itself contributing to the tradition of community within the ranks of shuffleboard clubs. Within just a few months, they have built a shuffleboard league that consists of 120 teams and approximately 800 players. Most of the players live in Brooklyn with some living in nearby boroughs.
So how did this place come to be? The story starts in December 2011 when the co-founders were on vacation together in Florida. Jonathan simply wanted to play shuffleboard one day, so they searched for a place to play. Both Jonathan and Ashley had fond memories of playing shuffleboard with their respective grandparents in Florida as children.
They ended up at Mirror Lake Shuffleboard Club in St. Petersburg, Florida, which is the world's largest and oldest shuffleboard venue. It is recognized as the birthplace of modern shuffleboard. Jonathan and Ashley felt inspired to bring this type of experience back to New York City.
The pair had also been to a Florida-themed flea market where they saw this old yearbook from a high school named Royal Palm High School.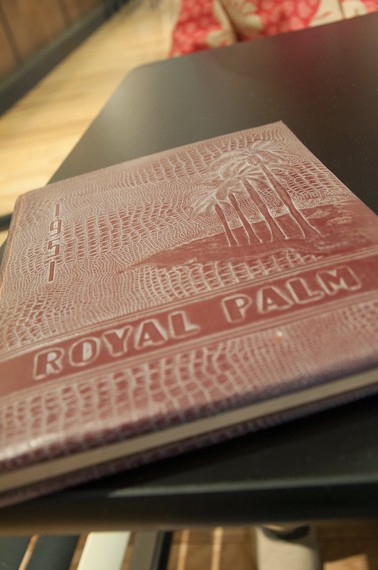 © Ben Arnon 2014
They returned to New York with a desire to open a space for shuffleboard in the city. And they were certain the name Royal Palms embodied the vibe they aimed to create. They needed a large space so they originally decided to look in Greenpoint, Brooklyn. However, they soon determined that rents were too high and subway access was limited.
Their search turned to Gowanus, where subway access is more plentiful and rents were more depressed, in large part because of the stigma of being labeled a Superfund site. Using Loopnet they found their current space on Union Street. However, they had to convince the landlord this was a business they could successfully build. The landlord was very supportive and they set out to renovate the space.
Like any business, fundraising proved to be challenging. The founders raised money one investor at a time. They ultimately raised money from 52 different investors over a period of roughly 18 months. The pair also turned to Kickstarter where they crowdsourced an extra $42,000 from 338 backers.
The community they've built thus far within their organization is also very strong. So strong in fact that eight of the staff members celebrated the one-month anniversary earlier this year by getting a similar shuffleboard tattoo on their arms.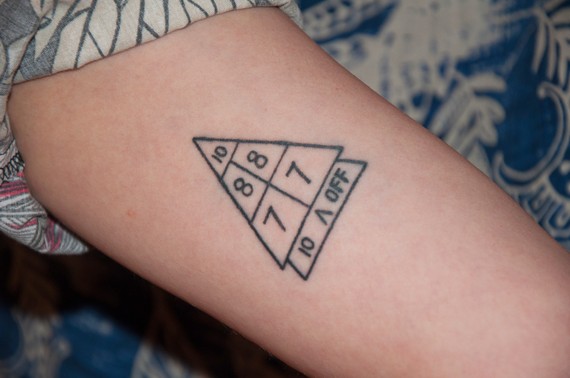 © Ben Arnon 2014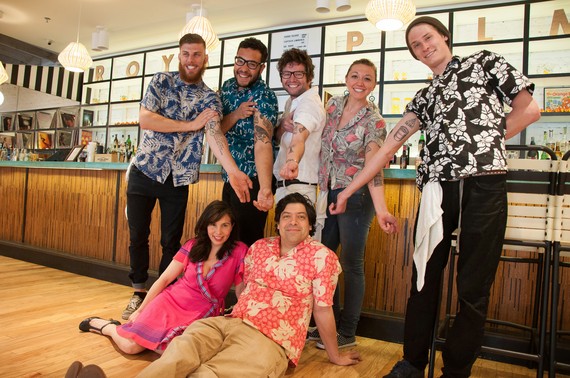 © Ben Arnon 2014
In so many parts of New York City, I am constantly amazed by how entrepreneurs bring life back to abandoned warehouse and factory spaces. What's next, will my friend ask me if I want to try some archery in Gowanus?!?