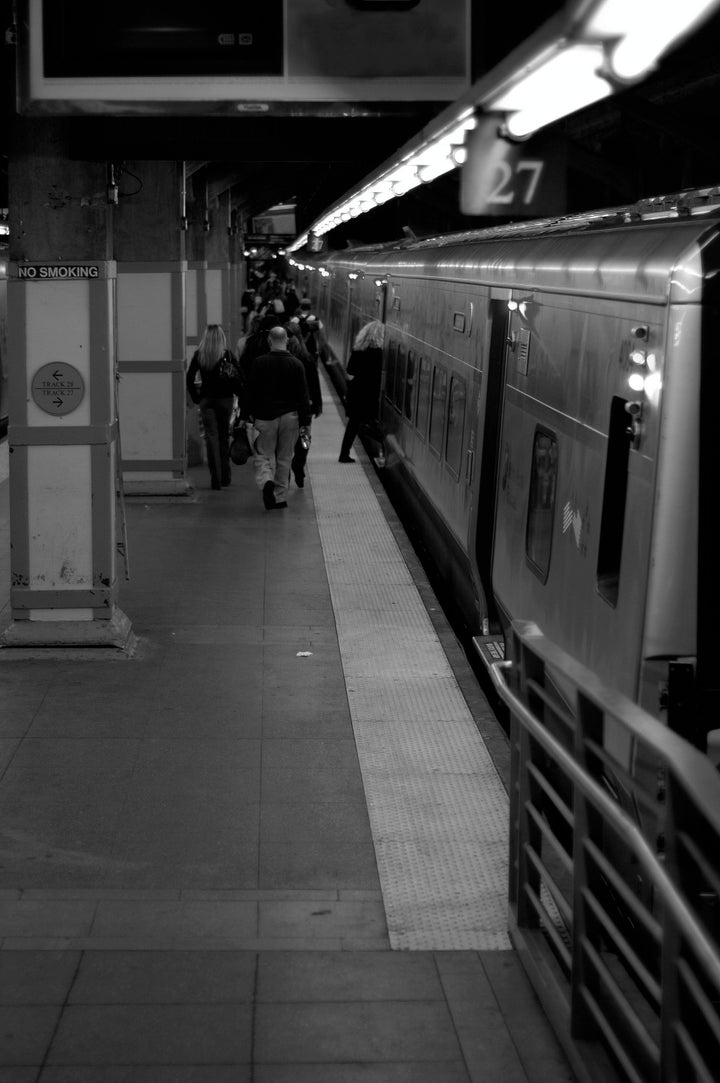 If this is you, please do respond.
You stepped onto the Church Avenue-bound G-train at Nassau. Like a Buffalo Exchange princess -- nay, queen -- you donned a black-and-white polka dot blouse, mustard-plaid pencil skirt, and commando-leather boots whose heels were blatantly overdue for a cobbler visit.
As the son of three generations of podiatrists, I couldn't look away.
You peeked coyly above your weathered paperback of Atlas Shrugged (which I personally think is Ayn Rand's most self-indulgent, hollow work -- and that's saying a lot, considering her insidiously didactic writing style) and smiled at me.
Your smile beamed so sincerely: toothy with quivering thin, freckled lips, and just the slightest bit of gum recession. Simply switching to a soft-bristled brush would prevent you from scrubbing away your bottom gum line, and subjecting yourself to drab surgery reimbursement conversations with CIGNA.
At that moment, I didn't know what was more overt: my increasingly infatuated heartbeats or the Dentyne-inspired chomp-chomping emitting from your minty mouth. Even the elder Polish fellow nearby looked up, perturbed, from his crossword.
But alas, the rumble and screech of the train's breaks disrupted the moment -- our moment. It was your stop.
As you glided wistfully off the steamy subway car at Classon Avenue, I jerked my head around, and watched you shrink away, deeper and deeper into the oblivion of what could have been.
I wanted to scream, "Wait!" and ask for your telephone number. I wanted to laugh with you in Aix-en-Provence, sweet stranger, as we traversed the South of France in our powder blue Renault Dauphine. I wanted you to be the mother of our children -- seven of them, in fact -- and grow old together, dying hand-in-hand, sharing our last Earthly breath as one.
But most of all, I wanted to at least alert you to the fact that you neglected your empty bag of potato crisps on the seat next to you.
Nobody likes a litterbug, after all.
Ben Berkon is a Brooklyn-based comedy, sports, and general freelance writer. Follow him @benberkon, and visit benberkon.com.